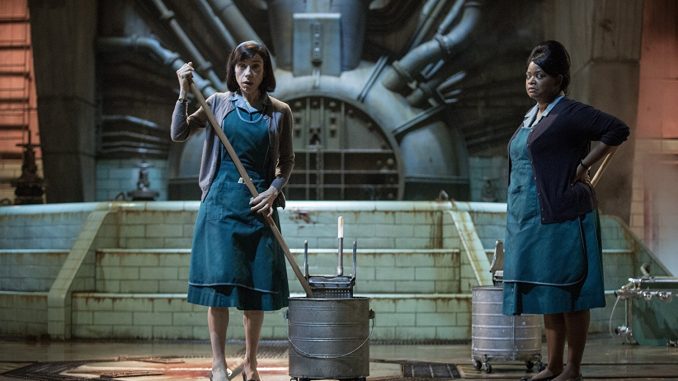 Welcome back to another look at highlights arriving on Blu-ray and DVD. It's a busy week with several well-received features in a wide variety of genres. Be sure to click on any links you see to read more about them. So if you can't make it out to the movies this week, be sure to give one of these titles a try!
Big New Releases!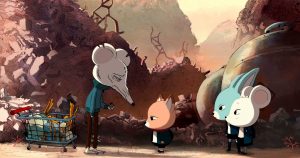 Birdboy: The Forgotten Children – This animated film from Spain is set in a post-apocalyptic future after a nuclear power plant disaster has left most of an island impoverished and in ruins. A group of kids set out to escape their home by hopping aboard a passing ship. One of the children living there is known as Birdboy. The youth suffers from mental illness and an addiction to the drugs that help him contend with nightmarish visions. Reviews for the movie were excellent. Most wrote that the imagery was beautiful and the themes engaging. A few did call the story itself unfocused at times, but admitted that the end result was haunting and memorable.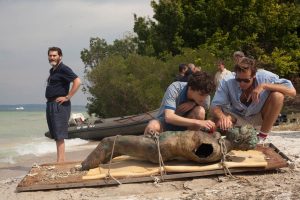 Call Me By Your Name – Set in Italy during the 1980s, a 17-year-old student and son of a professor befriends and embarks on a romantic relationship with his father's research assistant. They travel the countryside as the young man attempts to process his feelings. This Oscar-winner for Best Adapted Screenplay earned raves from the press. There were a couple of criticisms directed at the film's leisurely pace, but almost all thought it was an excellent coming-of-age tale with a powerful ending that encapsulated many relatable thoughts and experiences about first love. It stars Armie Hammer, Timothee Chalamet, Michael Stuhlbarg and Amira Casar.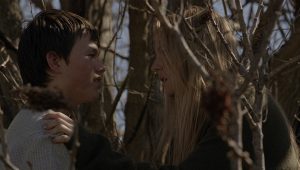 Children of the Corn: Runaway – Believe it or not, this is the ninth film in this horror franchise (not including a TV-movie remake of the original feature). The plot of this straight-to-DVD entry involves a young mother who escapes a cult and begins a new life elsewhere. One day, she ends up passing through an Oklahoma town populated by violent children who serve a mysterious force known as, "He Who Walks Behind the Rows." As of right now, no one has seen the film, so there is no word on the quality of the production. I wouldn't expect too much from it though. The cast includes Marci Miller, Mary Kathryn Bryant and Molly Nikki Anderson.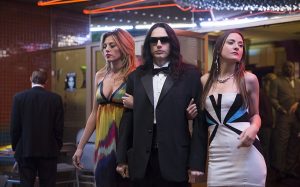 The Disaster Artist – This comedy/drama was also an Oscar nominee for Best Adapted Screenplay. It tells the true story of aspiring actor Greg Sistero and his friendship with eccentric Tommy Wiseau. Together, they help each other strive to make it in Hollywood as they shoot The Room, an over-the-top melodrama now considered one of biggest cult films of recent years. The movie received excellent notices. The lead performance earned praise and the film was complimented for not only its funny tone, but for providing an oddly touching tribute to its subject. It features James Franco, Dave Franco, Seth Rogen, Ari Graynor and Alison Brie. To read a full review, click here.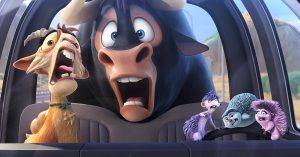 Ferdinand – Here's another Academy Award nominated film, this time for Best Animated Feature. Loosely based on the children's book, the story involves a pacifist bull. Unfortunately, he's mistaken for a violent beast and must escape his captors before he is put in the ring to take on a bullfighter. Reaction to the picture was good. Some of those familiar with the source material complained that the movie added a lot of filler to expand the running time to feature length, but most found it a genial kid's film with a nice message about treating animals with compassion. The voice cast includes John Cena, Kate McKinnon, Bobby Cannavale, Gina Rodriguez, Daveed Diggs and Gabriel Iglesias.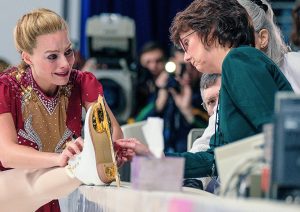 I, Tonya – The life of figure skater Tonya Harding is the subject of this biopic. It traces her early years, as well as the woman's difficult relationships with her mother, boyfriend/husband and US skating committee. It all culminates in a bizarre incident on the ice that developed into a media circus. Reaction to the drama and dark comedy was extremely positive. A few reacted with some disdain for the violence on display, but the overwhelming majority were stunned by the incredible performances and wrote that it offered an enlightening take on a woman who had been vilified by many. It was nominated for several Academy Award and won for Best Supporting Actress. The movie stars Margot Robbie, Sebastian Stan and Allison Janney.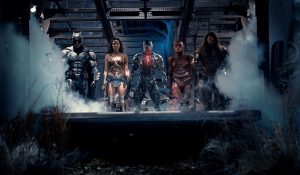 Justice League – This flick marks the first team-up for the superheroes of the DC comics universe and includes the likes of Batman, Wonder Woman, Superman, The Flash, Aquaman and Cyborg. When they aren't fighting among themselves, they join forces to take on a villain known as Steppenwolf. Critics weren't wild about what they experienced. A percentage did think that it was an improvement over some of the previous films, but the consensus was that this movie still didn't make much sense, the special effects were less-than-spectacular (despite it being the second most expensive movie ever produced) and that it was inferior overall to its Marvel competition. It features Ben Affleck, Henry Cavill, Amy Adams, Gal Gadot, Ezra Miller, Jason Mamoa and Jeremy Irons. Read a full review here.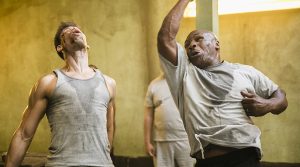 Kickboxer: Retaliation – Here's another surprise… there have actually been six sequels to the 1989 martial arts film, Kickboxer. The latest sequel finds its protagonist kidnapped and taken to Thailand (not such a bad place to be forcibly taken to, if you ask me). Once there, he's coerced into battling a hulking opponent in an underground tournament. The lead enlists the help of series veterans to help him train, win the match and earn his freedom. Surprisingly, the press responded reasonably well to the movie. They called it the best sequel in the series and complimented the fight scenes, saying the film provided appropriate B-movie action thrills for fans of the series. The cast includes Alain Moussi, Jean-Claude Van Damme, Christopher Lambert, Mike Tyson and Sara Malakul Lane.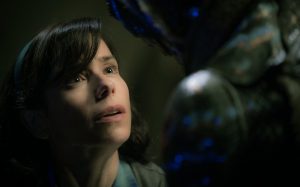 The Shape of Water – Finally, the release of the week may be the big Best Picture Winner at last week's Academy Awards. It's a period fantasy that takes the tone of an adult fairy tale. A mute woman who works in a government laboratory discovers a captive Gill-man creature in the depths of the building. She befriends and forms a romantic bond with the aquatic figure, deciding to help break him out of the institute. There were a few who found the message a bit heavy-handed, but everyone enjoyed the performances, found it visually spectacular and appreciated the well-intentioned themes and ideas. It stars Sally Hawkins, Michael Shannon, Richard Jenkins, Doug Jones, Michael Stuhlbarg and Octavia Spencer. Read a full review here.
Blasts from the Past!
A few months back, Arrow Video released the impressive box set, George A. Romero: Between Night and Dawn, which presented three films from the early part of his career. Now, the distributor is making each of those titles available individually. You can now buy a Blu-ray of There's Always Vanilla (1971) on its own, as well as Season of the Witch (1972) and The Crazies (1973). To find out more about each release, you can click here, here and here.
VCI are bringing The Twilight People (1972) to high definition as part of a Blu-ray/DVD combo package. This is a cult sci-fi/horror film about a diver who discovers a mad scientist's lab as his creations, half-man, half-animal monsters. These include humans spliced with bats, antelopes, panthers, apes and wolves. It's ain't classy, but it might be a good time for bad movie fans. Pam Grier plays the panther woman.
AGFA are releasing a Blu-ray of The Soultangler (1987). This is another B-movie about, you guessed it, a mad scientist who discovers a powerful drug. This one can move a person's consciousness into a dead body and turn them into a rabid maniac. Sounds like important work! The movie has been transferred from the original 1″ master video tapes that it was edited together on and comes with extras that include an alternate cut, a director commentary, behind-the-scenes footage, trailers and music video.
Not to be outdone, Synapse also have some Blu-rays of note. Path of Blood (2013) is a paper stop-motion animated film that takes inspiration from the Japanese Lone Wolf and Cub series. It's about a samurai who takes the titular route and must battle supernatural creatures. The disc includes the original short film that inspired the feature and other bonuses.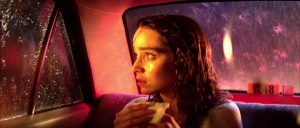 However, the big release of the week for the distributor is Suspiria (1977). This surreal, Italian horror classic is a gorgeously shot nightmare on film that stands as one of director Dario Argento's greatest achievements. It has been given a new 4K restoration supervised by the film's director of photography that is said to be so striking it received numerous theatrical screenings worldwide before its Blu-ray debut. The disc got an expensive Steelbook special edition months ago, but now a simple version has arrived. You can either purchase a 2-disc version that includes bonus material like multiple commentary tracks, retrospectives, documentaries and other extras, or a 1-disc version of the film that only includes the commentaries. Can't wait to revisit it.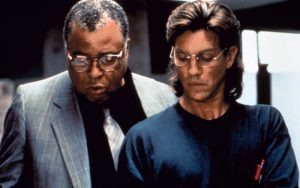 Shout! Factory are releasing The Ambulance (1990) on Blu-ray. This genre film stars Eric Roberts as a man whose date becomes ill and is taken away by an ambulance. When she doesn't arrive at the hospital, our hero is forced to try and track the sinister vehicle down. To accomplish this, he teams with a private eye played by James Earl Jones. The release includes a new audio commentary director Larry Cohen (It's Alive, Q, The Stuff) as well as a still gallery and theatrical trailer. The same distributor are also putting out a Collector's Edition of the German WWII drama, Downfall (2004). This Oscar-nominated feature depicts the final days of Adolf Hitler. It comes with numerous featurettes and bonuses as well as director's commentary.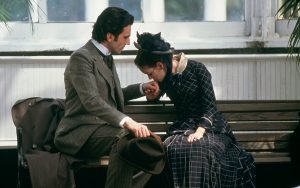 The Age of Innocence (1993) is hitting Blu-ray courtesy of the Criterion Collection. It's a period romance set in the socialite world of New York City that was directed by Marin Scorcese and stars Daniel Day Lewis, Michelle Pfeiffer and Winona Ryder. The release includes a Scorcese-approved 4K transfer, new interviews with the filmmaker and crews, as well as a lengthy 1993 making-of documentary and promo materials.
Kino are delivering a 50th Anniversary Special Edition Blu-ray of The Lion in Winter (1968) with Peter O'Toole and Katherine Hepburn. It arrives with a new 4K restoration, director commentary and other extras. They are also putting out a pair of W.C. Fields comedies, It's the Old Army Game (1926) and Running Wild (1927).
And that's not all. Warner Archive are releasing made-to-order DVDs of The Original Nancy Drew Movie Mystery Collection (featuring 4 films dating around 1938), as well as Possessed (1947), The Three Musketeers (1948) and The Woman (1939). The studio are also making two titles directed by Fritz Lang and starring Dana Andrews available to Blu-ray. They include the thrillers Beyond a Reasonable Doubt (1956) and While the City Sleeps (1956).
You Know, For Kids!
Here are some titles that kids may enjoy.
Best of Daniel Tiger's Neighborhood: Recipe for Fun Collection
Lego DC Superheroes: The Flash
Peg + Cat: The Big Dog Problem
On the Tube!
And these are some highlights of the week's TV-themed releases.
Alfred Hitchcock Presents: Season 1
Fear the Walking Dead: Season 3
The Good Fight: Season 1
The Handmaid's Tale: Season 1
Into the Badlands: Season 2
Knightfall: Season 1
Major Crimes: The Complete Series
Major Crimes: Season 6
The New Adventures of Old Christine: Season 1 (Warner Archive DVD)
The Oblongs: The Complete Series