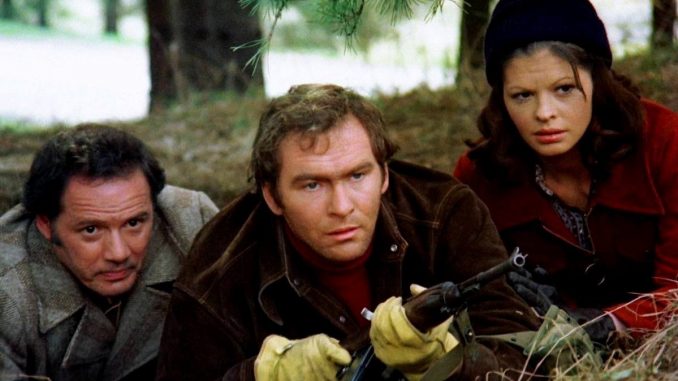 The George A. Romero: Between Night and Dawn Blu-ray/DVD combo release from Arrow Video will be available for purchase (www.arrowvideo.com – www.facebook.com/ArrowVideo/) on November 14th.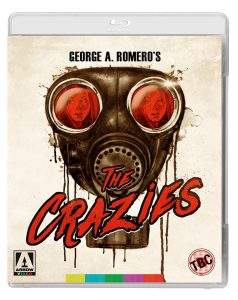 After the box office failures of There's Always Vanilla and Season of the Witch aka Jack's Wife, director George A. Romero found himself at yet another crossroads. With his next project, he decided to take on a more accessible concept and appeal to a wider audience, while still inserting his own personal views into the production. Simply put, The Crazies is an excellent independent thriller.
Romero took control on this project, meaning he didn't have to answer to previous partners at The Latent Image. Working with a slightly larger budget of $270,000 allowed for the use of 35mm photography. The filmmaker also used a cinematographer for the first time, allowing the director to focus on story and performance. The result was a well-acted, more technically assured, larger-scale effort that works as something of a bridge to his 1978 masterpiece, Dawn of the Dead. And while the movie wasn't a hit during its initial release, it did eventually find and develop a fan base. Arrow Video are presenting the movie on Blu-ray/DVD as part of the George A. Romero: Between Night and Dawn box set with an impressive new 4K restoration using the original camera negative.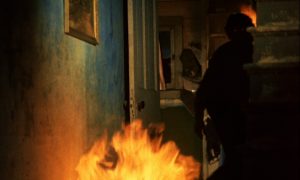 The story begins with a violent encounter as two children watch their enraged father dowse their home in gasoline and set it alight. Evans City volunteer firemen David (Will McMillan) and Clark (Harold Wayne Jones) are sent out to help stop the blaze. In the meantime, David's significant other Judy (Lane Carroll), heads out to her job as a nurse. Once at the doctor's office, she discovers that the town has come under martial law. A plane that crashed in the area is revealed to have been carrying a biological weapon. Now, the chemical has found its way into the town water supply, infecting various citizens. The incubation period varies from person to person, but the end results are insanity and homicidal behavior.
Very quickly, Judy notes that the military and government officials arriving to stop the outbreak are in over their heads. Colonel Peckem (Lloyd Hollar) and Major Ryder (Harry Spillman) bicker and struggle to grasp the severity of the situation, while scientist Dr. Watts (Richard France) finds himself with little of the required resources and time to come up with a cure. Like many other Romero movies, miscommunication is a theme, as the inefficiency of institutions come to light and end up making matters even worse.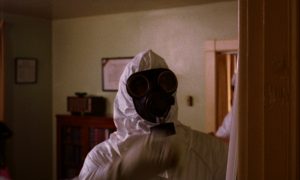 The pregnant Judy decides to find David sneak past the quarantine zone before things really get out of hand. This leads to tension as the group attempt to evade authorities, moving from to location to location. Soldiers continue the chase, ready to do anything to prevent the spread of the outbreak. The editing is rapid here, a technique that Romero fully developed in this feature and one that would continue in his next zombie opus. It helps tremendously, keep the film moving like a bullet and adding threat and tension to the proceedings.
It's a tightly-wound film filled to the brim with conflict on all sides and even between those working together. Of course, there are chilling scenes of attacks, including memorable bits like that of a grandmother stabbing a soldier with a knitting needle, and another involving a priest lighting himself on fire in front of his congregation. Even more layers of suspense are added as the central characters start to show signs of the illness and begin to turn on each other. While it is still a low-budget effort and isn't quite as polished as Dawn of the Dead, there are powerful ideas and techniques being developed here that would be perfected in the later feature.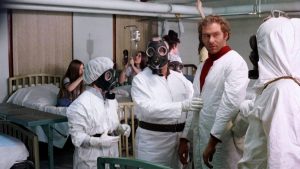 As mentioned, this disc features a new transfer and is the best the movie has ever looked. There's a natural grain to certain darker scenes, but viewers will note the stronger colors present and clarity of the image. The red tones present in the fire engines early on are quite striking. I've seen numerous versions of the movie in the past and was very impressed with the work done on this edition.
And, as with the other films in this set, there are plenty of insightful extras. There's an informative film journalist commentary track with plenty of tidbits and minutia about the production. Other bonuses include a guided tour of the locations used in the film, multiple interviews with co-star Lynn Lowry, previously unseen behind-the-scenes footage (taken from the house fire early in the feature), an image gallery, alternate titles, a trailer and an audio discussion with producer Lee Hessel. Admittedly, the senior sounds out of it, as well as annoyed and grouchy about the film, but it's still an intriguing listen.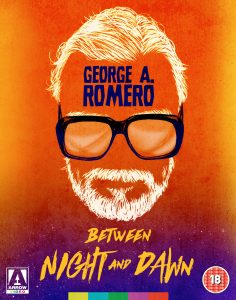 While the movie wasn't a success (due in part to it being re-titled Code Name: Trixie), it was seen by a few important people. In fact, Romero would soon starting a working relationship with a new producer named Richard Rubenstein. Together, they would make the acclaimed independent feature Martin (1978), the smash Dawn of the Dead (1978) as well as Creepshow (1982) and many other critical and box office successes.
As for The Crazies, it comes highly recommended and Arrow Video's George A. Romero: Between Night and Dawn couldn't be a better box set. If you're a fan of the director's work, you're certain to be thrilled with the contents.