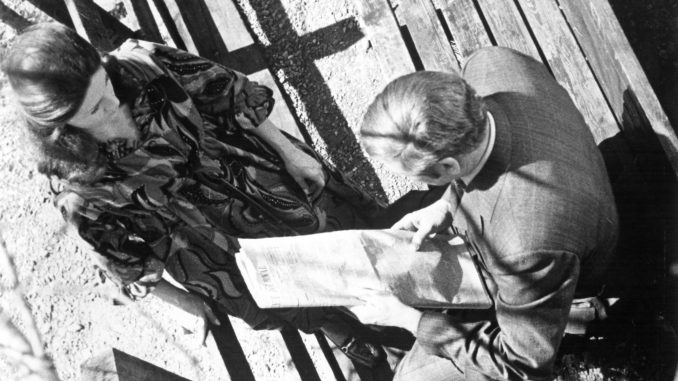 The George A. Romero: Between Night and Dawn Blu-ray/DVD combo release from Arrow Video will be available for purchase (www.arrowvideo.com – www.facebook.com/ArrowVideo/) on November 14th.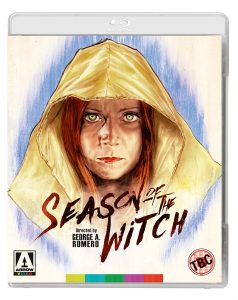 After that financial failure of There's Always Vanilla and the slow dissolve of The Latent Image, one would have expected director George A. Romero to immediately return to the horror genre. But it seems he still wasn't quite ready to go back to the genre just yet. Inspired by European art films, his next effort was a dark independent drama called Jack's Wife.
However, like his previous effort this feature had trouble reaching audiences thanks to a poor distribution campaign. In fact, there were numerous releases under completely different titles. Today, most know it under the Season of the Witch moniker, an attempt to connect the movie to the horror genre that the director is most associated with. It's too bad that it wasn't properly promoted, because this little art film is quite strong, marking an enormous improvement over the troubled Vanilla production. Now, Arrow Video has given it an impressive new 4K restoration and is including it as part of their George A. Romero: Between Night and Dawn box set.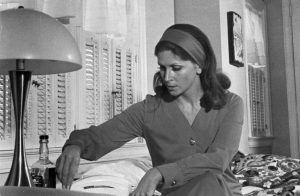 Joan (Jan White) lives a bored existence in suburban Pittsburgh with her bossy husband Jack (Bill Thunhurst) and college-age daughter, Nikki (Joedda McClain). Troubled by frightening dreams and a vague sense of being unfulfilled, the story follows the woman as she attends social functions with other housewives. After being introduced to new arrival in town who happens to be a witch, and hanging out/flirting with daughter Nikki's boyfriend, Gregg (Raymond Laine), tension arises. Joan's behavior upsets Jack… and in a subtle way the housewife begins to turn to witchcraft to escape the conservative lifestyle she's always known.
This isn't a horror effort, but instead uses the women's liberation movement as inspiration. It certainly isn't the first film to deal with feminism, but it is an early exercise exploring the subject matter. Romero efficiently displays the droning, depressing and at times frightening life plan that has been imposed upon its lead. While made on a very small budget, the director expertly uses his editing skills to present plenty of unnerving imagery, particularly during the dream sequences.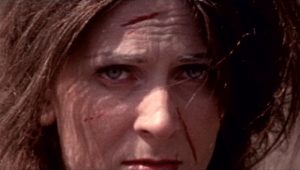 The opening sequence involves Joan following her husband through a forest. While it all occurs in the daylight, it is deeply disturbing. As she follows, branches are thrust into her face, slapping and cutting the protagonist. Other imagery involving a baby is added, creating an unsettling vibe. The cuts are sharp and punchy, eventually making the scenario wince-inducing. This movie also benefits from solid performances from its entire cast. Joan's friend Shirley (Ann Muffly) comes across as particularly sympathetic, upset and anxious about aging and sharing her feelings of loneliness.
There's a lot going on here and the deeper themes help it resonate more strongly than one might anticipate. It does still feel like a filmmaker at the beginning of his career learning his craft, but it all works surprisingly well and the storytelling is compelling from beginning to end. This is an underrated film that was very ahead of its time.
The new transfer looks incredibly sharp and impressive. Much like the previous feature, this project was also filmed on 16mm with a 1:33:1 aspect ratio. However, it's striking how good the image is. I can recall seeing the movie many years ago on video and DVD, and it has always looked fuzzy and muddy in appearance and largely drained of color; the overall look the of the disc is a vast improvement over previous editions.
And, like the other discs in this release, the extras are incredible. There's a new and informative commentary track, an archival interview with star Jan White, alternate opening titles, a memorabilia gallery and a trailer. Another big bonus is a recent 45 minute conversation between Romero and fellow movie-maker Guillermo Del Toro (Pan's Labyrinth, Hellboy, Pacific Rim) in which they discuss several of the director's past titles.
Additionally, those familiar with the title will have heard stories suggesting that a 130 minute version of the film was chopped down by the distributor. Apparently, the longer version no longer exists, but Arrow has incorporated an extended video cut that adds about 15 minutes to the running time. This 104 min edition is included as a bonus feature, with new bits inserted into the existing high definition transfer. The added elements don't look as sharp, but do present a version closer to the original cut. New bits show more of the mundane, repetitive nature of Joan's life and add conversations that emphasize the sad states of the housewife and her friends. Frankly, these are not essential to understanding the movie, but it is interesting and nice to have them included.
All of the bonus info presented adds detail to the production troubles faced by Romero, as well as the cast and crew. Apparently, financiers backed out as production began, cutting the already slim budget from $250,000 to $90,000, forcing the director to make the most out of already limited resources. For this reason, the filmmaker comments on a bonus feature that this is the one film he would have remade if given the opportunity.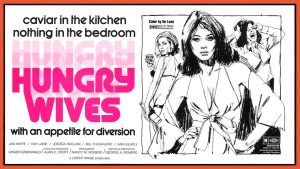 It's still a very good film, though. Unfortunately, as one might expect for a project ahead of the curve, the movie never really found its audience. The distributor didn't think that the film was commercial enough and asked Romero to shoot more graphic sex scenes to help sell it. He refused. They still recut and retitled the movie Hungry Wives and attempted to promote it not as an art film, but as a soft-core sex feature. Later, it was released as Season of the Witch. In all, it just goes to show that no matter what kind of quality you manage to produce on a project, if the promotion and publicity isn't done properly, you're doomed to failure.
In the end, Season of the Witch aka Jack's Wife is an underrated effort from George A. Romero and one that fans of the filmmakers will find fascinating. Arrow Video have done this small, almost lost film justice, giving it a new life with a sharp and beautiful high definition transfer.