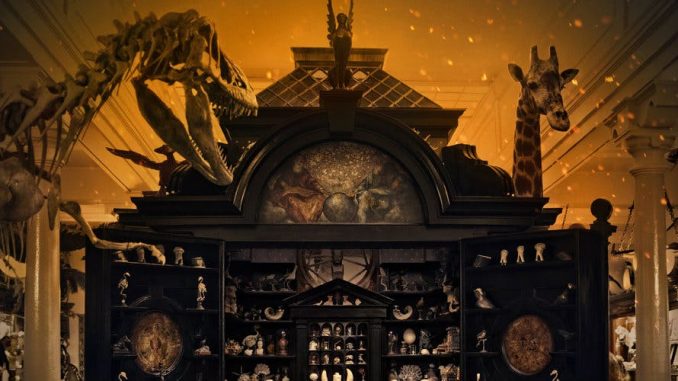 The films of director Todd Haynes (Safe, Far From Heaven, Carol) are often filled with characters suffering from great internal strife and hardship. So much so that this reviewer had some trepidation for what the leads of his new feature Wonderstruck might be in for. Surprisingly, this effort isn't nearly as somber as his previous works. There's definitely a tinge of sadness to the proceedings and some adult themes present. However, the results are downright sweet, playing almost like an arthouse film for kids.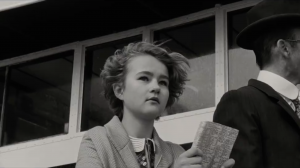 The plot follows two children in separate timelines. The first one occurs in 1977 and involves Ben (Oakes Fegley), a boy in Minnesota struggling to cope with the death of his mother, Elaine (Michelle Williams). Making matters worse is a tragic accident that destroys his hearing. After finding a mysterious book with information about his long-lost father, he decides to run away to New York City and investigate. This story is intercut with another tale some 50 years earlier, in which a deaf girl named Rose (Millicent Simmonds) travels to the Big Apple to find silent film star Lillian Mayhew (Julianne Moore). Both characters travel through many of the same locations during their journey.
The kids deserve a lot of praise. They're absolutely exceptional in the film. So often in these types of pictures, children are precocious, bold and exaggeratedly extroverted. By contrast, these protagonists (including a supporting turn from another youngster) are authentic and likable. Their performances come across as low-key and naturalistic. Having a pair of kids carry a two-hour film is a daunting task, but they appear to have no troubles in handling it. It's impressive work.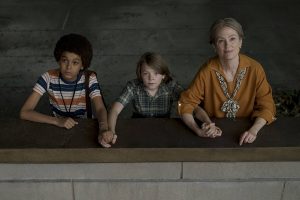 Since these youths must communicate a little differently due to their condition, there is also an interesting attempt at stylized visuals. The Rose plot is shot in black and white and employs silent film techniques and a homage or two to those old-fashioned types of features. As for the bits occurring in 1977, the production design attempts to recreate a grittier and dirtier but more colorful era, and is backed by amusing tunes of the day, like Deodato's disco remix of Richard Strauss.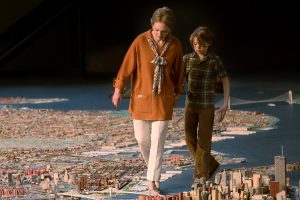 One does wish that even more emphasis had been placed on the visuals. Obviously, the silent film inspirations add some variety to the photography. Shots do hang on a bit longer than expected, perhaps in an attempt to allow the characters the opportunity to soak the environment in. However, considering that the protagonists get much of their sensory information through visual cues, the movie could have done with a few more point-of-views or some striking sights (although the New York miniature revealed late in the film makes for a remarkably impressive vista).
It's also a bit more protracted than necessary, but the young cast are so winning that the feature remains engaging, even if the story does move at a measured rate. In the end, the critiques mentioned are very minor. I'm not entirely sure if Wonderstruck is actually intended for children, but as an adult, the movie is a charming and sweet little feature that should, at the very least, intrigue the young at heart.