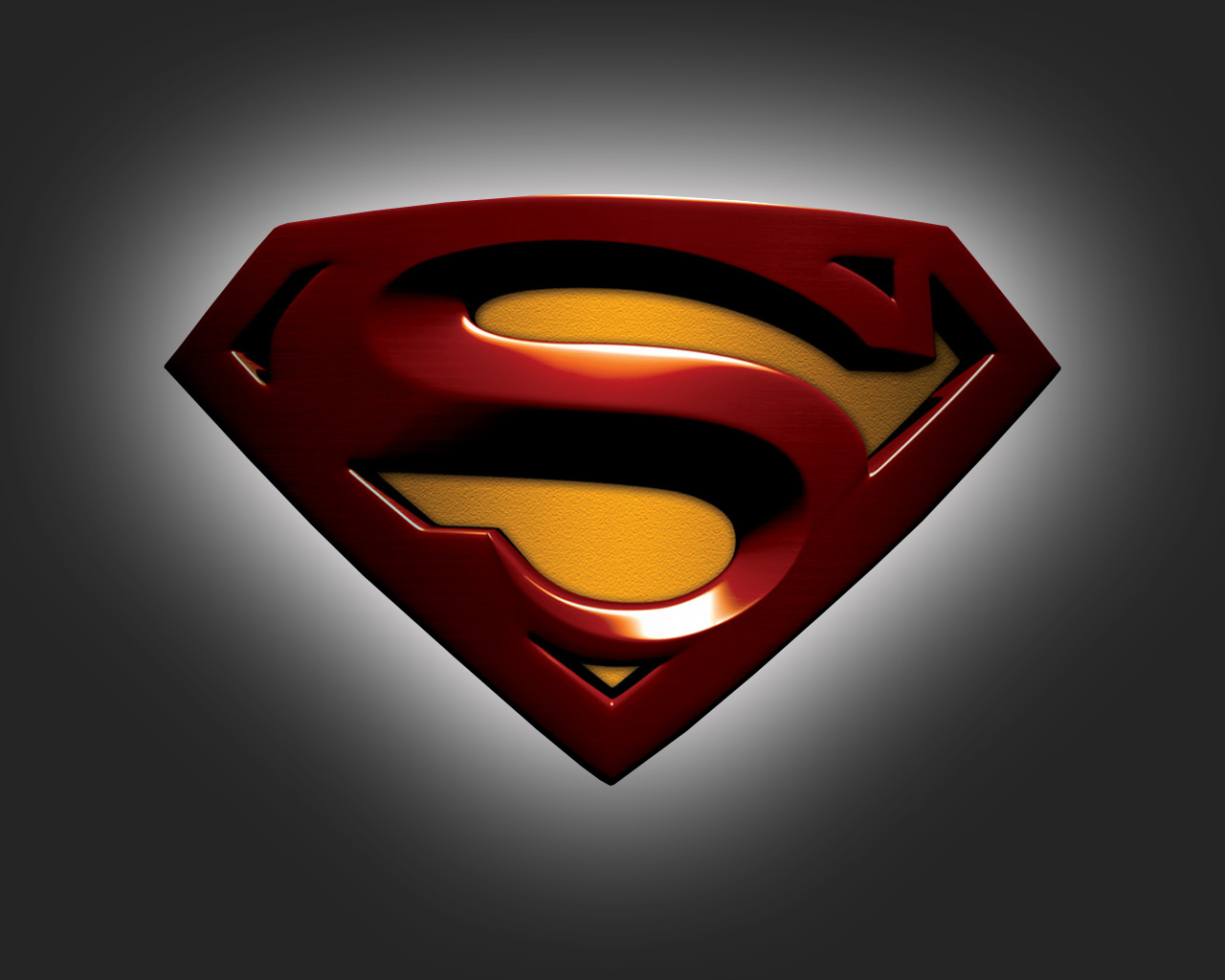 Is there anyone in the western world who doesn't know who Superman is? Since its first appearance on the printed page in 1938 through early and more recent adaptations, the character has endured decade after decade, generation after generation. Yet, despite being such a massively popular and iconic character, it has never been an easy road bringing Superman to the big screen. This weekend sees the release of the mega-budgeted Man of Steel. In my personal opinion, the action scenes are thrillingly brought to life, but as written, the characters, storytelling and solemn approach leave something to be desired. Ultimately, audiences will get to decide for themselves this weekend. With Superman on the brain, I thought it might be fun to explore some trivia about this character's feature incarnations. Please note:  I've excluded 1951's Superman vs. the Mole Men, a low-budget trial run movie for what would become the George Reeves television series.
 Superman (1978)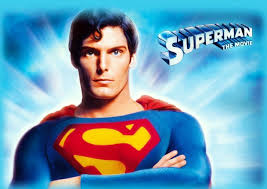 -Father/son film producers Alexander and Ilya Salkind purchased the film rights to the character in 1974 and began attempting to mount a big budget feature.
-Mario Puzo, author of the The Godfather novel, was hired to write two films, Superman and Superman II. Alexander and Ilya Salkind hoped to shoot the two features together to save money. Warner Bros. agreed to distribute the films.
-The Salkinds cast the role of Clark Kent/Superman. Numerous a-list actors were considered, including Warren Beatty, James Caan, Cline Eastwood, Dustin Hoffman, Kris Kristopherson, Nick Nolte, Robert Redford, Burt Reynolds and Jon Voight. There are varying stories as to who was rejected by producers and who turned down the part. Ultimately, the producers agreed to take a chance on Christopher Reeve, a relatively unknown television soap actor with only one screen credit.
-Brit Guy Hamilton (Goldfinger, Live and Let Die) was chosen to direct. However, after the production moved from Europe to England, he was forced to back out. Hamilton was living and working abroad at the time, and was in violation of British tax laws. The Omen director Richard Donner was hired as Hamilton's replacement.
-Marlon Brando earned $3.7 million plus a percentage of the films profits for the role of Superman's father. It was a record salary at the time, for less than two weeks of work. Brando derisively described it a job he took solely for the paycheck. Reportedly, he was difficult on set and refused to memorize his lines – they were ultimately hidden off camera and on set for him to read.
-The final cost on Superman was a massive $55 million dollars.
-Director Richard Donner, who had completed shooting 80% of Superman II, was asked to take a break in filming the sequel in order to complete editing Superman so that it could meet its release date.
-The end credits were the longest in cinematic history to that point in time, running over seven minutes.
-Despite its enormous budget, Superman was a critical and commercial hit. It was the second highest grossing film of 1978 (only Grease made more money). Superman earned more than $134 million dollars domestically and its final worldwide tally was just over $300 million.
-Additionally, the film won a special Academy Award for Achievement in Special Effects. It was also nominated for three Oscars, including Best Editing, Best Sound and Best Score. Composer John Williams ultimately lost to Giorgio Moroder for Midnight Express.
Superman II (1981)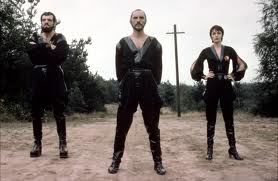 -Despite its immediate success, Superman director Richard Donner was immediately fired by the producers before he could return to finishing Superman II. A reason cited was that the two films were going well over budget. The script for II was rewritten. Richard Lester (A Hard Day's Night) was hired to not only complete what hadn't been shot, but re-film several scenes with more of a humorous tone. Sources indicate that 50% of the final release was shot by Donner, and the other 50% by Lester.
-After director Richard Donner's firing, Lex Luthor actor Gene Hackman refused to return to complete his part in the film. Stand-ins were used and his role was shortened significantly as a result. The Salkinds have stated that Hackman a no-show due to a scheduling conflict, but the actor and producers never re-teamed on another project.
-Numerous stories persist as to why Marlon Brando, whose scenes for the sequel were completed back in 1977, didn't appear in the sequel. The most persistent explanation is that Brando refused to allow his footage to be used because he had not yet received payments for his percentage of the profits from Superman.
-In spite of the cost cutting measures attempted by the Salkind family, the various re-shoots and production expenses resulted in a final budget of $54 million dollars.
-The film opened in many international markets (including Australia and several countries in Europe) in December of 1980. The North American release of the film was held back until June of 1981.
-Despite all of the difficulties behind the scenes, the final release was very well received by critics and audiences, with some hailing it as better than its predecessor. It grossed $108 million domestically. Although there is no current data, it can be assumed that it grossed as much as or more internationally at the box office as it did in North America.
-In 2006, a Richard Donner Director's Cut version of Superman II was released to DVD. An interesting curiosity, it presents a version closer to his original vision, cutting some sequences shot by Lester (although many Lester scenes still remain) and using test footage to replace some of the scenes the director never had a chance to film.
–Superman III (1983)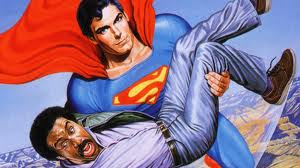 -Evil cyborg Brainiac and impish Mister Mxyzptlk were comic book villains of Superman and antagonists in the first treatment of Superman III by Ilya Salkind. Warner Bros. rejected the proposal and Brainiac was re-imagined as a malevolent supercomputer. A Lex Luthor-type villain (played by Robert Vaughn) was also added to the story.
-Richard Pryor was cast to provide comic relief as a computer whiz blackmailed into helping the villain. Pryor was one of the biggest comics in the US at the time and was coming off of the success of The Toy. Despite being largely forgotten today (for good reason), The Toy, directed by Richard Donner, was one of the most profitable films of 1982.
-Richard Lester, who finished Superman II, returned to direct this sequel.
-Margo Kidder has complained that her role as Lois Lane was cut down to 12 lines (essentially, a brief cameo) as punishment for protesting the firing of Richard Donner. The Salkinds dispute this claim, stating they had milked everything they could out of the Clark Kent/Lois Lane relationship and wanted to explore a new romantic interest.
-The production cost $39 million, but grossed just under $60 million in North America. While the film was ultimately profitable, this was considered a disappointment compared to the massive success of the two previous films.
-The movie also received mixed to poor notices. Some critics praised the Smallville sequences with new love interest Lana Lane and Reeve's fight with a sinister alter ego after coming into contact with a Kryptonite-like rock. However, many complained that Richard Pryor had as big a part in the film as Superman, the film emphasized slapstick humor and that the evil tycoon and supercomputer plot fell flat.
-The villainous computer-based plan of the film's antagonist was considered silly in its day, and the scheme was later used as a running gag in the 1999 comedy Office Space.
-It was nominated for two Golden Razzies including Worst Score (Giorgio Moroder) and Worst Supporting Actor (Richard Pryor).
Supergirl (1984)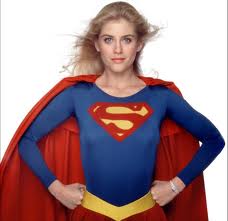 -Warner Bros. passed on this spin-off film about Superman's cousin made the following year. It ended up being released by Tri-Star Pictures.
-The hefty, $35 million dollar budget was raised independently from various sources by the Salkinds.
-Melanie Griffith and Brooke Shields were both considered for the title role, before the role went to unknown Helen Slater.
-Actors Dolly Parton, Jane Fonda, Goldie Hawn, Dudley Moore and John Travolta all turned down various parts in the film.
-The only character/actor from the Superman film series to appear in Supergirl is Jimmy Olson (Marc McClure). It is explained in the movie that Superman is not present because he has left Earth to visit Krypton.
-Unfortunately, the film received terrible notices and tanked at the box office, grossing only $14 million domestically.
-It was nominated for Razzies for Worst Actor (Peter O'Toole) and Worst Actress (Faye Dunaway)
-In 2006, Warner Bros. acquired ownership of the film. Despite various connections with the Superman film series, the studio has yet to include the movie in any Superman DVD collections.
Superman IV: The Quest for Peace (1987)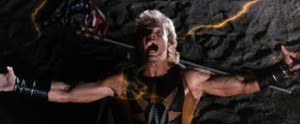 -Ilya Salkind, stinging from the poor financial returns of Supergirl, sold away the Superman right to producers Menahem Golan and Yoram Globus and their company, Cannon Pictures.
-While Cannon Pictures had scored a couple of critical hits (The Company of Wolves, Runaway Train), the studio were most recognized for producing low to mid-budgeted action flicks. This included much of Chuck Norris's output in the 80's (Missing in Action, Invasion USA, Delta Force, Firewalker).
-During its early development, Superman filmmaker Richard Donner was approached to direct, but ultimately turned the offer down to make Lethal Weapon.
-Christopher Reeve was unsure about returning to the role, but was promised story input. The result was a socially conscious plot that involved Superman ending the arms race and facing a nuclear powered foe.
-Golan and Globus convinced Gene Hackman to reprise his role as Lex Luthor. The film also features an early performance from 2 and ½ Men star Jon Cryer, who plays the role of Luthor's nephew.
-Upon the beginning of production, Cannon Pictures reportedly cut the budget from $35 million to $17 million. Director Sidney J. Furie and the film's stars have stated that the budgetary cuts doomed the film. Without the funds promised, everything had to be scaled back. Elaborate sequences were simplified and visual effects were farmed out to smaller and less distinguished companies.
-The film flopped at the box office, grossing only $15.6 million in North America.
-It was nominated for Razzies for Worst Visual Effects and Worst Supporting Actress (Mariel Hemingway)
-Soon afterward, it was revealed that Cannon Films was in dire financial straits. They went into bankruptcy shortly thereafter. As a result, the rights to Superman reverted back to the Salkind family. Alexander Salkind immediately produced the TV series Superboy, in 1988. It was a hit and ran for three seasons.
Superman Returns (2006)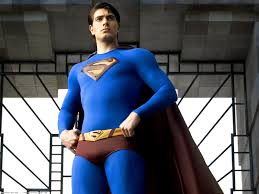 -Warner Bros. purchased the rights to the Superman character from the Salkind family in 1993, and immediately began developing a new film.
-There were several failed attempts to bring the character back to the screen before Superman Returns was green lit. Kevin Smith wrote a rejected screenplay featuring Brainiac as the central villain. There was an aborted Tim Burton version starring Nicholas Cage as Superman and written by Wesley Strick. Costs attributed to this and other stalled production efforts over the previous decade totaled more than $60 million dollars.
-Directors Brett Ratner (Rush Hour) and McG (Charlie's Angels) also came very close to mounting a new version with a script by J.J. Abrams, before parting with the project. After the success of X-Men and X2, Bryan Singer was approached to direct. He agreed and left X-Men: The Last Stand to work on the Superman film, but rejected the script by J. J. Abrams and oversaw a new story and screenplay. Brett Ratner was hired to fill the position vacated by Singer on X-Men: The Last Stand.
-The new script takes place after the events of Superman II and completely ignores parts III and IV. Instead, the story suggests that Superman after the events of the second film, he has been absent for several years in order to visit the remains of Krypton. Coincidentally, similar reasoning is used to explain his absence from the Supergirl film.
-The film's producers licensed the unused Marlon Brando footage shot during the production of Superman that was banned from use in Superman II. This footage and the extensive use of CGI helped the late actor reprise his role posthumously.
-The film cost $204 million and featured over 1400 visual effects shots.
-Upon its release, Superman Returns received mostly positive reviews, although there was some criticism that the title character came across as too introspective and gloomy.
-It grossed $200 million in North America, and $191 million internationally. However, with more than $100 million spent in marketing, as well as development fees and other costs, it was considered a major box office disappointment. Warner Bros. passed on producing a sequel.
-The film was nominated for both an Academy Award in Visual Effects and a Razzie for Worst Supporting Actress (Kate Bosworth).
Man of Steel (2013)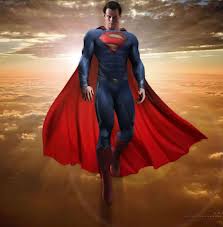 -The latest adaptation cost a reported $225 million, the most money ever spent on a Superman film (not accounting for inflation).
-Christopher Nolan was brought on early in development as a creative consultant and is credited as a producer. However, Nolan handed off all creative control to director Zach Snyder when he began production on The Dark Knight Rises.
-It's the first reboot of the character since the 1978 original. To completely break from previous incarnations, all ties including the iconic superman outfit and famous theme are absent.
-Star Henry Cavill was born in the British Channel Islands off of Normandy, France. He previously played a lead in the television series The Tudors. Some reports state he was the second choice of the James Bond producers for Casino Royale, and would have been offered the part next if Daniel Craig had turned the role down.
-The 1978 version was inspired by early Superman comic books. Man of Steel incorporates newer comic mythology from more recent decades into its story.