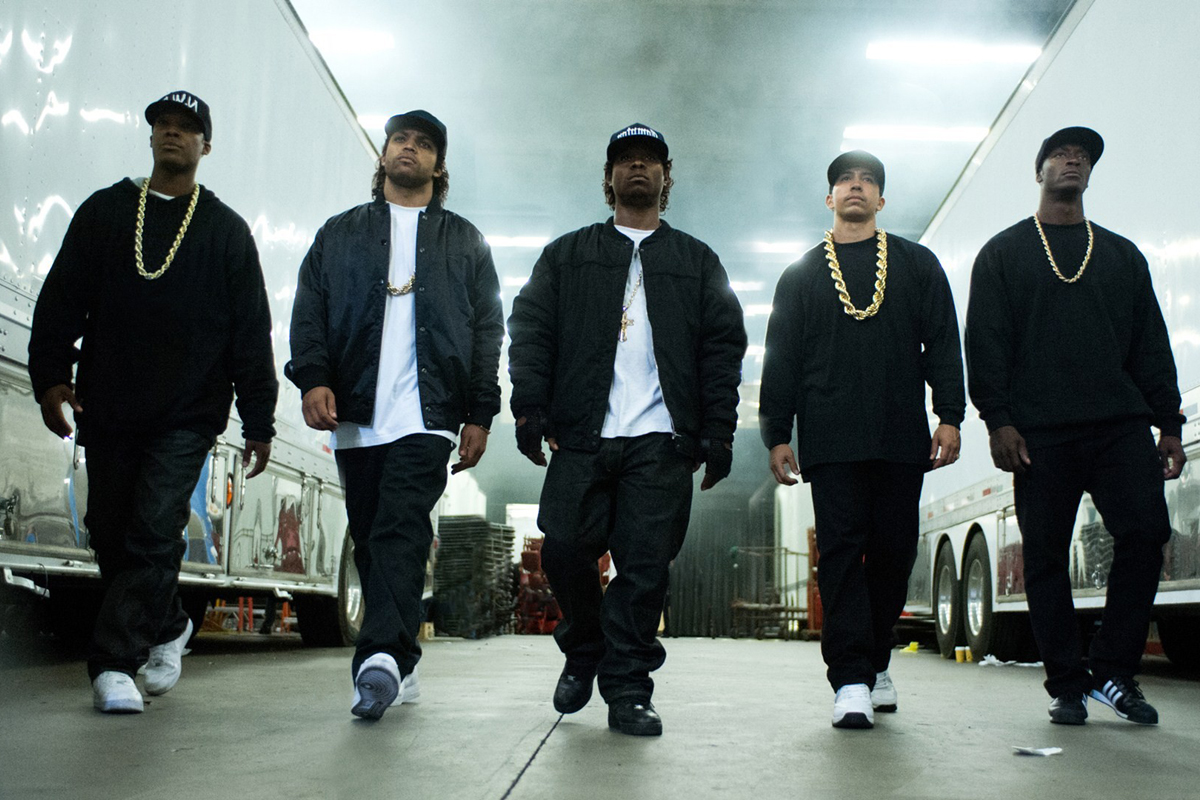 Wow! It's an incredibly busy edition of DVD and Blu-ray highlights, making it nearly impossible for viewers not to find something to their liking. There's a strong emphasis on music-based entertainment, but even if that's not to your tastes there's still plenty to choose from. As always, click on any links to read full reviews. So if you can't make it out to the movies this week, be sure to give one of these titles a try!
Big New Releases!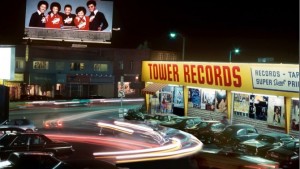 All Things Must Pass: The Rise and Fall of Tower Records – Well, the title of this documentary just about says it all. It chronicles the formation of this record store chain in the 60s and follows it through to its recent bankruptcy. Featuring interviews with musicians like Bruce Springsteen, Dave Grohl and Chris Cornell, reviews for the project were quite strong. Directed by Colin Hanks, it has been described as an interesting look at a major player in the record distribution industry, and doesn't shy away from showing how and why it all fell apart.
The Condemned 2 – Not to be confused with last week's release of the horror pic Condemned, this is actually a sequel to the Steve Austin action movie from 2007… except that it doesn't feature any of the original cast. This time out a bounty hunter (played by Randy Orton) finds himself kidnapped and forced to fight for survival against numerous competitors in a match to the death. Early notices suggest it's a rather dull and routine straight-to-video, low-budget adventure picture. It also features Eric Roberts and Wes Studi in supporting roles.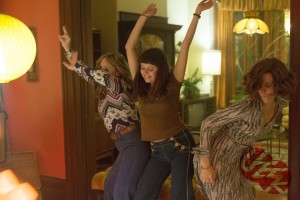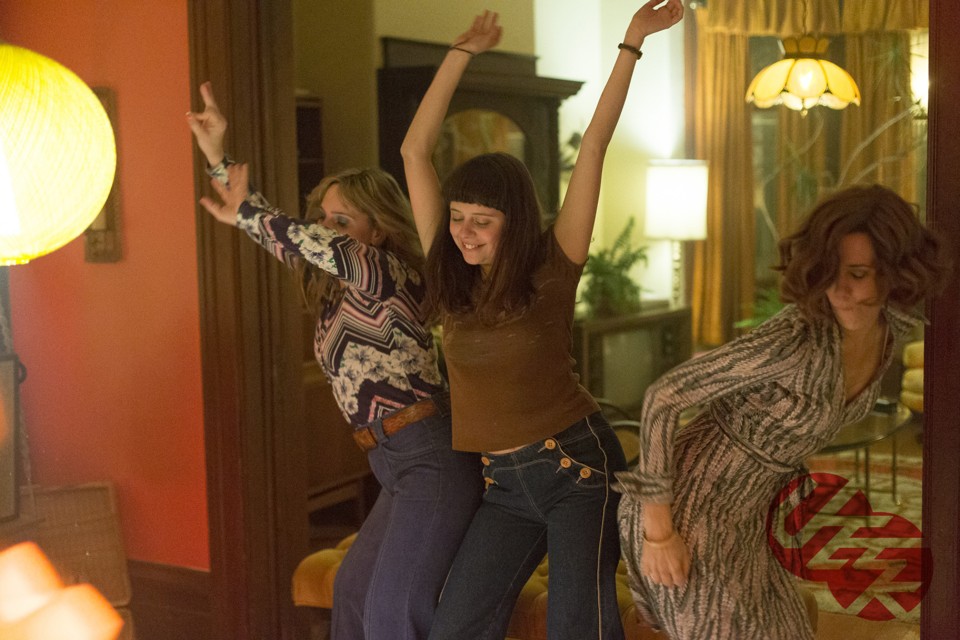 The Diary of a Teenage Girl – This unusual coming-of-age dramatic comedy involves a teenage girl who begins an affair with her mother's boyfriend. As events progress, she finds herself experimenting with sex and drugs, leading to all sorts of unwanted complications. There was a naysayer or two, but in general the movie garnered positive reaction from the press. They found it to be an original take on a well-worn story and praised the lead performance as bold and daring. It stars Bel Powley, Alexander Skarsgard and Kristin Wiig. To read a detailed review of the film, just click here.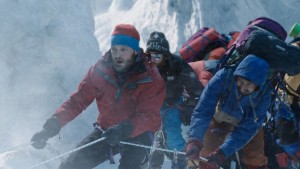 Everest – Based on an ill-fated 1996 attempt to reach the summit of Mount Everest, this drama recreates the trip as taken by several climbers from around the world. Tough conditions and an unexpected storm leave many stranded and fighting for survival. Reviews were generally decent for this effort. While some felt that it didn't do as much as it could have to develop the characters and resorted to a few disaster flick cliches, the majority praised the spectacular cinematography. The cast includes Jason Clarke, Jake Gyllenhaal, John Hawkes, Josh Brolin, Robin Wright, Kiera Knightley, Emily Watson and Sam Worthington. To read a full-length review, click here.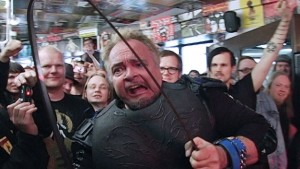 I Am Thor – The lead singer of the heavy-metal band Thor attempts to make a comeback by hitting the road and touring relentlessly in this documentary. It shows how the group formed and almost hit the big time, while freely capturing the overwhelming difficulties the middle-aged musician faces in trying to keep his career going. Notices were very strong, calling the subject endearing while complimenting the film for its honest approach. You are encouraged to read a detailed review of the movie right here.
The Jam: About the Young Idea – Paul Weller embarked on a solo tour of the US a few months back, so it's appropriate that this documentary gets a release. The Jam only existed from 1977 until 1982, but they had a huge influence on music and maintain a large fan-base, even today. The movie uses interviews with the band and archival footage to tell the story of this famous "Mod" group.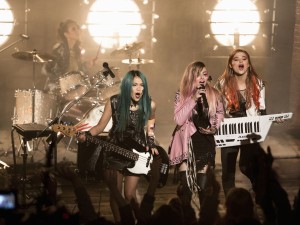 Jem and the Holograms – This musical fantasy (based on the 80s animated series) has the dubious distinction of having one of the lowest grossing opening weekends in recent memory. The plot follows a small-town girl who finds stardom as the lead singer in a rock band formed with her foster sisters. Reviews for the project were toxic, stating that it had nothing to do with its source material and instead featured a preposterous story about an internet star that was hampered by wooden performances. Ouch! The cast includes Aubrey Peeples, Stefanie Scott, Molly Ringwald and Juliette Lewis.
Learning to Drive – This independent is currently only listed as a DVD release (through Lionsgate), so we'll have to wait and see if it also arrives on Blu-ray. It's a gentle romantic comedy that revolves around a divorced woman who falls for her Indian cabbie/driving instructor. Word was positive from the press. While they felt the plotting was very routine, they found the performances of the two leads too charming to ignore. It stars Patricia Clarkson, Ben Kingsley, Grace Gummer, John Hodgman, Jake Weber and Samantha Bee.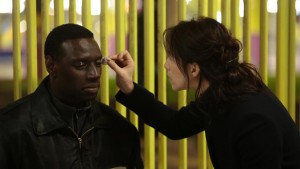 Samba – This French comedy/drama comes from the team behind one of the country's biggest box office successes, 2011's Intouchables. The main character is an immigrant from Senegal struggling to survive in Paris. He befriends a burnt-out female executive and the two form a close bond. Notices were a little more positive than negative for the film. Most relayed that it was overlong and a tad melodramatic, but still found that the production had a lot of heart which carried it past its faults. Omar Sy, Charlotte Gainsbourg and Tahar Rahim headline the project.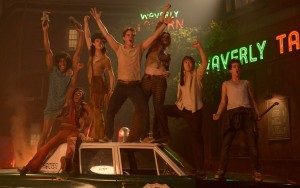 Stonewall – Here's another Lionsgate release that appears to only be arriving on DVD. This drama depicts the 1969 Stonewall Riots through the eyes of a young gay man. While almost every critic appreciated the attempt at bringing this important tale of civil rights to the screen, they heavily criticized the final result. Almost all griped that the movie focused on the fictional lead character and marginalized the subject matter itself. Additionally, many felt it was too glossy and heavy-handed in its approach. Jeremy Irvine, Jonathan Rhys Meyers, Ron Perlman, Joey King and Caleb Landry Jones lead the cast.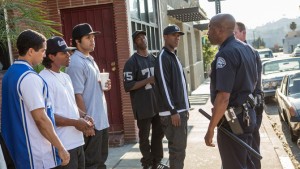 Straight Outta Compton – The history of N.W.A. and its group members are chronicled in this biopic that was a box office hit and recently earned an Oscar nomination. It begins with the group's formation and follows their rise to the top and dissolution. The only major criticism came from several who claimed that the film producers altered the true story to present themselves in an overly heroic light. Otherwise, reviews were very strong for the film, with many remarking at just how effectively the leads actors managed to capture the mannerisms of the rappers. It stars O'Shea Jackson Jr., Corey Hawkins, Jason Mitchell and Paul Giamatti. A guest reviewer wrote a write-up for the site – you can read more about the movie here.
Woodlawn – This faith-based film tells the tale of the 1973 Alabama-based Woodlawn High School football team. Despite racial tensions, a newly integrated group of players come together and unify the area through spiritual understanding. Reportedly, it follows the genre tropes, but several critics stated that it was a little better than average as these types of movies go, thanks to its strong cast. They wrote that if this is your cup of tea, it'll likely satisfy. It features Sean Astin, Caleb Castille, Sherri Shepherd and Jon Voight.
Blasts From the Past!
As always, Olive Films have a great slate of Blu-ray releases. There's the George Raft comedy/drama Christmas Eve (1947) aka Sinner's Holiday. This one's about a man who attempts to have his aunt certified insane in order to collect her fortune – her three adopted sons must reunite and stop the nefarious plan from taking place. Hana-Dama: The Origins (2014) is a more recent effort that has never been released in North America. It's a graphic and disturbing horror flick about schoolgirl who is relentlessly bullied until she decides to take revenge with the help of a violent spirit.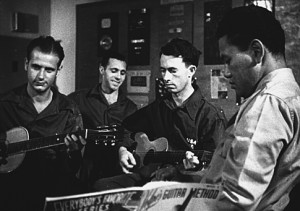 Let There Be Light: John Huston's Wartime (1946) is an impressive set that includes four WWII documentaries from the famous filmmaker. The title doc is considered one of the best and most important non-fiction efforts about its subject. And there are numerous extras as well. This release includes an informative introduction to the movie, as well as lots of unused raw camera footage. Additionally, there's also a version of the title movie that was reedited by the military. Frankly, it's a can't miss for WWII aficionados and documentary buffs.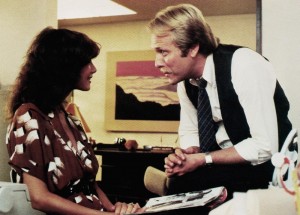 Life Tracker (2013) is an indie sci-fi effort that received strong reviews at festivals but never managed to land a major distributor – now it's finally being made available. Olive also have the critically acclaimed Gary Sinise/John Malkovich take on the classic John Steinbeck novel, Of Mice and Men (1992). But that's not all. They are also distributing the long out-of-print comedy, Serial (1980). It's an all-star satire of late 70s fads that includes Martin Mull, Tuesday Weld, Sally Kellerman, Christopher Lee and Tom Smothers. If you want to read all about this odd flick, click right here.
Finally, Olive are delivering The Undesirable (1915) on Blu-ray. There's a great story behind this silent film. Made in Hungary, this drama was one of the first titles from famed director Michael Curtiz (Casablanca, Mildred Pierce, White Christmas). Long thought to be lost forever, a print of the movie was found in Europe and it has been lovingly restored for all to enjoy in high definition. Great stuff!
26 years ago, Universal made a horror flick with brilliant filmmaker William Friedkin (The French Connection, The Exorcist, Sorcerer, To Live and Die in L.A.). Unfortunately, the end result was The Guardian (1990), a truly bizarre misfire. It's a flick about a killer tree and a druid nanny. The nanny takes a job and attempts to kidnap a newborn so that she may feed it to the tree – she also eliminates just about anyone in the neighborhood who drops unexpectedly. It climaxes with a battle between a chainsaw-wielding character and the evil tree, complete with bloody, spurting limbs. In case you were wondering, it's all played with a completely straight face.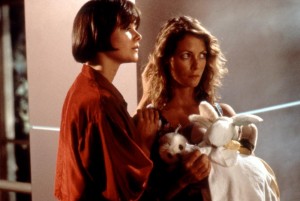 When the DVD (featuring a director's commentary) went out-of-print decades ago, I picked it up and its value increased over the years due to its scarcity. But not anymore. Shout! Factory are delivering a Blu-ray of the film so that all can enjoy its twisted, bad movie, WTF? charms. Extras include new interviews with actors, composer and make-up effects artist as well as older clips featuring Friedkin, co-star Jenny Seagrove and co-writer Stephen Volk. At least it doesn't include that DVD commentary, which is an oddity in and of itself… mostly because Friedkin goes on so many tangents and rarely says anything about The Guardian itself.
Criterion have some great stuff as well. This includes the Blu-ray of Gilda (1946), a film-noir starring Glenn Ford and Rita Hayworth as one of the most famous femme fatales to grace the silver screen. Of course, the release comes loaded with extras that include a new restoration, film historian audio commentary, an interview with a second film authority and a piece that features directors Martin Scorcese and Baz Luhrmann praising the movie. They're also putting out an bonus filled disc of the Coen Brothers flick Inside Llewyn Davis (2013). It comes with a new commentary with analysis of the movie, multiple documentaries on the production (one of which is as long as the movie itself) and too many other bonuses to count.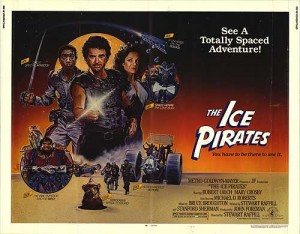 Warner Archives also are putting out a DVD of the cult flick, The Ice Pirates (1984). It's a sci-fi flick with a heavy accent on comedy. It features the late, great Robert Urich as a space pirate trading in the universe's most valuable commodity – water. The cast includes Mary Crosby, Michael D. Roberts, Angelica Huston, Ron Perlman and John Carradine. I don't remember it very fondly, but it has a fan following and they should be pleased with its release. Warner Brothers are also distribution a new Blu-ray of the Richard Gere catalog title, American Gigolo (1980).
Finally, Vinegar Syndrome have Blu-ray of two genre titles, Luther the Geek (1990) and Nightmare Weekend (1986). As always, they put a lot of care and effort into their titles, so if you see a cult movie from them that you remember fondly, odds are the disc will feature a strong transfer and be filled with tons of extra goodies.
You Know, For Kids!
Here are the week's most child-appropriate viewing choices.
Adventure Time Vol. 11 – Stakes!
A Bear's Story (BBC)
Caillou: Caillou Learns to Share
Kaboom! Collection: Happy Together
Pound Puppies: A Rare Pair
On the Tube!
As you can see, there's plenty on the TV front as well. Not much in the way of clips, though, so instead you'll find a few ads below for releases from the Blast From the Past! section. Enjoy!
12 Monkeys: Season 1
Adventure Time Vol. 11 – Stakes!
A Bear's Story (BBC)
Continuum: Season 4
Frontline: Inside Assad's Syria
Honky: Onstage in America (PBS)
Little House on the Prairie: Season 8
Nova: Animal Mummies (PBS)
Nova: Making North America (PBS)
Pound Puppies: A Rare Pair
The Saint: Seasons 3 & 4
Shetland: Season 1 & 2
Sisters: Season 3
Swamp People: Season 6
Time Scanners: Colosseum (PBS)
Time Scanners: Jerusalem (PBS)
Time Scanners: Machu Pichu (PBS)
Wild Yellowstone (National Geographic)