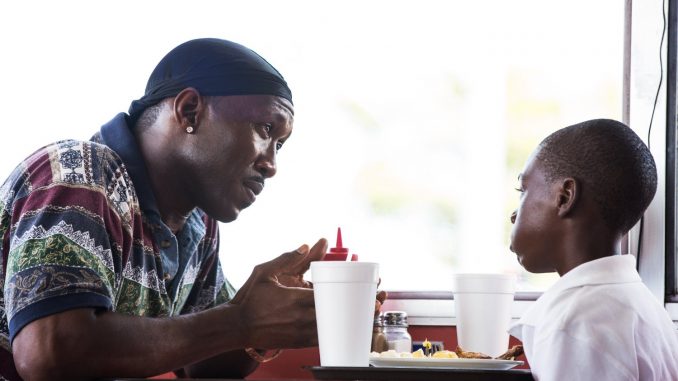 Welcome to another edition exploring the highlights coming your way on Blu-ray and DVD. It's a busy one once again, with small eccentric films and a couple of big flicks. As always, you can click on any links you see to read detailed reviews. So if you can't make it out to the movies this week, be sure to give one of these titles a try!
Big New Releases!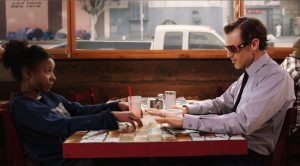 96 Souls – A flailing University research scientist finds his funding and status about to run out. After a lab accident, he suddenly possesses the power to see any person's true intentions, putting him in even more hot water. This independent feature blending science-fiction, mystery and drama is something of an unknown quantity. It's debuting on DVD and there are currently no reviews of it anywhere. So you'll have to watch it cold to find out exactly what happens, or even what the title is in reference to. The cast includes Grinnell Morris, Sid Veda, Paul Statman and Toyin Moses.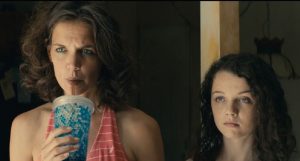 All We Had – In this small drama, a single mother flees her nasty boyfriend with her 15-year old daughter. Living in their car, they break down in a small town where the mom finds works in a diner as a waitress. The down-on-their-luck pair find a new extended family in this odd location befriending both the owner and a transgender waitress. Notices were not particularly overwhelming for this effort. Some enjoyed it, but most complained that the story and plotting was too predictable and formulaic to really grab viewers. It stars Katie Holmes (who also directed), Stefania Owen, Luke Wilson and Richard Kind.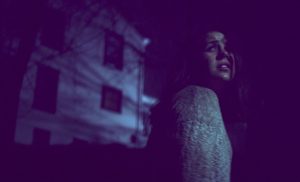 Child Eater – This USA/Iceland co-production is a horror film based around a simple concept. The boogeyman of legend is real and is living in the closet of a little boy. This is bad news for his babysitter, who likely expects nothing more than watching some television and talking on her cell phone after the child goes to bed. Nothing is yet written up about this feature. Like several others this week, it's premiering as a straight-to-DVD title. Personally, I wouldn't expect too much, but know knows, it could a scary sleeper that has yet to be discovered. It features Cait Bliss, Colin Critchley and Jesse Martin.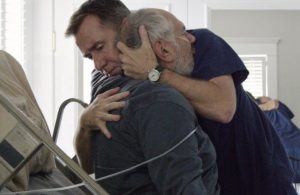 Chronic – Tim Roth plays the lead role in this little drama about a dedicated home-care worker suffering from depression and anxiety. While he dotes upon his clients at work, his personal life is empty and personal interactions awkward. As a result, the lead is forced to confront aspects from his past that have caused his condition. This English-language, French/Mexican film garnered a lot of good press at festival screenings (it won Best Screenplay at the 2015 Cannes Film Festival). The movie has been described as a somber but compelling effort that pulls no punches. They also mention that it features an excellent central performance and a surprising twist up its sleeve. Elizabeth Tulloch and David Dastmalchian also appear.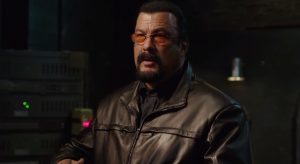 Contract to Kill – A CIA/DEA agent must contend with terrorists in this low-budget action thriller. While in Istanbul, he uncovers a plot to smuggle deadly weapons into the U.S. through Sonora cartel drug routes. To stop them from succeeding, he must beat up a lot of bad guys. The latest from Steven Seagal only obtained a limited release at theaters and there has yet to be a single positive word written about it. Criticisms state that Seagal looks bored and is saddled with horrific dialogue. Even worse, the fight scenes look just as badly phoned in. The movie includes Russell Wong and Jemma Dallender in supporting roles.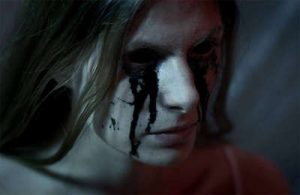 The Creature Below – In this independent UK horror flick, a marine biologist discovers the egg of a strange creature while deep sea diving. Upon her return, she begins to experience strange visions that cause hallucinations and madness. There isn't too much known about this one yet, although it has received a few decent online notices from horror film festivals. It may not be exemplary, but this effort is said to focus on gooey, practical effects over CGI and looks a little better than its budget would imply. It features Anna Dawson, Michaela Longden, Daniel Thrace and Johnny Vivash.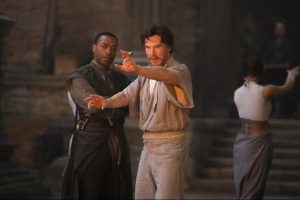 Doctor Strange – One of the bigger releases from the past few months is this Marvel superhero film featuring a lesser-known comic book protagonist. Doctor Strange is a brilliant neurosurgeon who suffers a debilitating injury in a traffic accident. He travels to the Far East and becomes involved in the mystic arts, granting him great powers. Of course, he must also face off against powerful enemies bent on destroying the world. Reviews were quite strong for this box office hit. While a few admitted it wasn't the most original effort, they were impressed by the dead-pan humor as well as psychedelic and trippy visuals employed to tell the tale. It stars Benedict Cumberbatch, Tilda Swinton, Rachel McAdams, Chiwetel Ejiofor, Mads Mikkelsen and Michael Stuhlbarg. To read a full review, just click here.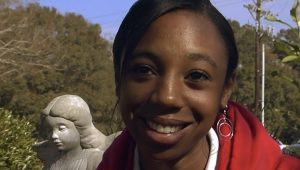 Figures of Speech – Also known as This Is Not a Club, this documentary chronicles an interesting high school program – the speech and debate team. The filmmakers follow four different groups from different parts in the U.S. as they prepare for and compete in a national tournament in Las Vegas. Viewers learn about the stresses involved for the competitors as well as the kid's drive and determination to win. This effort had a couple of film festival screenings, but is largely debuting on DVD, so there aren't any comments from the press up as of yet. The movie is narrated by Chris Pine.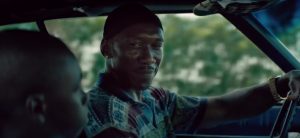 Moonlight – This independent drama earned raves from the press late last year and was up for several Academy Awards, including Best Picture. And as it so happen, it won the prize last night. It follows its lead character, a gay child from the inner city, through three distinctive periods in his life as he tries to understand and come to terms with who he really is. Reaction was almost unanimously positive, praising the work of the cast and complimenting the filmmaker for taking a sensitive and unique approach to a biographical narrative. The cast includes Mahershala Ali, Naomie Harris, Alex R. Hibbert, Ashton Sanders, Trevante Rhodes and Andre Holland. To read a full review of the movie, click here.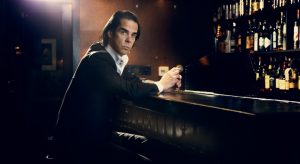 One More Time With Feeling – This documentary/concert film captures artist Nick Cave & the Bad Seeds live in concert. Shot in color and black and white in both 2D and 3D formats (each version available separately), the feature includes performance footage of tracks from the latest album, The Skeleton Key, as well as the meanings behind the work (including the personal loss that inspired it) and ruminations on the writing and recording process. It earned perfect notices. Word is that it is an excellent feature that blends great performances with enlightening details about the project to further deepen both its message and its impact.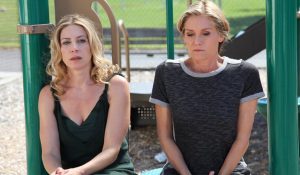 Stuff – A married lesbian couple with two daughters reach a rough patch in their relationship in this independent drama. After more than 14 years together, the pair find themselves emotionally distanced. One continually grieving about the recent loss of their father, while the other finds themselves considering an affair. There aren't many reviews for this title as of yet, but it did win some awards last year at the Long Island International Film Festival. The cast includes Yvonne Jung, Karen Sillas, Traci Dinwiddle, Phyllis Somerville and Kevin Brown.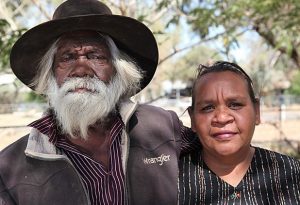 Utopia – This Australian documentary was actually produced and released back in 2013 but is only now making its debut in this part of the world on DVD. It specifically follows the plight of the Aboriginal people. In particular, the low standards of living as well as high death rates that occur while in police custody. Critics were quite impressed with the feature. In fact, it garnered all positive notes. While some thought that the approach was a bit heavy-handed at times, they all felt that the message was potent and that the important subject would leave viewers thinking about the horrific treatment of indigenous people.
Blasts From the Past!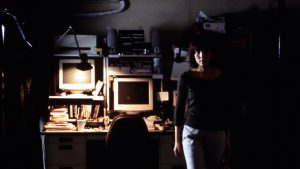 Arrow Video have a big release this week. It's a 2-disc special edition of the Japanese horror film, Pulse (2001). This movie uses our reliance on technology as a way of setting up its chills. A group of residents in Tokyo find that strange, almost ghostly things are occurring through their computer monitors and other electronic instruments. As events progress, characters begin disappearing and losing contact with one another until all of society and technology begins breaking down. The movie is quite effective and contains some eerie imagery. Of course, the package comes with an incredible amount of bonuses, including a high definition Blu-ray and DVD transfer of the movie, as well as a new optional English subtitle translation, interviews with writer/director Kiyoshi Kurosawa and cinematographer Junichiro Hayashi. You'll also get a new video appreciation of the film featuring directors Adam Wingard & Simon Barrett (Blair Witch, You're Next), a making of documentary, four archive behind-the-scenes featurettes, premiere footage from the Cannes Film Festival, cast and crew introductions from opening day screenings in Tokyo and trailers and TV spots.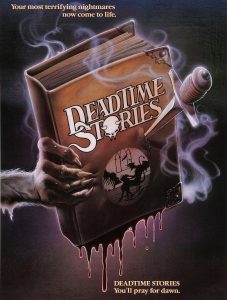 The latest Blu-ray from Shout! Factory is of the cult horror anthology, Deadtime Stories (1986). In it, a babysitting uncle shares three disturbing yarns to the youngsters he's taking care of. One involves a witch, the other is a take on Little Red Riding Hood and the third is a twisted version of Goldilocks. Honestly, I saw this one a long, long time ago and don't remember one solitary things about it. But it seems to have a following and this release marks the first time I can recall it coming out since VHS, so that's good news. Maybe it's worth a revisit. The disc includes a new high definition transfer from the original negative, as well as a new audio commentary and interview featurette with the director, new discussions with cast members Cathryn de Prume and Scott Valentine, an alternate cut of the first story, deleted scenes, theatrical trailers and a still gallery.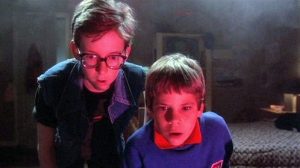 Here's a really entertaining one. Lionsgate are putting out another Vestron Video Collector's Series title on Blu-ray with The Gate (1987). It's a PG-13 horror flick about two young boys who accidentally unearth a horde of demons from a ominous hole in their backyard. It's a bit goofy, but this effort is actually a whole lot of fun. There are some great stop-motion monster effects and a surprisingly intense finale for a kid-friendly scare flick. Amusingly, the main child star in the film is Stephen Dorff, who has gone on to a long and successful acting career.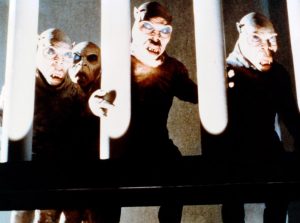 This version of The Gate comes with great extras that include audio Commentary with Director Tibor Takacs, Writer Michael Nankin, and Special Effects Designer & Supervisor Randall William Cook. There's a second bonus track with Special Effects Designer & Supervisor Randall William Cook, Special Make-up Effects Artist Craig Reardon, Special Effects Artist Frank Carere and Matte Photographer Bill Taylor. You'll also get an isolated score selections track with an audio interview with composers Michael Hoenig and J. Peter Robinson. There's a conversation between Director Tibor Takacs and Special Effects Designer & Supervisor Randall William Cook, an interview with Special Make-up Effects Artist Craig Reardon, another bit with co-producer Andras Hamori and a spot with actor Carl Kraines. There's a longer feature that includes a series of interviews with many of the local Toronto-based cast & crew, more featurettes on the creatures & demons, a vintage making-of, a teaser trailer and theatrical trailers, TV spots and multiple still galleries. Heck, now I'm considering picking this one up.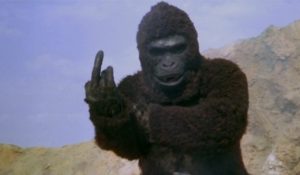 Kino have a couple of amusing B-movies arriving on Blu-ray. The South Korean, USA low-budget King Kong knock-off Ape (1976) aka A*P*E: Attacking Primate Monster is hitting high definition, newly remastered in both 2D and its original 3D presentation. This movie is absolutely awful, but hilarious in its ineptness and should take a place on the shelf of any bad film enthusiast. There are plenty of jaw dropping moments, including wooden performances, hysterically awful effects work and loads of terrible dialogue. "Eat your breakfast kids, or I become a monster! Yeaarrghhh!" being just one example. And yes, in case you were wondering, that image is a real moment from the movie.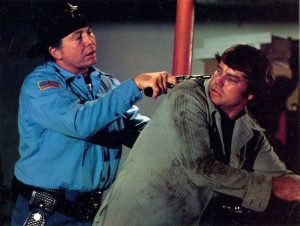 They also have a Framed (1975), starring the one and only Joe Don Baker (Mitchell, Wacko, Fletch, Cape Fear, Goldeneye, Mars Attacks! and about a million other movies). This flick is about a gambler who wins big, only to find himself being mugged by a local sheriff. Attempting to defend himself, the officer is accidentally killed in the struggle and the man is sentenced to a prison term. Upon his release, he vows revenge on government officials who set him up and put him away. I can't speak for it personally, but this is actually a pretty well-liked little action film that has a decent following. Fans will surely be happy to see it in high definition.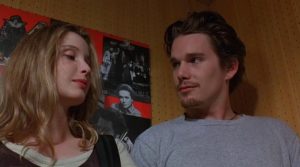 And there's more. Criterion have The Before Trilogy, featuring three movies from Richard Linklater that form a complete set – Before Sunrise (1995), Before Sunset (2004) and Before Midnight (2013). As expected, they've pulled out all of the stops for this release, with new restored digital transfers of the films, discussions with the filmmaker on the series, behind the scenes footage, an audio commentary on the last movie, a feature length documentary on Linklater himself, featurettes with scholars on the importance of the series and many other bonuses.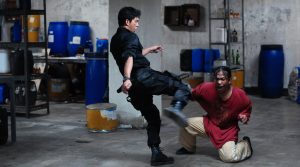 Criterion are also re-releasing an out of print title on DVD – the Oscar-winning Amarcord (1973) from Italian movie-maker Frederico Fellini.
Finally, Sony have The Raid Collection, a Blu-ray box set that includes both of the Indonesian action pictures The Raid: Redemption (2011) and The Raid 2 (2014) together at a low price point. There are loads of extras with both titles, including audio commentaries, video diaries and featurettes. If you haven't seen them, they feature some of the most incredible fight choreography you're likely to witness in modern cinema.
You Know, For Kids!
Here are some titles that kids might enjoy.
Mighty Morphin Power Rangers: Best of Blue
Paw Patrol (Nickelodeon)
On the Tube!
And these are the week's TV-themed releases and some old trailers from movies features in the Blasts From the Past! section.
American Experience: The Race Underground (PBS)
American Experience: Rachel Carson (PBS)
Fuller House: Season 1
Last of the Summer Wine: Vintage 2007
Live From the Lincoln Center: Rodgers & Hammerstein's Carousel (PBS)
A Place to Call Home: Season 4
Star Fleet: The Complete TV Series