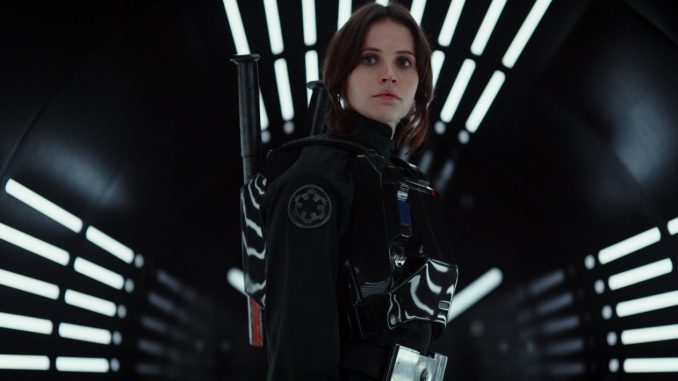 Welcome back to another look at new releases arriving on DVD and Blu-ray. Once again, there's a wide and varied array of features to choose from, although most will be primarily interested in the new Star Wars flick. As always, you can click on any links you see to read more about them. So if you can't make it out to the movies this week, be sure to give one of these titles a try!
Big New Releases!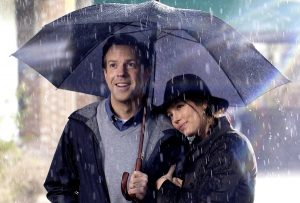 The Book of Love – An extremely introverted architect struggles after the unexpected death of his wife. In an attempt to deal with the grief, he decides to help a homeless teenager build a raft to sail across the Atlantic. This small, independent drama did not earn a lot of positive praise from the press. They wrote that despite the best efforts of the cast, the results were sugary, clichéd and melodramatic from the first scene to the very last, leaving viewers unmoved. The film stars Jason Sukeikis, Maisie Williams, Jessica Biel, Mary Steenburgen, Paul Reiser and Orlando Jones.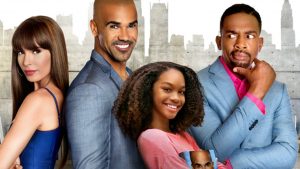 The Bounce Back – This romantic comedy follows a best-selling author and self-proclaimed authority on dating who finds his techniques challenged by a therapist. Naturally, sparks fly and the antagonistic relationship between the pair develops into something more. While it didn't garner a large release or much press, this indie film did get decent notices. Admittedly, most commented that the story was by-the-numbers and predictable, but the majority felt that it was a sweet little flick with likable lead performances. The cast includes Nadine Velazquez, Shemar Moore and Kali Hawk.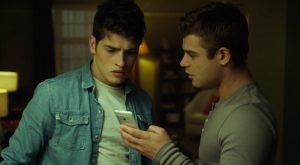 Don't Hang Up – Likely inspired by films along the lines of I Saw What You Did, this small horror/thriller involves a pair of drunken teens who make some crank calls. Unfortunately, one of the persons dialed up quickly turns their game against them, threatening their lives. A few did suggest that after a weak first act there was plenty of style on display. However, far more stated that this effort has logic problems and is far sillier than it is scary. It features Gregg Sulkin, Garrett Clayton, Bella Dayne and Sienna Guillory.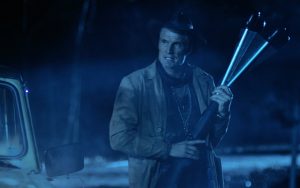 Don't Kill It – Here's something else that you aren't supposed to do… the plot of this supernatural action thriller involves an aging demon hunter who is called to Mississippi along with an FBI agent. Together, they must square off against an ancient and malevolent spirit. Believe it or not, reception to this low-budget, direct-to-DVD effort was very respectable. Genre critics stated that the feature was ridiculous, but also a good bit of B-movie fun; everyone involved in this fast-paced, bloody genre pic appeared to be in on the joke. It comes from the director of Big Ass Spider! and stars the incomparable Dolph Lundgren, Kristina Klebe and Elissa Dowling.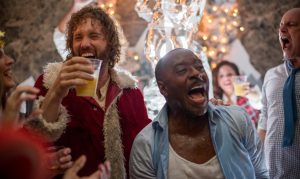 Office Christmas Party – This holiday-themed comedy involves a manager who learns that his branch is about to be closed by his company's CEO (who also happens to be his sister). He and his work cohorts attempt to throw a wild party to entice more customers to sign with them… and chaos ensues. Notices were split on this effort, with more suggesting viewers might want to think twice before attending. While a few felt the cast earned enough laughs here and there, most suggested that the jokes were less-than-shocking and many of the loose, improvised riffinf fell flat. At least it has an impressive cast that includes Jason Bateman, Olivia Munn, T.J. Miller, Jennifer Aniston, Kate McKinnon, Courtney B. Vance, Rob Corddry and Vanessa Bayer. To read more about it, click here.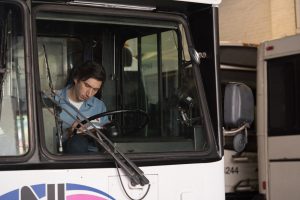 Paterson – The latest from arthouse fave Jim Jarmusch (Mystery Train, Dead Man, Coffee and Cigarettes, Only Lovers Left Alive) is a low-key slice of life about a bus driver attempting to make his mark as a poet. Over the course of the running time, viewers follow his daily life, as well as the minor artistic triumphs and tragedies that befall him. Critics raved about the results. While they stated that you had to be in the mood for a film that focuses on mundane, everyday life, it has been suggested that the performances are excellent and the themes thoughtful and amusing. It stars Adam Driver, Golshifteh Farahani, Barry Shabaka Henley and Nellie the bulldog.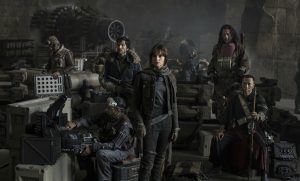 Rogue One: A Star Wars Story – Obviously, this is the big release of the week. The latest Star Wars film is a prequel about a ragtag group of outlaws out to steal the design plans of the Death Star (that ultimately helped rebel forces blow the station up in Episode IV: A New Hope). Reaction was generally positive. Some did complain that the movies relies too much on nostalgia, isn't really an essential story that needed to be told and didn't think the new characters stood out, but most felt that it was an impressive spectacle with great action and a sense of adventure. The cast includes Felicity Jones, Diego Luna, Alan Tudyk, Donnie Yen, Wen Jiang, Ben Mendelsohn, Forest Whitaker and Mads Mikkelsen. To read a full review, click here.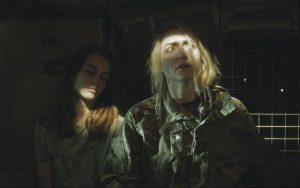 Tank 432 – Set in what might be the future, this British low-budget action/horror flick is about a group of mercenaries who are forced into taking cover from a vast army. They do so inside a nearby tank. From there, they must work out how to escape with their lives. This flick was produced by Ben Wheatley (Kill List, Sightseers and High-Rise) and directed by one of his crewpersons. Unfortunately, reaction wasn't particularly strong for this effort. It has been described as an impressively lensed but slow-moving feature that is more likely to frustrate than entertain. It features Rupert Evans, Steve Garry and Deirdre Mullins.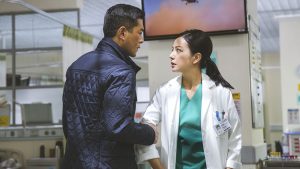 Three – This Hong Kong action/crime flick revolves around a nasty crook. With the police closing in, the villain intentionally shoots and wounds himself. He's taken to a hospital, where he awaits the arrival of gang members he hopes will rescue him. Of course, the police detective in charge has other ideas, like taking down the entire outfit when they break their friend out. Notices were pretty decent for this feature. While all felt this wasn't the best movie from filmmaker Johnnie To (Drug Wars), most described it as punchy and entertaining, featuring one absolutely incredible action sequence. Louis Koo, Wei Zhao and Wallace Chung play the leads.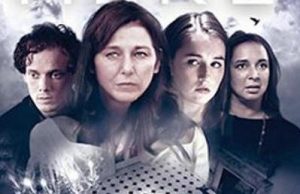 We Don't Belong Here – In this independent drama, a dysfunctional family regroups and secrets are revealed after the suspicious disappearance of the matriarch's son. The mother attempts to find out exactly what happened and who did what, revealing the dark pasts of both herself and her three daughters in the process. Unfortunately, this one is headed straight-to-DVD, so there aren't any reviews available as of yet. At least the cast is filled with capable talent that includes Catherine Keener, Anton Yelchin, Maya Rudolph, Kaitlyn Dever, Riley Keough, Annie Starke, Molly Shannon and Cary Elwes.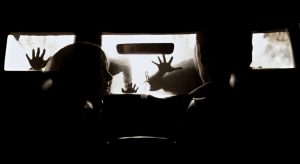 We Go On – Finally, this indie horror feature follows a man terrified of meeting his end. He offers a scientist, a medium and an entrepreneur an intriguing challenge. A healthy reward awaits the first one of them who can show him proof of life after death in the form of anything supernatural. It's more than likely someone turns up more than any of them bargained for. This is another low-budget feature that very few have seen as of yet, so curious parties will have to just take a chance on it and hope for the best. It stars Annette O'Toole, Cark Freeman, John Glover and Giovanna Zacarias.
Blasts From the Past!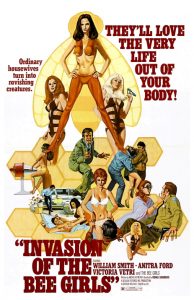 There are some goofy little titles from the past also arriving this week in high definition. "They'll Love the Very Life Out of Your Body!" So says the silly tagline for the ridiculous Invasion of the Bee Girls (1973), a campy grindhouse effort that Shout! Factory is releasing on Blu-ray. Yes, the plot involves an army of gorgeous female automatons who bathe in honey and take down their male enemies by, ermm, loving them to death (and no, this isn't an adult film). Apparently, it's all quite silly and comes from the director of the well-regarded Shock Treatment (1964) and the documentary, Elvis: That's the Way It Is (1970). The disc includes a new transfer from the inter-negative, theatrical trailer, photo gallery and radio spots.
Mill Creek Entertainment are an outfit known for putting out titles for incredibly low prices. While not every transfer is stellar, they've done a good job on many releases. This week, they've got several Blu-rays for your consideration. Little Nikita (1988) is a thriller with Sidney Poitier and River Phoenix about a San Diego teen whose parents might be Russian Spies. They're also putting out the Tom Hanks/Sally Field flick, Punchline (1988). This one is about two strangers who become friends as they attempt to develop stand-up careers.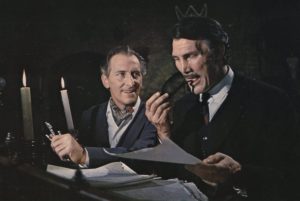 And that's not all. Mill Creek are releasing the Psycho Circus 3 Rings of Terror Triple Feature Blu-ray. The titles included are The Brotherhood of Satan (1971), which is about travelers who encounter a dangerous cult in the desert. Torture Garden (1967) is a reasonable horror anthology with a couple of effective segments (the Jack Palance one is amusing if memory serves) and the Amicus Peter Cushing/Christopher Lee chiller, The Creeping Flesh (1973). Decent B-movie fun for a low, low price.
They also have the Thriller Triple Feature Blu-ray. This one features an early Emily Blunt title in the snowbound Wind Chill (2007). Closure (2007) stars Gillian Anderson as a women out for revenge against the men who assaulted her. Perfect Stranger (2007) includes Halle Berry as a woman who goes undercover to stop a killer (played by Bruce Willis).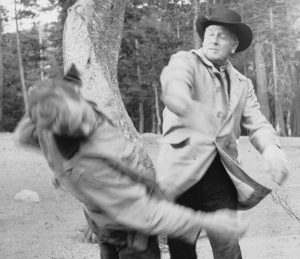 If westerns are more to your liking, you can now special order a Warner Archives Blu-ray the well-reviewed Sam Peckinpah cowboy flick, Ride the High Country (1962). The plot involves an ex-union soldier hired by a friend to protect a gold transport through dangerous territory. Unfortunately, he doesn't realize that he's being set up by his old pal and will have to fight to survive.
Finally, Classicflix are putting out the Shirley Temple effort, Miss Annie Rooney (1942) in high definition. A teenage Temple plays a poor girl out to earn enough for a fancy dress so that she can go to a party and impress the boy of her dreams.
You Know, For Kids!
Here's the week's kid-friendly fare.
Peppa Pig: Around the World
Sesame Street: Elmo and Cookie Monster Supersized Fun!
On the Tube!
And here are some TV-related titles, along with some classic clips and movie trailers. Enjoy!
The Best of Tim Conway
DCI Banks: Season 5
Dead Reckoning: War, Crime and Justice from WWII to the War on Terror (PBS)
Diff'rent Strokes: Season 5
The Good Wife: The Complete Series
Medium: The Complete Series
Silent Witness: Season 18
Sports Detectives: Season 1 (Smithsonian Channel)
The Talk: Race in America (PBS)
Trump's Road to the White House (PBS)