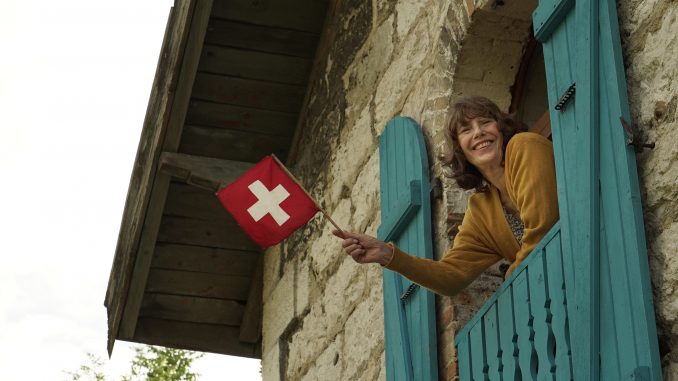 This is a great year for live-action shorts as evidenced in the 2017 Oscar Nominated Short Films: Live Action program, showing at Landmark Cinemas. The selections are also longer and more developed stories, with all but one running near 30 minutes. It results in a lengthier program, but also a very strong one. Those with an interest in condensed filmmaking would be wise to check them out.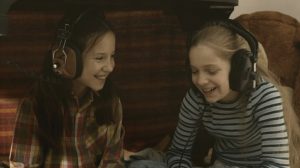 Sing (Mindenki) is an excellent Hungarian short about a young girl struggling to fit in at a new school. She enjoys singing, so she joins the award-winning school choir and makes a good friend in the process. However, the group are only a short time away from performing in a big competition and it quickly becomes apparent that the well-liked teacher is using less-than-honest methods in competition. This leaves the newcomer in a difficult position as a potential whistle-blower. It's a surprising and enjoyable effort that makes an allegorical statement about standing in unity through subtle and effective storytelling.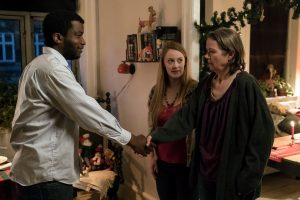 The Christmas-set drama Silent Nights arrives from Denmark. It's an immigrant story about a man trying to make a new start for his family, who haven't yet left Ghana. He befriends a Salvation Army worker and a romantic relationship develops. Along the way, there are horrible displays of racism against the man. It's well-intentioned, the actors are appealing and the story attempts to provide a more complex look at personal responsibility and the troubles one can face under dire circumstances. However, I'm not entirely sure about its final point and the tale does attempt to incorporate too many issues (immigration, racism and alcoholism… there's even a child who needs money for a life saving operation wedged in). It's decent, but a little more cumbersome than the others.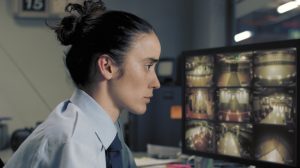 The quirky, low-key TIMECODE involves a bored parking lot security guard who is asked to investigate an incident involving a car the previous evening. She discovers something very unexpected about a co-worker while checking the closed-circuit TV tapes. This is a simple, eccentric and humorous little Spanish number that amusingly shows how its unfulfilled characters manage to use their dull environment and the mundane technology around as a private, creative outlet. It also ends with a decent chuckle.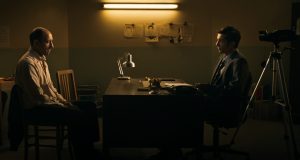 Ennemis Interieurs is a French, 90s-set short about an Algerian living in France and applying for official citizenship. He meets with an official, who grills him relentlessly, twisting the subject's words and threatening deportation for the man and his family unless he gives the names of other Algerians in his neighborhood and social circle. The majority of this timely piece depicts an interview between the two men. It's an extremely well-acted short filled with great tension that slowly bubbles to the surface of its characters. This effort captures the studious, yet threatening and imposing manner of this immigration official and effectively communicates the bafflement, frustration and fear of a person being questioned.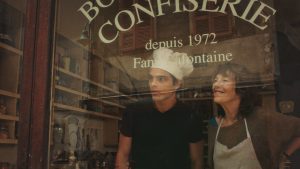 By contrast, La Femme et la TGV is considerably fluffier, although it is also enjoyable. This tale follows a widowed, cranky Swiss baker who lives by the rail tracks and makes sure to wave at the passing locomotives each and every day. One day, the woman receives a note thrown from the train by its driver and a lengthy communication follows that includes letters and packages. The relationship with the stranger ultimately causes the woman to reassess her life and the people in it. Based on a true story, it's a simple, cute and tasty confection.
On the whole, this is a very strong set of films. In truth, I actually prefer this grouping to the year's animated shorts. If you're curious about them, I strongly recommend checking the program out. Personally, Sing (Mindenki) and Ennemis Interieurs stood out, but the others are intriguing and are certain to have their fans as well. Not every one may be to your personal tastes, but you'll most definitely find something here to your liking.