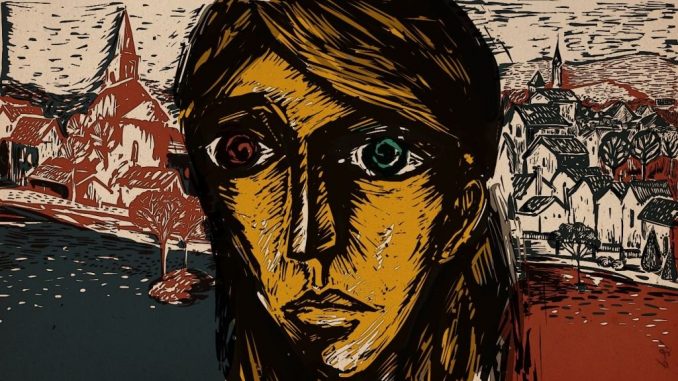 Once again, it's time for the 2017 Oscar Nominated Short Films: Animated program running at Landmark Cinemas. This year is a bit more out-of-the-ordinary than previous years, with several eccentric and adult-themed shorts making the final cut. With one exception, they'll also pretty short, so viewers who attend will be treated to additional animated films that include The Head Vanishes, Asteria and Happy End.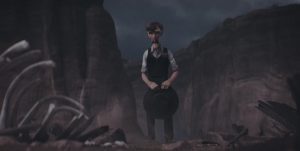 The first Oscar nominee is Borrowed Time. This is a western about an old Sheriff walking out to a cliff and remembering a tragic event from his past. It's certainly pretty to look at, yet the story takes a sharp turn towards the gritty when the central character must come to terms with his feelings of guilt and regret. Truthfully, it's very well animated and interesting to watch, although it's all a bit too condensed to really make a big emotional impact.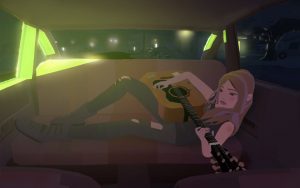 Pearl is a sweet and nostalgic effort that charts the relationship between a vagabond musician and his daughter, all scored to the sound of their music recordings. The visuals follow the parallel personalities on the road (together and alone) with all of the ups and downs they experience while trying to make their mark on the world. It's very sentimental, but I must admit that it uses a very unique and succinct method to tell its simple tale… that being music… and it works quite well. In the end, this short resonates more on an emotional level than the others.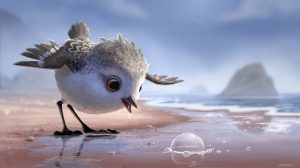 This year's Pixar short is Piper and it may be the most familiar to viewers, as it played before screenings of the summer hit, Finding Dory. It follows a fearful young sandpiper as its mother teaches it to find food along the shoreline. Frankly, this one didn't do much for me. It came across as cloying and far too cutesy in its storytelling. The animation is impressive (particularly the look of the foamy shores), but the sweetness is rammed so hard down the throat that one can almost feel the tooth rot. Compared with the more serious, heartfelt, emotional and experimental work surrounding it, this one feels a bit slight and less significant.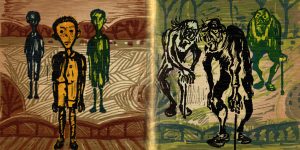 Blind Vaysha employs a beautiful, linocut-style animation technique to tell a tale of a young girl with a very unusual visual affliction. She can only see the past through one eye and the upcoming future through the other. It makes life incredibly difficult and leads her to a big decision. This one is far more abstract in its approach and is designed to spark conversation by asking a philosophical query at its close on whether it is better to live in the past, or the future. It won't speak to everyone, but frankly I quite enjoyed its imagery, uniqueness and through-provoking nature.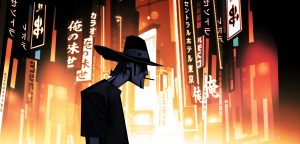 Pear Cider and Cigarettes is an R-rated short that will screen last in order to give any families the opportunity to head out early. It's based on the personal recollections of the animator, narrating his relationship with a troubled, hard-drinking and hard-partying friend. Much of the story involves a strange surreal trip across the globe to help his self-destructive friend obtain a sketchy liver transplant operation. It takes a bit of time to get used to its storytelling approach, but this stranger-than-fiction story grows on the viewer as it progresses.
While none of these spoke to me in quite the same way as some of my favorites from previous years, there's still plenty to enjoy in this grouping. In some respects, it's more varied in subject matter and approach. Pearl strikes an emotional chord, while Blind Vaysha is the big thinker and perhaps most unique of the group. The final, more personal tale is also a very compelling exercise in its own right. It'll be interesting to see which one appeals most to voters on Oscar night – they're all so different that it's a tough call. Overall, those who enjoy animation will certainly have a great deal to feast on with their eyes during this showcase.