Movie Reviews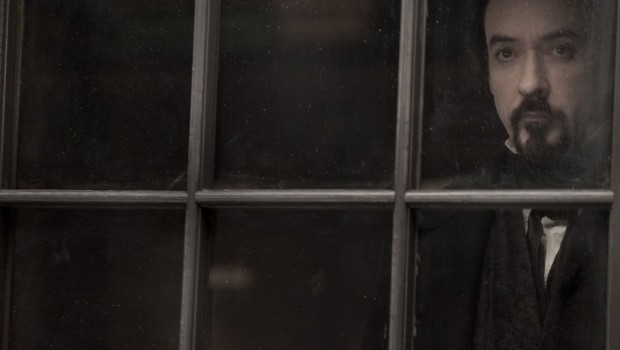 Published on April 26th, 2012 | by dvdpinson
0
Not much to quote from The Raven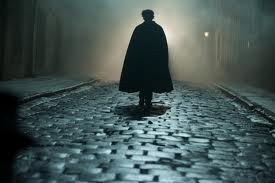 In the real world, Edgar Allan Poe was a Great American Storyteller known for his dark, gothic poems and short stories that embodied the rawest elements of despair and fear.
In the movie "The Raven" it turns out that Edgar Allan Poe is John Cusack. He walks and talks like John Cusack and doesn't even look much like Poe necessarily. Sure, he uses bigger words than John Cusack is known to spew but Movie Poe surely doesn't embody despair and fear. Movie Poe makes me wish he were in a sequel to "High Fidelity" instead of this weak wanna-be who-dun-it.
It is 1849 Baltimore, New York and the fog shrouded streets and buildings look much like a poorly rendered knockoff of the 1890 London, England that we saw in Downey Jr.'s "Sherlock Holmes" a few years back. There have been some grisly murders that seem to be mirroring the fictitious scribblings of Movie Poe.
Movie Poe is a mess. He drinks too much and has no money left from his popular work. He rants and raves and chews on various set pieces. You can see why Movie Poe would want the role as it is a departure from his normal "Everyman" character but he does very little with the opportunity.
Once the connection is made between the murders and the stories, Movie Poe is recruited to help solve the case by Detective Fields (Luke Evans). Then Movie Poe's socialite lover, Emily (Alice Eve) is abducted and Movie Poe's world begins to resemble one of his own creations. Albeit a poorly written and poorly executed creation that would never have it made past Real Poe's pen.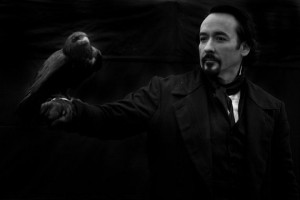 "The Raven" is plagued with poor performances. While the plot and concept show some promise (the script was, after all, co-written by Shakespeare. That's Hannah Shakespeare, of course, not the other guy.) and could find an audience since so many eat up episodes of "NCIS" on a weekly basis, the three leads smash any hope for success. As we have covered, America's Favorite Mouth Breather Mr. Cusack, was miscast and never sells a minute of his performance. Evans, a British actor, seems to struggle with every word making lines stiff and never lived in. Poor Alice Eve is so awkward that she seems aware of every breath she takes. Investment is never an option and is quickly replaced with boredom.
There is no tension, suspense or intrigue. And "while I nodded, nearly napping" (there, I quothed "The Raven") I found myself wondering how a movie about Edgar Allan Poe solving crimes turned into a long episode of "CSI: Baltimore" starring the kid from "Say Anything".