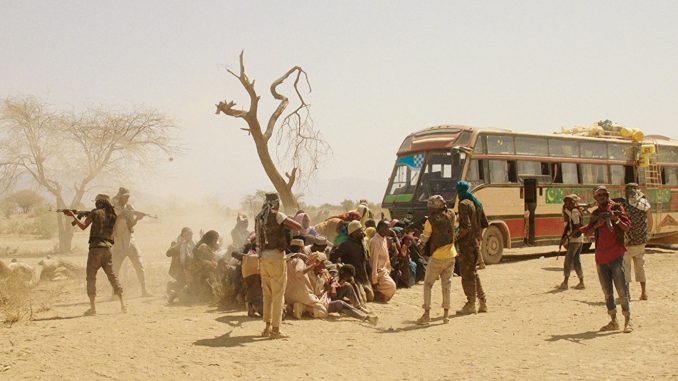 Telling stories using a short narrative format is remarkably difficult. Twenty minutes isn't a lot of time to develop characters and the films have to tell their stories in an economical manner without coming across as too blunt and obvious in delivering their message. This year's Oscar Nominated Short Films 2018: Live Action showcases five brief segments that the Academy deemed exceptional. And this year, like many others, features a fascinating variety with the general theme appearing to be adaptations of harrowing true stories.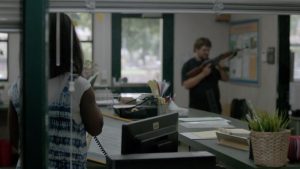 DeKalb Elementary is a US production inspired by a real incident in Atlanta. Opening with a long master shot in a school office during an average day, a member of the staff comes face to face with an armed gunman. She tries talking to him and getting the disturbed individual to communicate about his problems and eventually turn himself in. It's very well shot and acted, maintaining anxiety throughout. To harp a little about it, there aren't too many shocks or surprises and the short simply presents events as they occurred without incorporating a strong idea or theme (one assumes it's about talking things out and finding understanding between people). Still, even though the close doesn't make a big impact, it's an engaging exercise.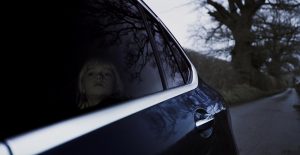 The next clip is the British film, The Silent Child. This film is about a social worker who arrives at a home to help care for a troubled, 4-year-old deaf girl. After learning that the family itself aren't handling the situation effectively, the woman begins emphasizing sign language techniques. She finds herself becoming friendly with the extremely shy youngster. Yet as progress is made, the distracted matriarch and patriarch of the family begin pushing the social worker away, choosing instead to insist all emphasis be placed on speech therapy and squashing the chance for any further improvement. Again, the acting here is superb, with all of the characters making an impression despite the brief running time. The foggy, gray visuals also add to the tone and help emphasize the poor treatment of the child.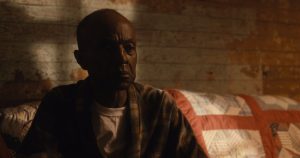 My Nephew Emmett also arrives from the US, with its subject matter reminiscent of the recent feature film, Mudbound. It's a true story set during the 1950s that depicts an African American family living in Money, Mississippi. Mose Wright, the head of the family, is happy to have his nephew come and visit from Chicago. However, when the boy whistles at a white woman during a night out, the household comes under siege from some racist relations of the lady in question. It's difficult to watch as Wright does his best to protect the boy and his family at gunpoint in a no-win situation. This movie distressingly depicts the abysmal actions that took place, and only a short time ago in history. Cinematography is also impressive, with most of it shot in the dark of night yet with everything still clear and visible to the eye.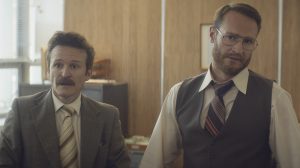 So far, this all sounds pretty heavy for an evening of entertainment. Thankfully, the next clip is The Eleven O'Clock, a comedic short from Australia. It begins with a psychiatrist arriving at his office, where a temp has stepped in for the usual secretary. When a patient shows up with delusions of being a psychiatrist, tension arise as the two begin using similar techniques to treat each other. Of course, they completely confuse the new assistant in the process. This piece about mistaken identity (or is it?) offers plenty of laughs and a good time as viewers begin to question who is going to win the battle and who the real patient is. It's a very entertaining effort overall, even if one must allow that making the characters show some sort of ID early on would have resolved the entire issue. Regardless, it's a welcome break from the heavier material.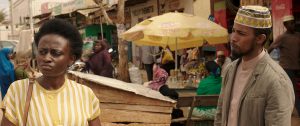 Finally, the Germany/Kenya co-production Watu Wote: All of Us ends the program on a stressful, upsetting but ultimately uplifting high note. Again, it's based on a real incident that occurred in 2015 and is set in Northern Kenya, where the actions of violent jihadist faction Al-Shabaab have caused rising tensions between Muslim and Christian citizens. After the brutal death of her family, a Christian woman harbors deep resentment against all Muslims. During a 31-hour bus trip, the vehicle finds itself stopped by militants. The Muslim passengers do their best to disguise and protect the outsider passenger from being executed. Again, it's extremely tense, powerful to watch and condenses a lot of somber material and an important message brilliantly within a short period of time. It's also the grandest in scope, with impressive vistas of African villages as well as the remote and desolate country roads. If I were to pick an eventual winner from the group, it'd be this short… although I'm often wrong about these things.
In all, this is another strong group of shorts. If you don't mind the less-than-fluffy subject matter (including everything from school shootings, child-welfare neglect, hate crimes and religious intolerance among other weighty stuff), many of the projects will make an impact. In the end, the Oscar Nominated Short Films 2018: Live Action is another grouping of impressive shorts worth checking out.