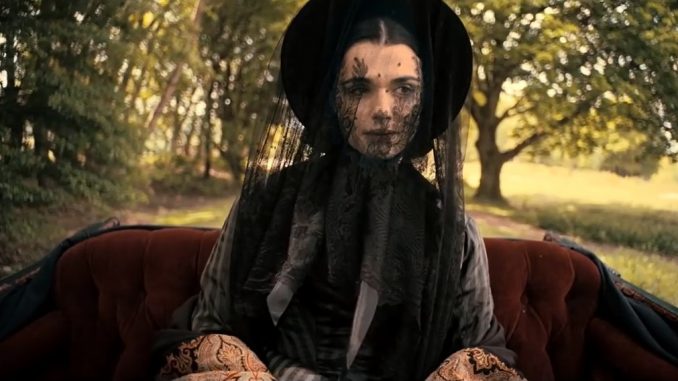 Don't be confused by the title that conjures ideas of a whimsical comedy; based on a well-regarded novel from the early 1950s by Daphne Du Maurier (whose work also inspired features like Rebecca, The Birds and Don't Look Now), My Cousin Rachel is actually a period drama set in Cornwall, England, previously adapted into an Oscar-nominated film starring Richard Burton and Olivia de Havilland. The latest version proves to be solid one as well, buoyed by strong performances.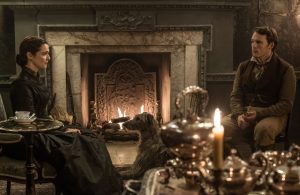 Philip (Sam Claflin) is a young man raised by an older, wealthy cousin on an estate in Cornwall. When the guardian takes ill he leaves for Florence, Italy. Through written correspondence, Philip then learns of his cousin's relationship and marriage to a companion named Rachel (Rachel Weisz). However, his health soon takes a turn for the worse and a note sent before his death throws serious suspicion on the new bride. Philip vows to get to the bottom of his guardian's death and take his vengeance out on Rachel when she arrives in Cornwall, but ends up falling for her instead. Also vying for his attention is Louise Kendall (Holliday Grainger), the daughter of Philip's godfather (Iain Glen).
This is something of a low-key, slow-burn of a movie. There isn't a lot in the way of histrionics here, with most of the performances appropriately reserved. As with many tales set in the early 19th century, the characters and situations presented are very mannered (although there are some much needed instances of humor used to contrast the stuffy behavior, and it comes off as quite amusing). There is also some nice period photography highlighting the estates impressive coastline and farmland.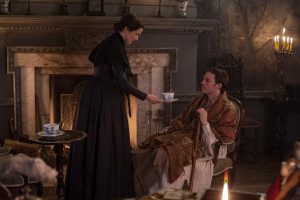 But the real highlight here are the performances. The movie is exceptionally well-acted, with the leads using things as simple as a passing glance to great effect. Claflin is convincing as the impulsive 24-year-old with a temperamental streak, prone to rash decisions and dismissive of advice (both good and bad) from others. It seems if anyone could be taken advantage of, it's this youngster.
And Weisz is excellent as Rachel. The character is polite and pleasant, yet somewhat distant and difficult to get a clear read on. There are plenty of little games and glances that can be read in a number of ways. And perhaps that's what makes the story interesting. Viewers are constantly wondering if some of the behavior is due to societal codes or because of something darker and more sinister.
With a movie featuring a mystery, it's difficult to fully analyze the details without giving too much away. However, the revelation seems appropriate and consistent, delivered in the same low-key manner as the rest of the feature. Elements of My Cousin Rachel will certainly be familiar. Honestly, there's nothing groundbreaking as far as the story and the movie itself isn't a masterpiece. Yet, it is an efficient, remarkably well-performed and impressively mounted adaptation that should be reasonably absorbing to fans of British period dramas.