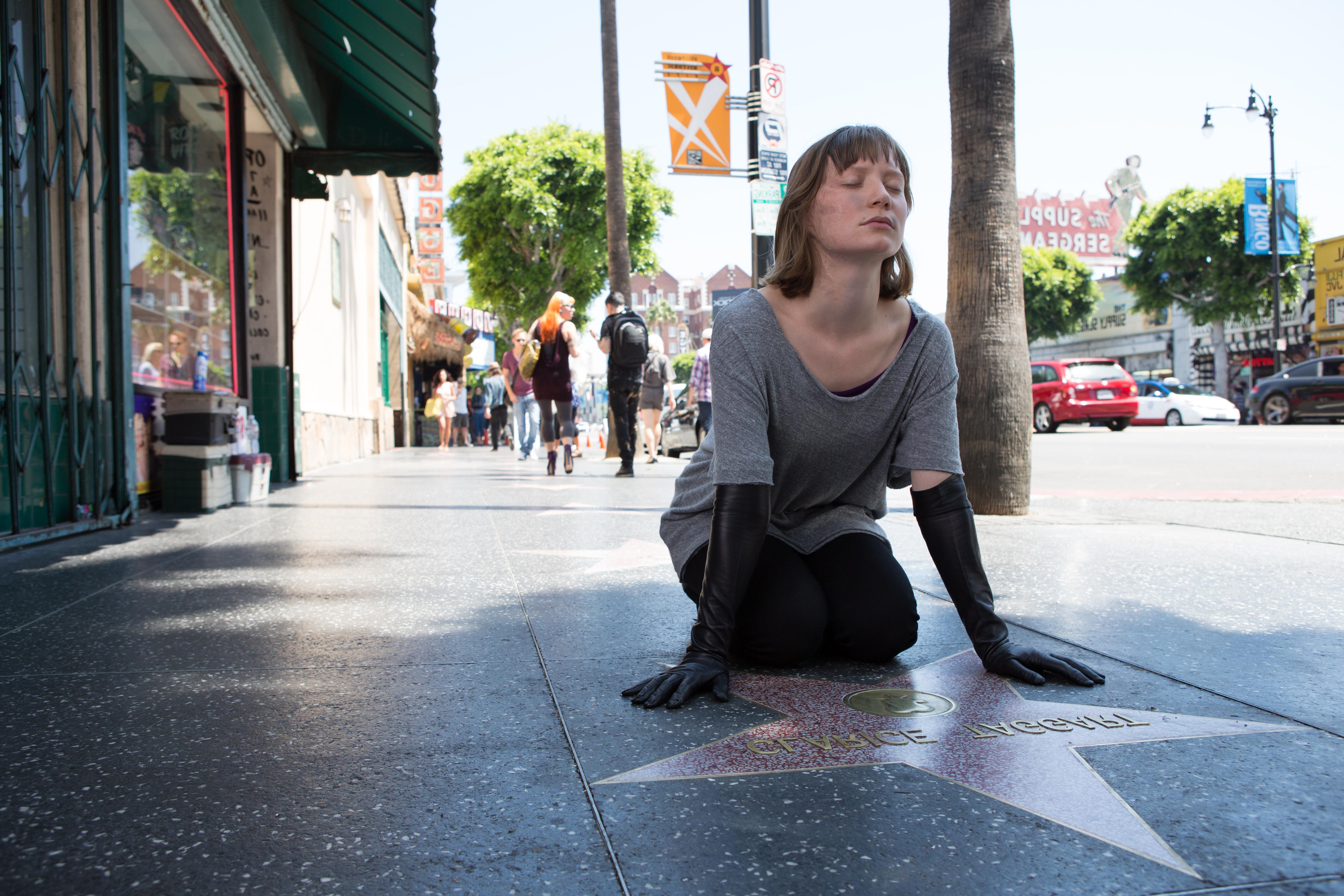 After having been released just about everywhere else in the world last year, the latest work from director David Cronenberg has arrived on US screens. It's a very limited release and may be impossible for most to track down, but is also available via VOD. This is a confounding release strategy, considering that the director's latest film is far more accessible than his previous effort, Cosmopolis (which got wider distribution).
Perhaps it's because Maps to the Stars is a pitch black comedy, with very grim and at times unpleasant elements. Then again, it's a Cronenberg film, so viewers really shouldn't be all that surprised at what they're getting. Set in Hollywood, the plot exposes a group of interconnected show business personalities struggling to maintain their image and status. Tinseltown is depicted as figuratively (and sometimes literally) incestuous and suffocating.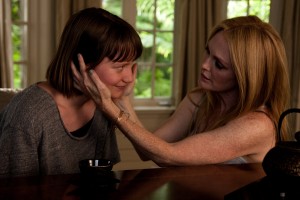 Agatha (Mia Wasikowska) is an unusual, physically scarred young woman who arrives in Hollywood with psychological issues. But she certainly isn't alone, especially after landing a position as an assistant for a vein and egotistical actress (Julianne Moore) desperate to win a new role using any means necessary. Also involved is an author/acting coach/therapist (John Cusack) who has issues of his own with his young son (Evan Bird), a child star battling a serious drug habit. The more secrets that are revealed about the group, the more these individuals try to cover them up. It's a downward spiral leading them all to an even darker place.
These aren't likable people and the movie isn't particularly concerned with redemption, but instead in emphasizing the flaws of the characters and the resulting burnout. Most say and do outrageously nasty things. The majority take advantage of any weakness to boost their own careers and ego.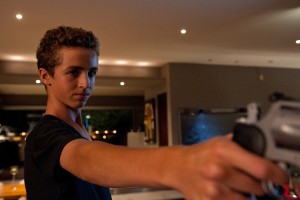 In doing so, it leads to a lot of dark humor (including some brutal violence to boot) for those in the right frame of mind. Just be warned that these moments are so black that some may find some of the actions more shocking than funny. The movie is also photographed in cool colors (interiors are often white or blue), the camera is often locked off, and the script is performed in an icy manner, adding to the pointed unhappiness on display. It might even be too distancing, but the cast's full commitment to their renditions of these deeply flawed characters helps maintain interest.
It all makes for a very detached viewing experience (and results in a few slow sections as a result), but the uncomfortable people and scenarios are all part of the point. Maps to the Stars is a challenging effort that at times is outrageously sardonic. However, it's also completely different from the majority of films out there these days.
It may take you off the road to some places you don't necessarily want to go, but if you're a fan of the director and willing to take a strange journey down a sunny, palm-tree road of inner turmoil and ugliness, then it may be a trip worth taking.