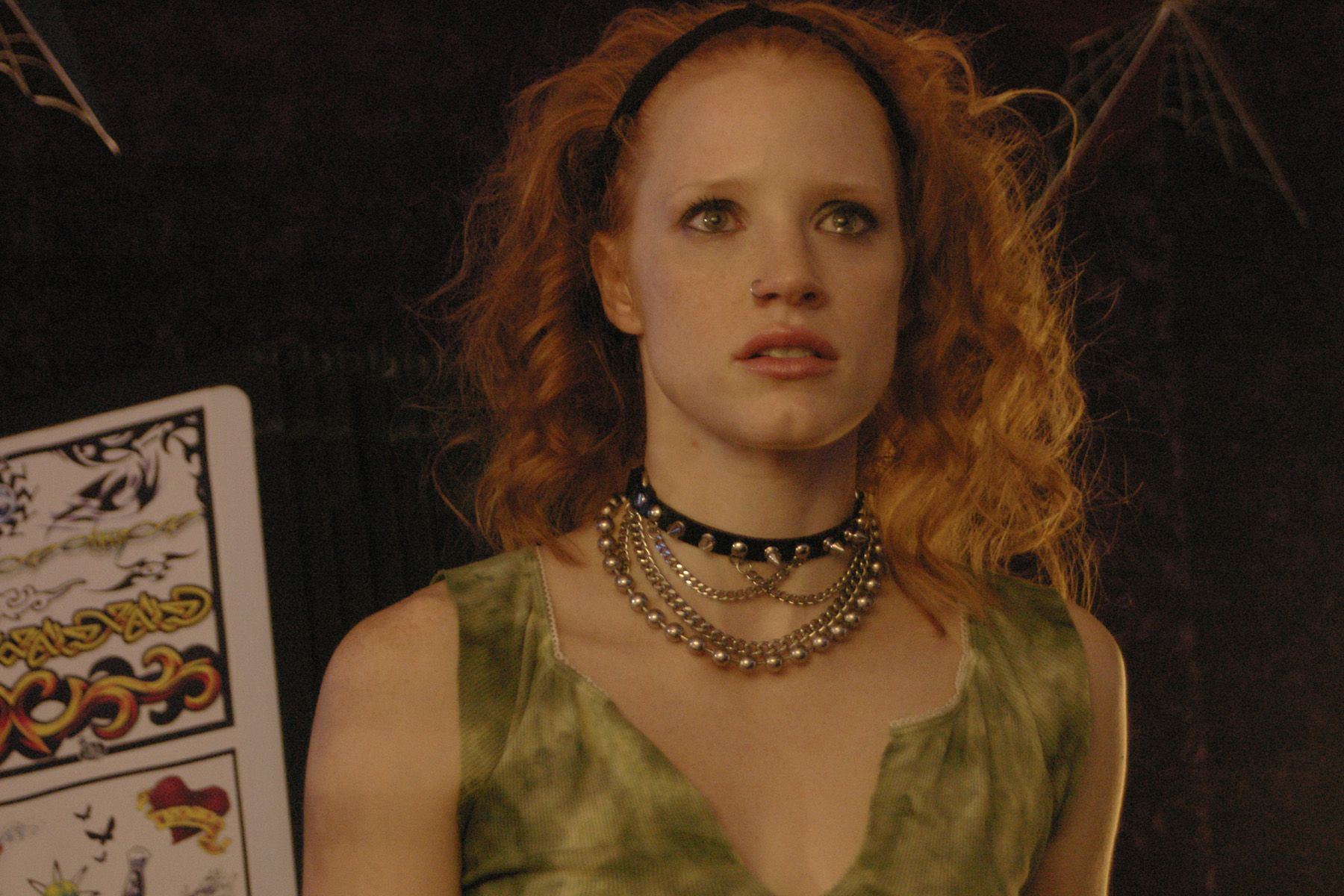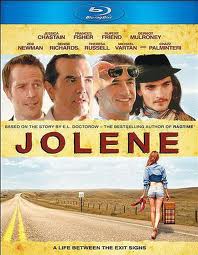 Actor Jessica Chastain has been very busy the last couple of years. During 2011 and 2012 combined we've seen the fire-haired thespian in 10 films, from the surprise hit "The Help" to the upcoming "Let's Kill Bin Laden" thriller "Zero Dark Thirty". She is definitely Hollywood's current "It Girl" and while that title is usually a fleeting designation that leads to obscurity (Gretchen Moll?), Miss Chastain keeps proving time and again that she has the solid chops to stay around for a long time.
The coming of age drama "Jolene" is a perfect example of her leading lady strengths. Originally released in 2008, "Jolene" recently made its way to the DVD shelves; presumably to cash in on Chastain's newly acquired star power. In the film based on a story by E.L. Doctorow (who also wrote the novel "Ragtime"), she plays an orphan over a ten-year span as she tries to find love. It could have easily been called "A Terrible Taste in Men" as Jolene bounces from one bad situation to another.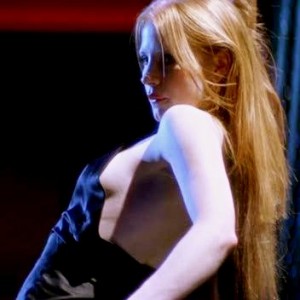 We first meet her at the age of 15 just as she marries young Mickey (Zeb Newman). Jolene has been floating through the foster care system and this is a way out of that torture. The couple moves in with Mickey's Uncle Phil (Dermot Mulroney) who turns out to be a letch. After a few extra-marital sticky fumblings, Jolene moves on to the next one (a tattooed drug dealer) and the next (a Mafioso) and so on.
Each man takes advantage of Jolene but she is never played by Chastain as a total victim. She uses her sexuality to get what she wants at times but ultimately she is looking to be healed by love. Jolene just doesn't have the tools to pick a good apple and keeps biting into rot.
"Jolene" has heavy moments but director Dan Ireland does an admirable job of keeping things light and enjoyable for long stretches. While the supporting cast gives her plenty to work with, the real reason to see this film is Chastain. Over the ten years our story takes to unravel, Chastain ages Jolene so subtly that the transformation is near invisible. She doesn't rely on any gimmicks, making her 15 year old too bubbly so that it contrasts with the 25 year old version. Chastain plays the entire film true and honest. That is her greatest talent. There is not a single lie in her.
Special Features:
Commentary with director Dan Ireland,
Interviews with Jessica Chastain and additional cast members, Bloopers.