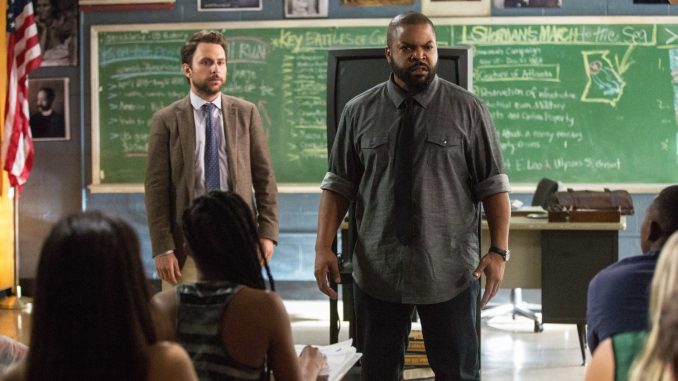 Welcome back! It's time for another look at highlights arriving on Blu-ray and DVD. There are plenty of interesting releases arriving in this edition that may be worth a look. So if you can't make it out to the movies this week, be sure to give one of these titles a try!
Big New Releases!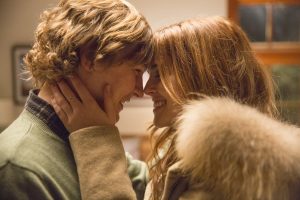 Before I Fall – Based on a young adult novel, this drama/mystery involves a teenager living the perfect life with lots of school chums, a great boyfriend and a bright future. Unfortunately, after a tragic accident, she's forced to relive the same day over and over. The lead uses it to try and determine what happened and learns that things in her life may not have been so perfect after all. Reviews weren't all that bad for this effort. Many suggested that it is a bit schmaltzy and not in the same league as Groundhog Day or Edge of Tomorrow, but the majority did call it a decent effort that would appeal to its target demographic. It stars Zoey Deutch, Halston Sage, Cynthy Wu and Logan Miller.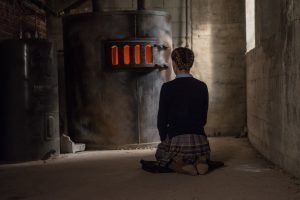 The Blackcoat's Daughter – Two girls at a prep school have a lousy winter holiday when their parents fail to pick them up at the end of the calendar year. Staying alone at the institution, they are terrorized by a strange, supernatural force. In the meantime, another young woman races to get to the school before it's too late. This independent, psychological horror flick earned solid notices. There were a few complaints that the pay-off wasn't quite worth the wait, but far more praised it for maintaining a chilling, slow-burn atmosphere throughout. It features Emma Roberts, Kiernan Shipka, Lauren Holly, Lucy Boynton and James Remar.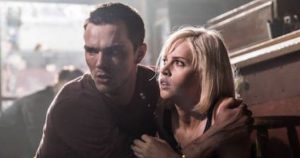 Collide – A young man agrees to pull off a heist for a gangster in order to earn enough money to pay for a medical procedure for his sick girlfriend. When the initial plan fails and the mobster decides to kill them both, he attempts to speed across Europe to save her life. Critics were unimpressed with this UK/Germany/China crime thriller. They stated that the script was repetitive and the dialogue clunky, leaving its leads without any way to engage viewers in the onscreen drama. Oh well, at least it has an impressive cast that includes Nicholas Hoult, Felicity Jones, Anthony Hopkins and Ben Kingsley.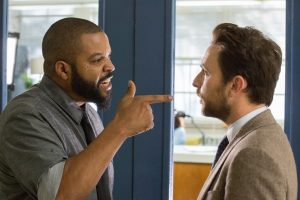 Fist Fight – In this comedy, a meek teacher accidentally gets one of his co-workers fired. Even worse, the fired employee challenges him to an after-school brawl at the end of the school day right in the middle of the playground. The educator does all he can to try and figure a way out, hoping that he doesn't have to come to blows with the other teacher. In the end, the press slammed this one, calling it a strange and totally unfunny effort that wastes the talents of its stars by having them behave in completely irrational ways. Yikes. It features Charlie Day, Ice Cube, Tracey Morgan, Jillian Bell, Dean Norris, Christina Hendricks, Kumail Nanjiani and Dennis Haysbert.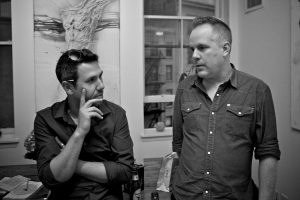 Future Shock! The Story of 2000 AD – This British documentary looks at the creation of one of the country's most famous comic books back in the late 70s… 2000 AD, which introduced the world to writers like Alan Moore and characters like Judge Dredd. Using interviews with various participants and artists, the history of the comic book is chronicled. Reviews were pretty decent for the documentary, although it will certainly be of more interest to those familiar with the series. Some wrote that there was too much in the way of talking heads, but few could fault the research and enjoyed the enthusiast approach.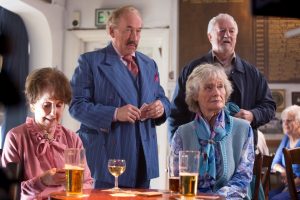 Golden Years – A pair of married seniors lose their pensions in this English comedy. Instead of taking it lying down, they decide to become bank robbers and plot to take their money back from the institutions that stole from them. This feature was described as a light and low-key comedy taking aim at some real and pertinent issues affecting seniors today. However, reviewers weren't impressed with what they saw. They critiqued the film for being too slow-moving and cliched to make any kind of imprint on viewers. The cast includes Bernard Hill, Simon Callow and Alun Armstrong. Just so you know, it's only being made available on DVD at this time.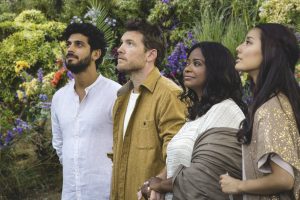 The Shack – After his youngest daughter is kidnapped and assumed dead, a depressed, grieving father loses his faith. It isn't long after this event that he receives a mysterious letter telling him to visit the title location. He travels to the shack and meets a trio of characters who help him process the tragedy. Notices were not very good for this religious film. They wrote that while it may appeal to its target audience, the casual observer would find it slow, sappy, heavy-handed and at times, sermonizing. It features Sam Worthington, Octavia Spencer, Tim McGraw and Radha Mitchell.
Blasts From the Past!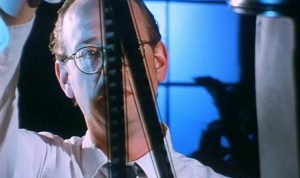 Arrow Video have a couple of eccentric cult oddities arriving on Blu-ray. Evil Ed (1995) is a Swedish effort about a film editor working on a series slasher movies – unfortunately, he finds that the work is beginning to drive him insane. This is a 3-disc Limited Edition that includes a Blu-ray and DVD of 2 different versions of the movie (the theatrical release and a new, extended cut), deleted scenes, bloopers, publicity materials and 3 hour, behind-the-scenes making-of documentary.
Arrow Academy have the well-regarded French mystery, Spotlight on a Murderer (1961). It's about a wealthy member of the aristocracy who decides to die in a secret location in the hopes of annoying his heirs. Unable to find his body, the desperate family begin turning on each other. This Blu-ray release includes a vintage production featurette from 1960 and a look at the career of director Georges Franju (who is also responsible for the famous chiller, Eyes Without a Face).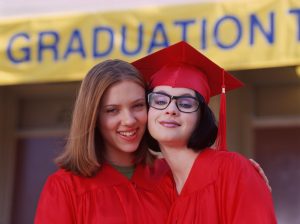 Criterion have a couple of big titles coming to Blu-ray as well. Ghost World (2001) is a great little film based on the comic book by Daniel Clowes. It's about two cynical teens (played by Thora Birch and Scarlett Johansson) coming of age who find their interests beginning to veer in different directions. The movie is full of oddball and amusing characters, including an irritable record collector (essayed by Steve Buscemi). This film has been given a new 4K transfer to Blu-ray, features a director's commentary, deleted scenes, trailers, an extended excerpt from the Bollywood flick Gumnaam (1965) featured prominently in the movie.
The same distributor also has Martin Scorcese's World Cinema Project No. 2. It's a collection of foreign arthouse titles. The famous director has acted as curator and collected the films featured here for Blu-ray release. Included in this set are the movies Insaing (1976), Mysterious Object at Noon (2000), Revenge (1989), Limite (1931), Law of the Border (1966) and Taipei Story (1985). Looks like a great mix of interesting fare from around the world. They've all been restored and remastered and the release also includes interviews and introductions to the films from Scorcese.
Shout! Factory have a couple of musicals on the horizon. Interested parties can pick up the London revival of Kiss Me Kate (1999) on Blu-ray. The distributor also has Rodgers and Hammerstein's Oklahoma! (1999), with this production featuring Hugh Jackman in the lead role.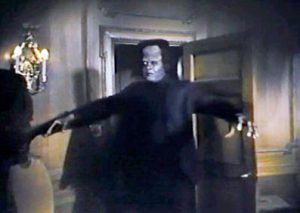 Blackenstein (1973) has never been quite as popular or easy-to-come-by as its 1972 predecessor Blacula, but that's all changing now thanks to Severin. They're putting out a Blu-ray that contains plenty of extras. They include two cuts of the feature (the 78 minute theatrical version and 87 minute video release), as well as interviews with the make-up effects man behind the film and clips with other crew members about the movie's producer, who came to a very strange and sad demise some years later.
Horror House on Highway Five (1985) is a slasher about a killer murdering students in a Richard Nixon mask. Vinegar Syndrome are delivering this low-budget drive-in feature restored from the original 16mm elements as a Blu-ray/DVD combo pack. Extras include a director commentary and featurettes on the production. They also have Hellbent (1988) arriving as a Blu-ray/DVD combo release. This independent horror/comedy from the director of the previous title involves a musician who sells his soul to a sinister music producer to find fame and fortune. Of course, it all comes a price. Besides a new, 2K transfer of the feature from the original camera negative, bonuses include a commentary with the director, making-of featurettes and other bonuses. I've never seen either of these, but imagine they may provide some enjoyment for low-budget horror fans.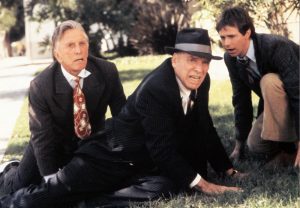 Kino are always good for some interesting Blu-rays. They've got the James Cagney comedy One, Two, Three (1961), as well as the Gregory Peck mystery from Alfred Hitchcock, The Paradine Case (1947). Additionally, Rudolph Valentino fans can now pick up a Blu-ray of the actor starring in The Sheik (1921). But that's not all. They also have Tough Guys (1986), a comedy about two tough ex-gangsters trying to make it in the real world after being released from prison. The leads are played by Burt Lancaster and Kirk Douglas with Dana Carvey in a supporting role.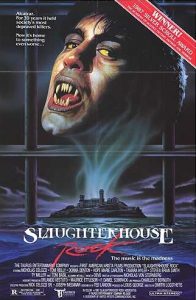 Kino are also putting out a couple of out-of-print 80s slashers on DVD. Hide and Go Shriek (1988) is about a bunch of teens getting offed after deciding to spend the night in a furniture store. Slaughterhouse Rock (1988) involves kids agreeing on pulling the same sort of prank, only at Alcatraz. They are promptly attacked a demon who possesses one of them. This one is notable for its Devo-filled soundtrack and the appearance of Toni Basil as a spirit who tries to help the leads escape. Those looking for some B-movie chuckles may be interested.
Liongate are releasing The Big Kahuna (1999) with Kevin Spacey and Danny DeVito. This will be the first time it has ever been available on Blu-ray. Finally, Film Movements Classics are putting out a high defintion disc of the Oscar-winning Max von Sydow effort, Pelle the Conqueror (1987).
You Know, For Kids!
Here are some releases that may be of interest to kids.
The Blue Racer (1972) (animated shorts)
Sheriff Hoot Kloot (1973) (animated shorts)
Speed Racer: The Complete Series
Transformers: Robots in Disguise Collection: Overloaded & Decepticon Island
On the Tube!
And listed below are the week's TV-themed titles coming your way.
Beauty & the Beast (2012): The Complete Series
The Blue Racer (1972) (animated shorts)
Frontline: Iraq Uncovered (PBS)
Hart to Hart: The Complete Series
The Irish R.M.: Series 1
The Irish R.M.: Series 2
The Irish R.M.: Series 3
NOVA: Holocaust Escape Tunnel (PBS)
The Last Kingdom: Season 2
Major Crimes: Season 5
Queen Sugar: Season 1
Sheriff Hoot Kloot (1973) (animated shorts)
Speed Racer: The Complete Series
Suits: Season 6
Victorian Slum House (PBS)