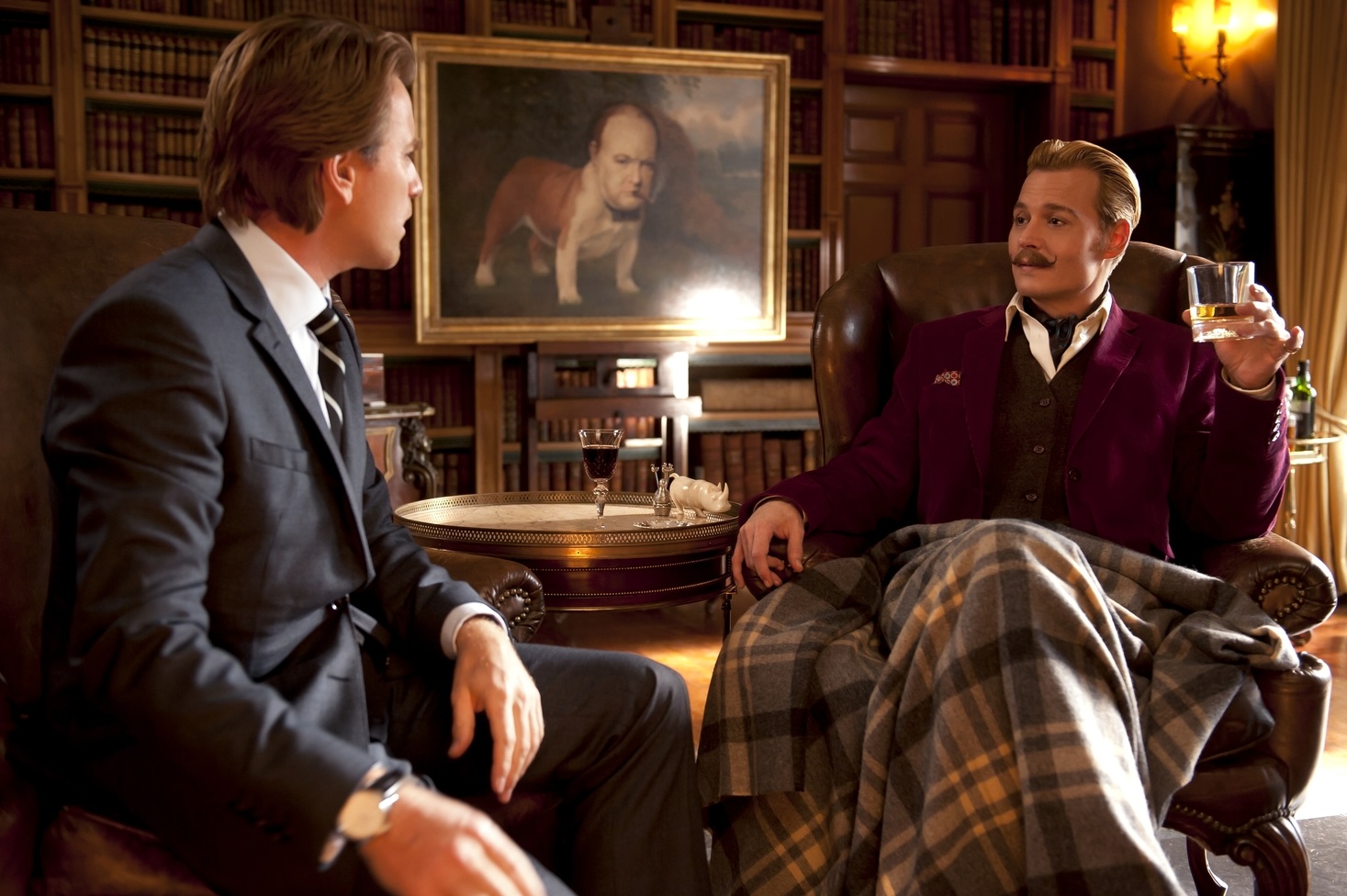 It looks like another busy week with plenty of DVD and Blu-ray options for all renters/purchasers. As always, be sure to click on any links to read more detailed reviews. So if you can't make it out to the movies this week, be sure and give one of these titles a try!
Big New Releases!
Beloved Sisters – This drama from Germany was the country's entrant for last year's Best Foreign language Film. It didn't pick up a nomination, but the period drama did receive decent reviews. The story involves two aristocratic sisters who fall for a young writer, and the unconventional romance that follows. At nearly three hours, it was described as a bit long in the tooth. Despite the butt-numbing length, many felt it featured some strong performances and impressive visuals.
Blackhat – Michael Mann is a well-regarded director famous for titles like Collateral, The Insider and Heat, but his latest big-budget effort flopped at theaters. It tells the tale of Hong Kong and US agents using a computer-genius convict to help them hunt down an international cyber-hacking ring. While there were a few positive notices here and there, critics were generally disappointed as well. Most disliked the shaky camera style and found the story unremarkable. It stars Chris Hemsworth as the hacker, as well as Tang Wei and Voila Davis. To read a full review, click here.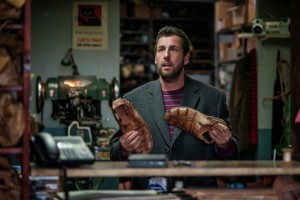 The Cobbler – There was a lot of buzz for this title when it was originally announced. The comic fantasy teams critically acclaimed arthouse director Tom McCarthy (Win Win, The Visitor, The Station Agent) with Adam Sandler as the title character, a man given the magical gift of being able to assume the lives of his customers (and walk a mile in their shoes, presumably). Unfortunately, reaction was extremely poor at festival screenings and it only garnered a limited theatrical release. The reviewers who managed to get a look called it ill-conceived despite the best of intentions. Reportedly, it combines slapstick humor with loftier themes and fails on both fronts. Can't win 'em all, I guess. Still, it features Dan Stevens, Dustin Hoffman, Ellen Barkin, Method Man and Steve Buscemi, so it may be worth a look for the cast alone.
The Drownsman – A group of friends attempt to help one of their pals overcome an irrational childhood fear of water as well as a strange figure she claims to see within it. They soon learn that her concerns may not have been irrational after all. This independent horror film has only played on the festival circuit, so there aren't a lot of reviews available yet – the ones that have popped up called it a mildly effective homage to the works of John Carpenter and Wes Craven.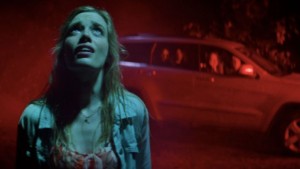 Extraterrestrial – Here's another indie scare-fest, this time featuring aliens who land on the Earth to attack a group of teens partying in a cabin. It garnered terrible notices from the press. A select few found it slickly produced and believed it to be a parody or homage to horror film cliches. However, almost everyone else felt that the real intention was to induce fear and that the film had simply failed audiences miserably in its attempts to terrorize. Now brave viewers can decide for themselves.
An Irish Exorcism – This ultra low-budget horror effort out of the Emerald Isle follows an anthropology student who decides to film a team of exorcists attempting to ferret the evil forces out of a possessed girl. As expected things, don't go as easily for the priests as originally planned. This is another small festival effort that doesn't have many reviews. But the site managed to obtain a copy, so you can read all about it in detail right here.
Just Before I Go – Courteney Cox directed this independent comedy/drama about a man in crisis. Suicidal after a messy divorce, he decides to confront all of the people in his life he feels are responsible for his current situation. Reviews weren't particularly strong for this effort, stating that the film awkwardly jumps between very crude jokes and more serious, heartfelt moments, never quite finding a balance. Seann William Scott and Olivia Thirlby star, with appearances from Rob Riggle, Connie Stevens, David Arquette, Elisha Cuthbert and Clancy Brown.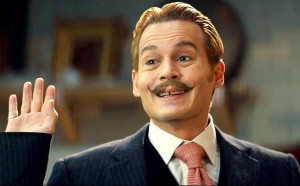 Mortdecai – Another movie that didn't perform well at the box-office was this international comic adventure about a rogue out to find a painting that details the location of a treasure. He must contend with various thugs and criminals who are also after the big prize. Critics were tepid about this trip around the globe. While they admitted that it was occasionally funny, they criticized the characters for being too bizarre and eccentric to be enjoyed. Now viewers can make up their own minds. Johnny Depp, Gwyneth Paltrow, Ewan McGregor, Olivia Munn, Jeff Goldblum and Paul Bettany headline the film.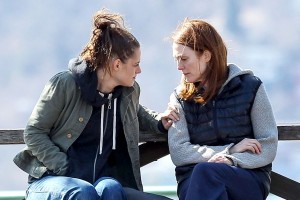 Still Alice – Julianne Moore won an Oscar for her portrayal of a professor who contracts Altzheimer's Disease and struggles as the effects begin to take hold. On the whole, the press liked the film. But they raved about the star's performance, saying her understated work captured the inner turmoil and tragedy of memory loss and dementia. They also wrote that the film didn't resort to sentimentality to make its point. Sounds like an excellent drama, although viewers may have to prepare themselves for the emotionally heavy subject matter. It also features Alec Baldwin, Kristin Stewart and Kate Bosworth.
These Final Hours – This indie arthouse effort is an apocalypse drama about a man trying to reach his girlfriend for an end-of-the-world party on the planet's final day. The movie received mostly positive notices from critics, who called it an interesting and moving take on the concept. They also credited it for taking a very personal view of the apocalypse. It stars Nathan Phillips. And on a side note – if the concept appeals to you, I'd also suggest checking out Last Night (1998), a older film with a nearly identical plot that features Don McKellar, Sandra Oh, Sarah Polley and David Cronenberg.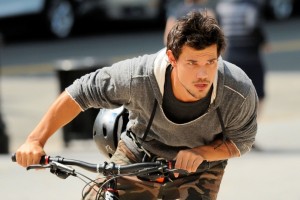 Tracers – Taylor Lautner plays a New York city bike messenger who meets a young woman and joins an underground Parkour outfit in this action/thriller. He is soon ensnared and forced to partake in a dangerous operation that could cost him his life. Reviewers believed that the story was so cornball and the dialogue so poor that they just couldn't recommend it, but they did compliment the movie's impressive fight choreography. Marie Avgeropoulus co-stars.
Two Men in Town – This remake of a 1973 French drama involves man who has just been released from prison and finds himself tormented by the sheriff who put him away. Despite paying his dues for the crime, the officer mounts a campaign to have him locked up all over again. Critics were mixed on the final product, saying they enjoyed the performances and photography but found the script lacked the gripping drama it should have provided. They preferred the original film. Forest Whitaker, Harvey Keitel, Brenda Blethyn, Ellen Burstyn and Luis Guzman headline the picture.
Blasts From the Past!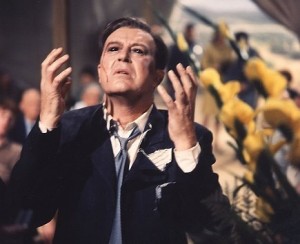 Kino Lorber has some curiosities coming your way on Blu-ray, including a couple of Roger Corman classics starring Ray Milland. In Premature Burial (1962), he plays an artist both obsessed and terrified of being buried alive. X: The Man with the X-Ray Eyes (1963) is a nifty little flick about a scientist who gives himself the power of x-ray vision. However, as soon finds there are plenty of side-effects to this gift as the condition grows stronger and her struggles with being able to see through just about anything. Milland himself has stated numerous times that his role in X was one of his very favorites.
On the action front, The McKenzie Break (1970) takes a well worn concept and gives it a bit of a spin. The WWII story deals with German POWs attempting to make a break from a Scottish prison camp – Brain Keith stars.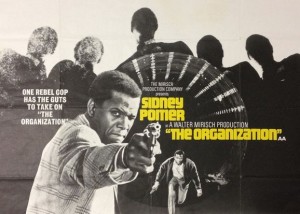 Fans of Sidney Poitier will be happy to see two Blu-rays featuring one of his most memorable roles. They Call Me Mr. Tibbs! (1970) is a spin-off from In the Heat of the Night (1967) with the actor reprising his role as a detective, now stationed in San Francisco. In this story, he investigates the murder of a street preacher. The Organization (1971) is Poitier's final feature as Tibbs, in which he examines and then helps out a group of revolutionaries who steal millions of dollars worth of heroin in order to keep it away from public consumption. As expected, Tibbs learns that there may be sinister elements on his own police force attempting to frame the kids.
Martini Entertainment and Olive Films are delivering Satan's Blade: 30th Anniversary. This long out-of-print 1984 slasher is set at a ski lodge that comes under assault from a resident possessed by an evil spirit. Those with a taste for Friday the 13th-style mayhem will probably want to give it a look.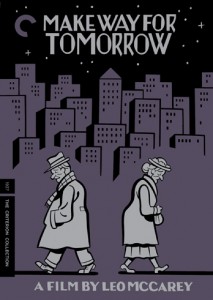 On the classier end of the spectrum, Criterion have a Blu-ray of the Depression-era drama Make Way For Tomorrow (1937). It follows a retired couple who lose their home, only to find their grown up children unable to afford housing both of them in the same location. The pair must separate and spend their days with individual children, but find adapting to the lifestyle difficult. It is a greatly admired movie that is now regarded by many as a masterpiece. The disc contains not only a restoration of the film, but comments from filmmakers and historians on its importance.
Cohen Media Group are distributing the Alfred Hitchcock thriller Jamaica Inn (1939) in a 75th Anniversary edition. It's an early title from the director starring Maureen O"Hara and Charles Laughton that involves a group of crooks causing profitable shipwrecks off of the coasts of the English Cornwall district.
Stay As You Are (1978) is a Spanish/Italian romance involving a love affair between a young woman and an older man. It features Nastassja Kinski and Marcello Mastroianni – Cult Epics are releasing the Blu-ray.
Some readers may not know this, but Trey Parker and Matt Stone of South Park fame have a few independent films under their belt and one of them is arriving on Blu-ray via Universal Studios. Orgazmo (1997) is an R-rated comedy about XXX flicks with Parker in the lead role. He plays a Mormon who finds himself not only becoming a reluctant star of the adult film circuit, but also a part-time superhero. It's incredibly crude, but quite funny and South Park fans will likely get a good helping of laughs out of the effort.
Finally, there are a few movies coming that fall squarely into the pile of B-movie horror/exploitation (featuring ample sex and nudity). The Strange Case of Dr. Jekyll and Miss Osbourne (1981) is a French/German genre movie I've never heard of. Arrow's Blu-ray notes suggest it tells the tale of a dinner party with the mad doctor, at which he begins to attack his guests. At least it has a couple of familiar names in the cast, including Udo Keir and Patrick McGee. Jess Franco is a noted director whose projects fall squarely into the trashy pile as well. Severin are releasing two of his titles this week – Vampyros Lesbos (1971) and She Killed in Ecstasy (1971).
You Know, For Kids!
Here's a listing of what's coming out from the wee folk in your home.
Batman Unlimited: Animal Instincts
Donkey Kong Country: The Complete 1st Season
Reading Rainbow: If You Give a Mouse a Cookie (PBS Kids)
Transformers Rescue Bots: Return of the Heroes
On the Tube!
There's also plenty to choose from on the TV front. There's another season of the hilarious animated series Bob's Burgers (this set includes a very funny "Brony" themed episode), which comes highly recommended.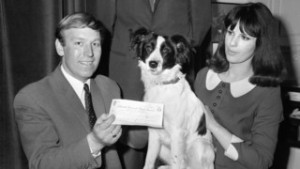 I've also had the pleasure of seeing ESPN's 30 For 30: Soccer Stories. It is a series of documentaries with the sport as a theme, which will enlighten and inform any enthusiast. It includes both heavy hitting exposés on the Hillsborough disaster and Columbian drug cartel Pablo Escobar's foray into team ownership, as well as fun pieces like an episode relaying the story of World Cup hero, "Pickles" the dog (who helped recover a lost trophy).
If you grew up in the era of the original Star Wars, then you no doubt watched Battlestar Galactica. (1978-1979) There's a new pair of releases containing all the episodes of the original series and the extra cheesy Earth-bound follow-up, Galatica 1980 (1980) – where the crew of the spaceship try to integrate with humans on Earth. This includes taking their young to the planet surface and having them play on a little league baseball team.
There are two versions – one is a "remastered" edition featuring the show reframed in a widescreen format. However, I'd recommend picking up The Definitive Collection, which presents the shows in both widescreen and 4:3 (as they were originally shot). Additionally, it includes the TV pilot/theatrical release that started it all, Battlestar Galatica (1978).
Here is a link to Galactica 1980's baseball-centric episode – make sure to wait for the team to play ball. Watch for yourself… and enjoy?
And while you're basking in nostalgia, why not pull out your "Battlestar Galactica Cylon Bubble Machine" and make some big, shiny, bubbly goodness? Further down is an ad for that very product (each sold separately). Finally, viewers can also catch up with the last season of television staple Mister Ed (1958-1966). Of course, of course, in its honor below are the opening/end credits and catchy theme song.
180 Days: Harsville (PBS)
Battlestar Galactica: The Definitive Collection
Battlestar Galactica: The Remastered Collection
Bob's Burgers: Season 4
The Colbys: The Complete Series
Dallas: The Complete Seasons 1 – 3
Donkey Kong Country: The Complete 1st Season
The Best of the Ed Sullivan Show: Unforgettable Performances
ESPN Films: 30 For 30: Soccer Stories Gift Set
The Midnight Special (Compilation featuring various 70s and 80s musical acts)
Mister Ed: The Final Season
Murder in the First: Season 1
Nash Bridges: Season 5
Nikita: The Complete Series
Power: The Complete 1st Season
Rawhide: The Complete Series
Reading Rainbow: If You Give a Mouse a Cookie (PBS Kids)
Revolution: The Complete Series
Southland: The Complete Series Boxset
Supercar: The Complete Series
Unforgettable: Season 3
Walker, Texas Ranger: The Complete Collection
The Wild Wild West: The Complete Series