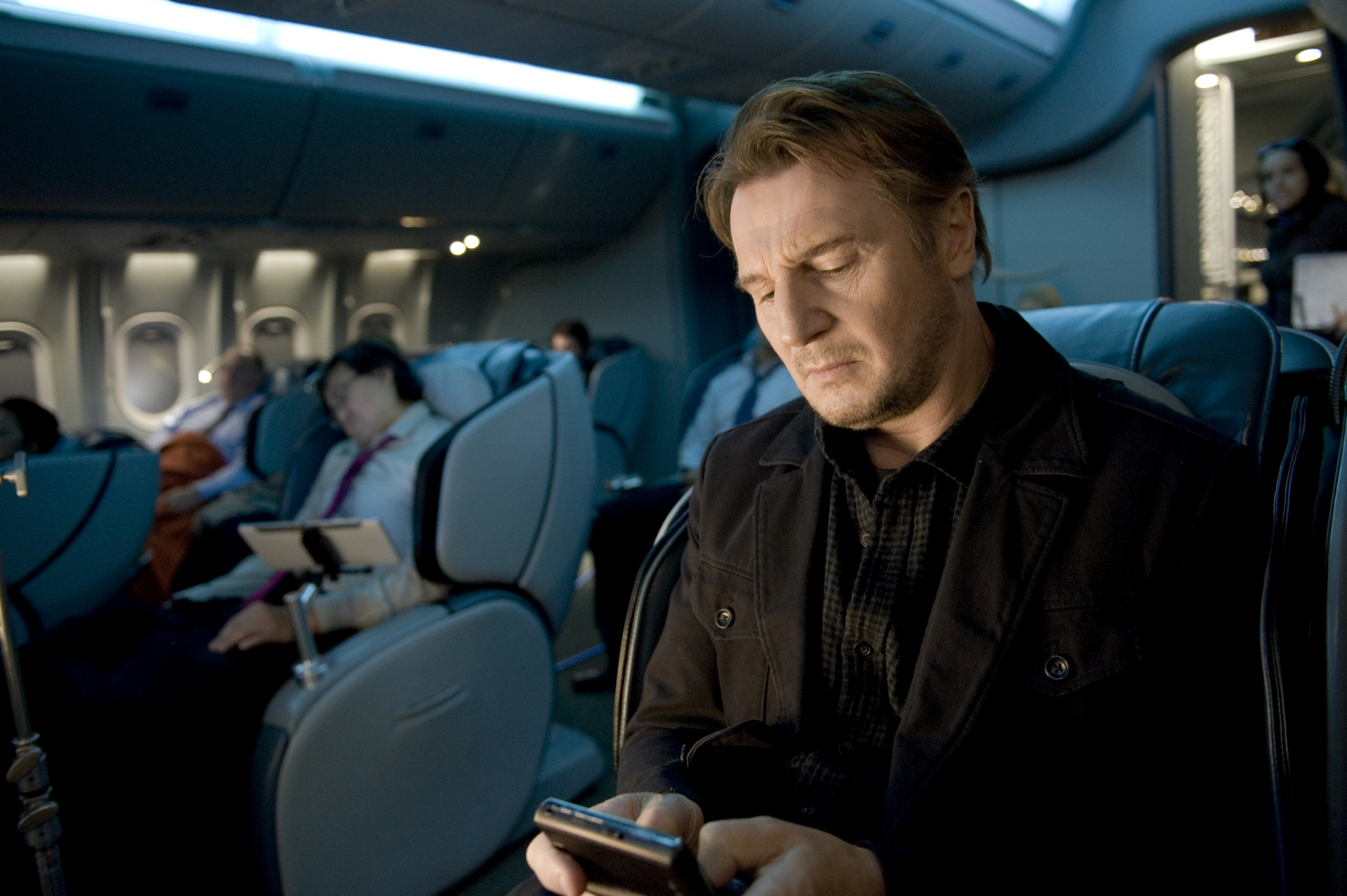 It's another busy week for new movies on DVD and Blu-ray and as usual, we've got the highlights. One thing's for sure, those interested in documentaries will have plenty to choose from. Of course, there are also some big cable series arriving and a couple of noteworthy Hollywood efforts too. Be sure to click on the links provided to read more detailed reviews. So if you can't make it out to the movies this week, be sure to check out one of these releases!
Big New Releases!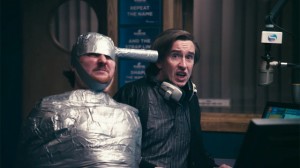 Alan Partridge – Brits may already be familiar with this character created by actor Steve Coogan (Philomena) many moons ago. The movie serves as a parody of news personalities. Partridge is the host of a radio show who attempts to get a co-worker fired and save his own job after a management change. However, the co-worker ends up taking the entire station hostage and the lead is forced to negotiate a way out of the situation. Critics gave high marks to the comedy, calling it sharp and witty. They also suggested that viewers unfamiliar with the character shouldn't have any problem enjoying the film on its own merits.
Bushido Man: Seven Deadly Battles – There aren't any reviews online for this Japanese period martial arts action flick. The plot follows a man who returns home from a pilgrimage to fight the country's most legendary fighters. To know and understand his enemies, he must eat their favorite dishes. Expect a lot of tasty food and even more elaborately choreographed battle scenes. Mitsuki Koga stars as the soon to be very tired and very full fighter.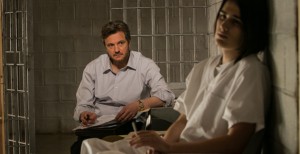 Devil's Knot – This biopic dramatizes the true story of the West Memphis Three (previously examined in the Paradise Lost documentary series). It involves three teenagers convicted of child murders. Police claimed the crime was part of a Devil worshipping ritual, until further investigation and new forensic evidence suggested that the trio may have been innocent. Colin Firth, Reese Witherspoon and Amy Ryan headline the cast. Unfortunately, the movie met with negative reviews. The press said that while it was well acted, the adaptation didn't come across in nearly as engaging or tense a manner as the documentaries. Now viewers can decide for themselves.
Haunt – This horror film tells the tale of an introverted teen who moves with his family into a new home and begins to suspect that it may be haunted. Harrison Gilbertson, Liana Liberato, Jacki Weaver and Ione Skye star. The independent flick got a limited release earlier in the year but didn't scare up much interest. A few critics appreciated the attempt at atmosphere over graphic violence. However, majority didn't care for it, claiming that the mood didn't compensate for its predictability and general lack of jumps.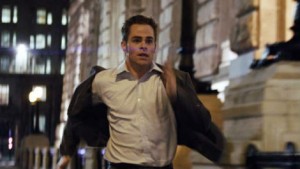 Jack Ryan: Shadow Recruit – Tom Clancy fans will be happy to see this reboot of the author's most famous literary character. In this action-thriller, our analyst hero is recruited by the CIA and placed undercover on a mission to stop a nefarious Russian businessman from collapsing the US economy. Reviews were split down the middle – some found it an agreeably goofy flick featuring a couple of decent action scenes, while others described it as hackneyed and corny. Truthfully, it's the kind of movie that may play better on TV than the big screen. Chris Pine, Keira Knightley, Kevin Costner and Kenneth Branagh star. Read the site's original review here.
The Missing Picture – The filmmaker behind this unique efforts narrates his own experiences in Cambodia living under the Khmer Rouge. His harrowing tale is recreated using claymation figurines as well as archival footage. It received universal acclaim from the press, who described it as a moving and poetic effort made all the more powerful by its first hand accounts. The movie was also nominated for a Best Foreign Language Film Oscar at the 2014 Academy Awards.
Non-Stop – This hit film from February features an alcoholic air marshal who boards a plane and receives a mysterious message stating that a passenger will die every 20 minutes unless a ransom demand is met. It features Liam Neeson, Julianne Moore, Michelle Dockery, Lupita Nyong'o and Anson Mount. The movie received more recommendations than it did pans. While most critics wrote that the plot defied all logic, many felt that the excellent work of the cast and high energy level made it a fun B-movie thriller. Interested parties can read a full length review of the film here.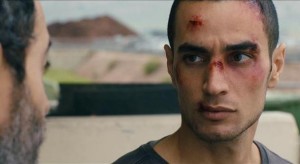 Omar – This Palestinian effort received a lot of praise during its limited release in theaters. It follows a baker who is arrested by Israeli soldiers and forced to become an informant against his Palestinian friends. The story takes numerous twists and turns as audiences attempt to understand whether the lead is manipulating his Israeli handler or setting up his allies. Reviews were extremely strong for this foreign thriller, calling it tense, unpredictable and thought provoking.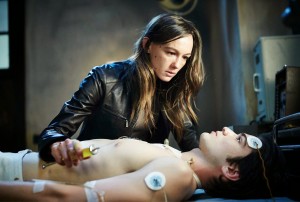 Patrick: Evil Awakens – Here's a remake that received surprisingly positive reactions. This low budget remake of the creepy, cult 1978 Ozploitation horror flick follows a comatose patient at an Australian psychiatric clinic who possesses the power of telekinesis. Despite being confined to a bed, he causes a great deal of trouble for his doctors and nurses. The movie received praise for the strong performances, effective black humor and moody atmosphere. Charles Dance, Rachel Griffiths and Sharni Vinson lead the cast.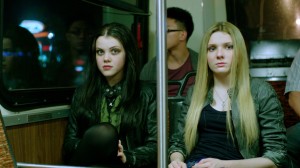 Perfect Sisters – There's yet another movie that uses a true crime as its story inspiration. The plot of this thriller follows an alcoholic mother who accidentally drowns in her bathtub. Events take an even more horrific turn when rumors suggest that the woman's two teenage daughters are responsible for plotting the death. This independent effort was poorly regarded by critics. They wrote that in spite of the involvement of some strong performers, the film's approach lacked insight and was dramatically clunky. It stars Abigail Breslin, Georgie Henley, James Russo and Mia Sorvino.
The Short Game – The subject of this documentary is certainly unusual – a tournament that pits the world's best seven-year-old golfers against each other. Over the course of the competition, 9 contestants are interviewed and studied as they vie to become the next Tiger Woods. Reviewers generally enjoyed the film. They called it a bit simple and cutesy, but suggested that the kids and their aspirations made for interesting drama.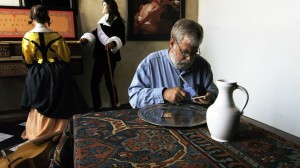 Tim's Vermeer – Documentary enthusiasts will be very excited about this interesting effort directed by Teller (from the magician team of Penn & Teller) received a great deal of praise from reviewers during its limited theatrical release. It follows an inventor who passionately studies the techniques of famed 17th century Dutch artist Johannes Vermeer and attempts to replicate one of his paintings. Reportedly, the film takes numerous interesting turns as his work progresses. Teller cohort Penn Jillette narrates the feature.
Visitors – This documentary is the latest from filmmaker Godfrey Reggio (Koyaanisqatsi and Naqoyqatsi), whose emphasis tends to be on simply creating beautiful images of people and landscapes. Like his other efforts, the intention isn't to tell a story, but to contrast nature and the negative impact of the modern world upon it. This film received more positive comments than negative. Reportedly, it features some incredible black and white photography, although there were many who also found it overly arty, ponderous and impenetrable.
Blasts From the Past!
It's a slow week for classic releases. The only notable Blu-ray reissues include the Warner Brothers Archive Collection release of Kismet, a 1955 Broadway musical adaptation. This lavishly produced production follows a poor Arabian beggar-poet who sees a reversal of fortune after accidentally encountering various personalities.
Warner Bros. is also bringing the 1984 Clint Eastwood crime thriller Tightrope to Blu-ray. The plot involves a detective who must investigate a disturbing series of sex crimes. He soon finds himself being implicated in the illegal acts he's investigating. The film also stars Genevieve Bujold and Dan Hedaya.
Neither is a personal favorite, but fans of these films will be happy to finally have the chance to own them on Blu-ray.
You Know, For Kids!
It looks as if there are a handful of options for children, including a new Wiggles compilation.
Dinosaur Train: Adventure Camp (PBS Kids)
Transformers Animated: The Complete Series
The Wiggles: Hot Potato – The Best of the Wiggles
Wild Kratts: Tiny Trouble (PBS Kids)
On the Tube!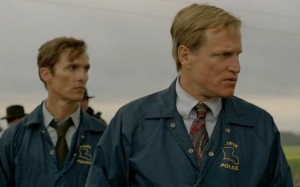 The most notable release this week is the hugely popular and critically acclaimed HBO series True Detective, starring Matthew McConaughey, Woody Harrelson and Michelle Monaghan. They plot involves a pair of detectives as they track down a serial killer in Louisiana over 17 years. It was a hit immediately upon airing (averaging more than 11 million viewers per episode) and has received accolades from the press for being moody and wrought with tension. Sounds like one to check out.
Alaska State Troopers: Season 7 (National Geographic)
Banner 4th of July (Hallmark TV movie)
Brazil With Michael Palin (BBC)
The Chisholms: The Complete Series
Dr. Who: Series 3 – Part 1
ESPN Films – 30 for 30 – They Want What They Want
Klondike (miniseries)
Ray Donovan: Season 1
Resurrection: Season 1
Rizzoli & Isles: Season 4
Secrets of the Dead: Lost Gardens of Babylon
True Detective