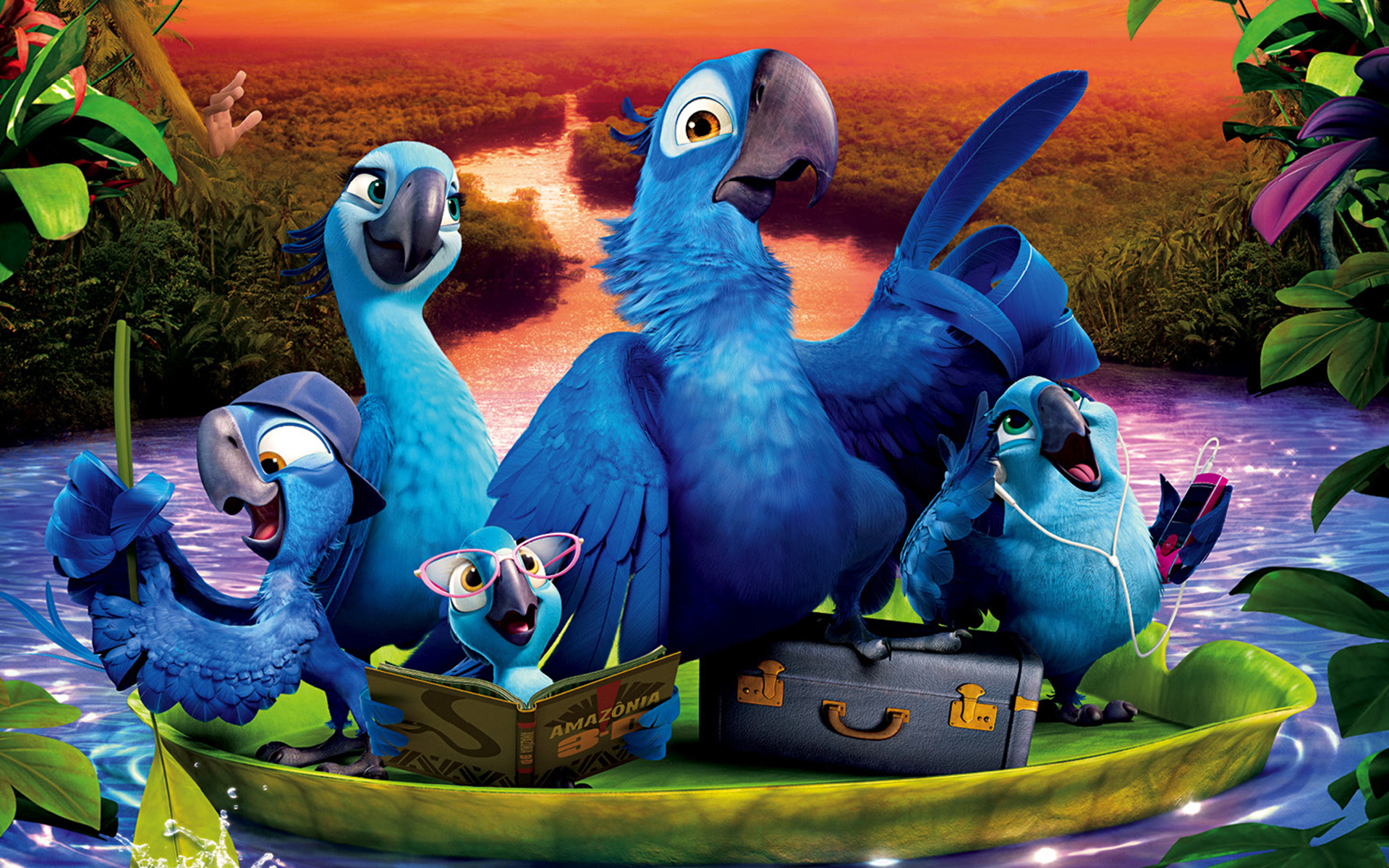 It's that time of the week again when we provide highlights of Tuesday's DVD and Blu-ray releases. As always, click on the links provided to read more detailed reviews. So if you can't make it out to the movies this week, be sure and give one of these efforts a try!
Big New Releases!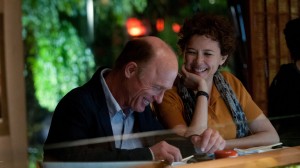 The Face of Love – This independent drama/romance/comedy follows a widow who meets and falls for a man with an uncanny resemblance to her late husband. This unusual premise met with more negative reviews than positive ones upon its limited release. While all seemed to find the work of the cast very strong, they felt it resembled more of a soap opera than drama and called out the script for being too sappy, undermining the interesting concept. Annette Bening and Ed Harris star, along with Robin Williams and Amy Brenneman.
A Night in Old Mexico – Here's a road trip drama about a gruff grandfather who decides to hop in his car and hit the road for Mexico. Joining him is his estranged grandson, hoping to form a bond with the cantankerous old man. Robert Duvall and Jeremy Irvine headline as the two familial relations. The movie didn't impress the critics – while they all gave star Duvall high marks, many felt that the story was a little too formulaic and clichéd to be truly effective.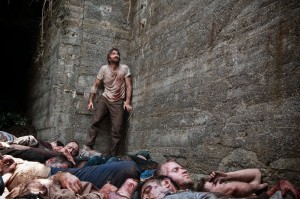 Open Grave – A man with amnesia wakes up in a pit surrounded by bodies and has to figure out why in this horror flick – sounds like The Hangover with a terrifying makeover. Sharlto Copley plays the lead and Thomas Kretschmann appears as a mysterious stranger who discovers him. Unfortunately, while it sounds like a fantastic premise, the majority of reviewers panned it. They suggested that while it starts off interestingly enough in the first half hour, it eventually loses its way with a weak and unsatisfying pay off.
Rio 2 – The highest profile release of the week is this animated sequel that follows a macaw named Blu and his family as they travel from the city to the wild Amazon rainforest. This movie split critics – they called it colorful and felt that it featured some catchy tunes, but suggested that it was geared more towards very young children. Reportedly, adults will find it bland and forgettable. Now viewers can make up their own minds. The voice cast includes Jesse Eisenberg, Anne Hathaway, will.i.am, Jamie Foxx, George Lopez, Tracy Morgan and Jemaine Clement.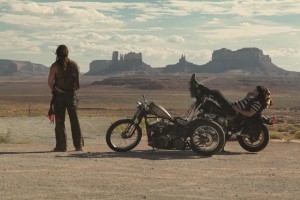 Road to Paloma – This drama/suspense flick from WWE Studios (a subsidiary of the wrestling corporation) tells the tale of a Native American fugitive who finds himself on the run after avenging the death of his mother. Star Jason Momoa not only directed the movie, but co-wrote it as well. It also features Lisa Bonet and Lance Henriksen. There aren't a lot of reviews in print, but the few that it received were complimentary. Some called it an effective B-movie inspired by the like of Easy Rider, featuring solid performances from its cast.
SX_Tape – Not to be confused with the week's cinema release Sex Tape, this low budget horror effort involves an art student and her filmmaker boyfriend. They break into a condemned hospital and find themselves under attack by supernatural forces – thank goodness he's got a videocamera with him to capture the entire event! The most gruesome thing about this indie effort were the awful notices from critics. They called it a terrible, slow-moving and repetitive found footage loser featuring dim-witted and grating characters. Yikes!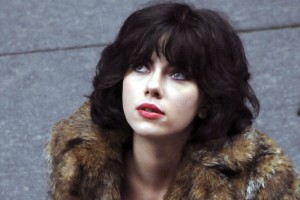 Under the Skin – One of the most unusual films of the week (and the year in general), this existential, minimalist sci-fi production follows an alien on Earth. At first, she attempts to lure men for harvesting purposes before becoming fascinated by humankind and attempting to integrate into the world. Reviews were positive for this art flick – while they suggested that it was not for everyone and required a lot of work on the part of the view to discern meaning, they praised the work of actress Scarlett Johansson in the lead role. Read the site's full length review here.
Wrinkles – This Spanish animated film was made a couple of years ago but is finally getting an English language release. It's an extremely well-received hand-animated film about seniors rebelling in a retirement home. The press raved about it, calling the movie a beautifully animated and funny effort that deals with series issues like Alzheimer's disease without succumbing to ham-fisted sentiment. This version features voice work from Martin Sheen and Matthew Modine. Information hasn't been provided yet as to whether the original Spanish language track and subtitles will be included on this release.
Blasts From the Past!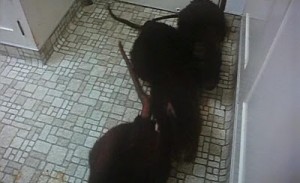 Horror fans once again will get some cult oddities from Shout! Factory's Scream line and Criterion. This week features two early 80's Canadian horror features. The long out-of-print Deadly Eyes (1982) tells the story of gargantuan rats rising from the sewers and attacking Torontonians. It's not a good movie, but it is a funny one. Producers famously used Dachshunds and attempted to pass them off as giant rats. Reports from the set have suggested that actors and extras alike complained that the animal stand-ins were treated far better than the human cast. The Blu-ray from Scream features new interviews with the cast and crew as well as some TV commercials for the film.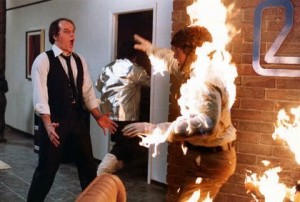 Scanners (1981) is perhaps a better known title from the same period. This David Cronenberg movie follows the subjects of a government program who possess incredible psychic powers… enough to cause physical harm. A misfit with these gifts must stop a violent scanner on a killing spree. The film is particularly memorable for an attention grabbing and graphic exploding head effect gag in its opening twenty minutes. Criterion gives this oddball effort the full treatment that includes a new high resolution transfer, a recently completed documentary and interviews with the participants. Even more remarkable is the bonus inclusion of Stereo (1969), the first feature ever made by the director. If you enjoy Cronenberg's work, it's a must own.
Those with a taste more towards arthouse cinema can also pick up Pickpocket (1959) from Criterion. Directed by Robert Bresson (Diary of a Country Priest, The Trial of Joan of Arc), this French film depicts the life of a thief and his peculiar stealing addition. As expected, it also comes with a wealth of extras.
Olive is also releasing a couple of classics to Blu-ray, including the 1943 Best Picture nominee Armored Attack! (aka The North Star), which involves a Ukrainian village fending of a Nazi invasion. It includes two cuts of the film, including the significantly longer "North Star" version. Additionally, the company is offering up a Blu-ray of the Ingrid Bergman thriller Arch of Triumph (1948).
Finally, Shout! Factory is also releasing a double feature Blu-ray that includes the 1973 prison flick I Escaped from Devil's Island along with the 1982 British hostage thriller The Final Option. It's a weird pairing. Still, both are titles that have been hard to come by for several years so it's great to see them making their Blu-ray debuts.
You Know, For Kids!
Here's what's coming your way for the little tykes!
Barney: A Super-Dee Duper Day
Caillou: Fun & Games with Caillou
Lego: Legends of Chima: Season 1, Part 2
Peep & Big Wide World: Peep Discovers
Rio 2
On the Tube!
And finally there are a few options for TV fans, including the animated spin off of the 2009 effort Black Dynamite – a hilarious comedy that pays homage to black exploitation movies of the 70's. Just because, here's the trailer from the original film.
Black Dynamite: Season 1
Case Histories Set 2
A Day Late and a Dollar Short (TV movie)
Debbie Macomber's Cedar Cove: Season 1 (Hallmark)
Hell on Wheels: Season 3
How the West Was Won: Season 2
Orphan Black: Season 2