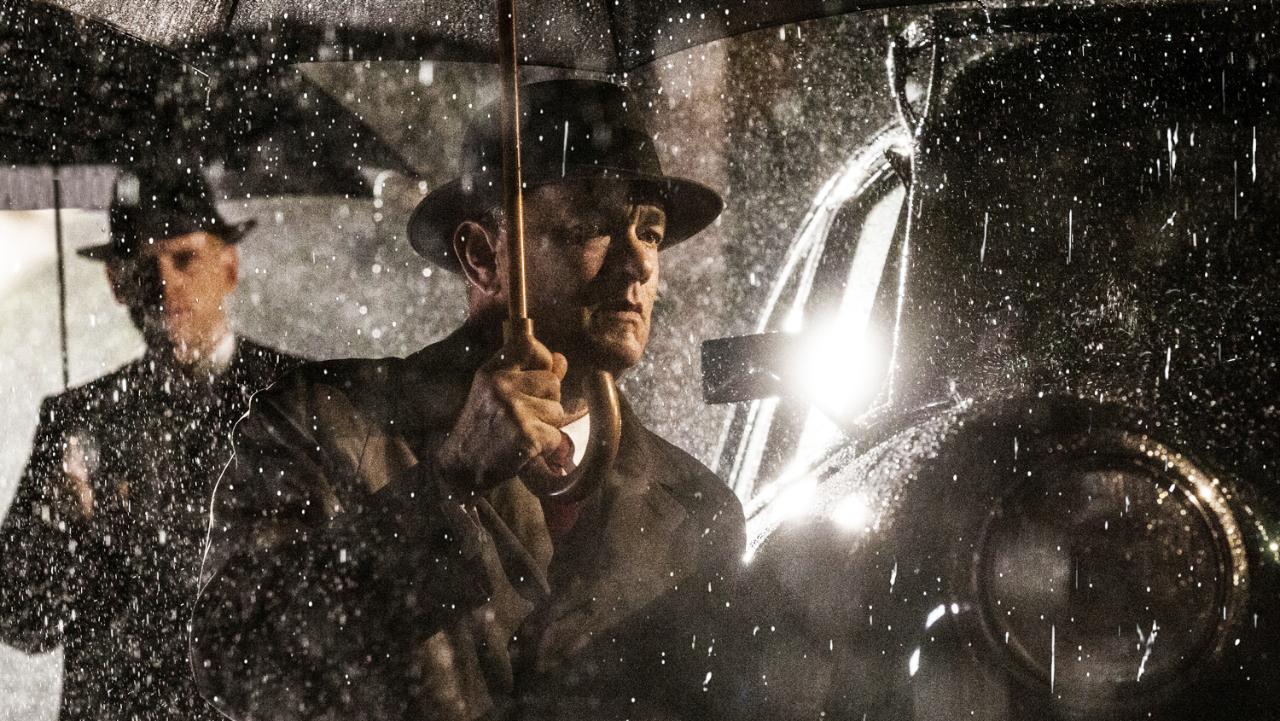 Wow, its an incredibly busy week for new releases on DVD. There are so many that it's impossible not to find something of interest. Just remember, click on any links you see to read full-length reviews. So if you can't make it out to the movies this week, be sure to give one of these titles a try!
Big New Releases!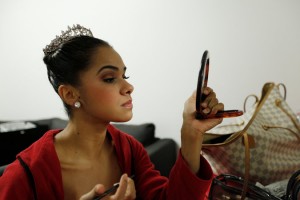 A Ballerina's Tale – This documentary tells the story of Misty Copeland, the first African-American ballerina to be named principal dancer at the American Ballet Theater. It depicts the highs, lows and numerous obstacles that she overcame to land the position. Notices were quite good for the film. While a few felt it went perhaps a bit over-the-top in idolizing its subject, many felt that this was an interesting, enlightening and inspirational story. Documentary and dance enthusiasts will want to check it out.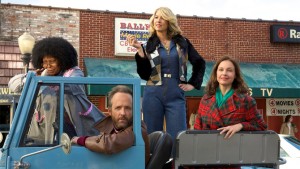 Big Stone Gap – Based on a popular novel, this independent rom-com set in a small town full of eccentrics follows a woman who discovers a shocking family secret while trying to put on a theater project. Reviews were tepid, suggesting it suffers from pedestrian direction and an increasingly preposterous plot. Now viewers can make up their own minds. It does boast an impressive cast that includes Ashley Judd, Patrick Wilson, Whoopi Goldberg, Jenna Elfman, Anthony LaPaglia and Jane Krakowski.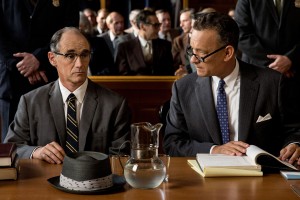 Bridge of Spies – Steven Spielberg's latest Cold War drama is based on the true story of an American attorney who defended a Russian spy and attempted to negotiate the release of a US agent from behind the Iron Curtain. Critics enjoyed the film – while most didn't feel it ranked among the best of the director's efforts, they still called it an impressively mounted production featuring a standout performance from Oscar nominee Mark Rylance. The movie stars Tom Hanks, Amy Ryan and Alan Alda.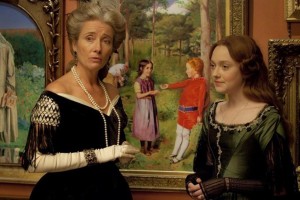 Effie Gray – This Victorian period tale is also based on real events. The title character is a teenager who marries a noted art critic but finds her new husband icy and the marriage a sham. She falls for another man and seek out a means of separation, unheard of at this period in history. Reaction to the film was split – all admired the cast, but many found the story slow-moving and lacking in drama. The cast includes Dakota Fanning, Greg Wise, Tom Sturridge and Emma Thompson.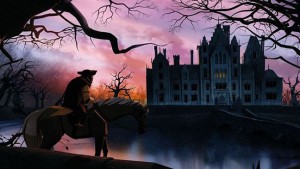 Extraordinary Tales – Here's an interesting animated project that adapts five Edgar Allen Poe stories (including The Tell-Tale Heart and The Fall of the House of Usher) using varied visual styles. Overall, the press responded favorably to the experiment. They stated that it was an uneven effort that could have benefited from an extra segment (the movie runs 70 minutes), but remarked that the elements that worked were impressive. The voice talent features Christopher Lee, Bela Lugosi, Roger Corman, Guillermo del Toro and Julian Sands.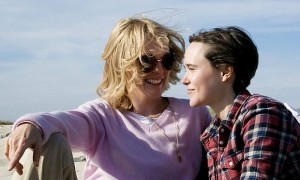 Freeheld – This drama about a same-sex common law couple garnered a lot of awards buzz although it didn't end up materializing into any Oscar nods. It follows a woman dying of cancer who fights to have her estate left to her significant other. Reaction to the final product was mixed. All felt that the issues were important and that the lead performances were strong, but that the plotting and execution felt like a TV movie-of-the-week production. Julianne Moore, Ellen Page, Steve Carell, Michael Shannon and Josh Charles headline the film.
Hellions – A pregnant teen at a remote farmhouse has a lousy Halloween when she finds herself under attack by mysterious "trick or treaters" in this independent horror feature. Apparently, the little monsters seem quite interested in her unborn child. Critics didn't care for the movie, suggesting that it started off strongly, but eventually became repetitive and lost its focus. Horror fans may feel differently. The cast includes Chloe Rose and Robert Patrick.
How to Win at Checkers (Every Time) – After their parents pass away, an 11-year old boy attempts to stop his older brother from being drafted into the army. It results in unexpected consequences for the family. Reviews were very good for this foreign-language effort from Thailand, commending the young cast for their performances and the film itself for its heartfelt and memorable finale. The siblings are played by Ingkarat Damrongsakkul and Thira Chutikul.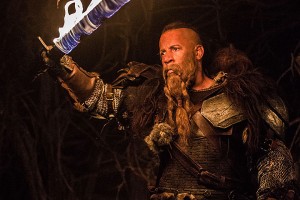 The Last Witch Hunter – Vin Diesel plays an immortal tasked with fighting nasty supernatural sorceresses in this action picture. When his arch enemy is resurrected and mounts a plot to take over the world, the slayer prepares for his greatest battle. The majority of notices for the film were very poor, calling the story flimsy and the effects work uneven, resulting in a leaden adventure. While it was intended to be the first in a series, the box office take was poor and a follow-up appears unlikely. The cast also includes Elijah Wood and Michael Caine. To read the site's review of the movie, just click here.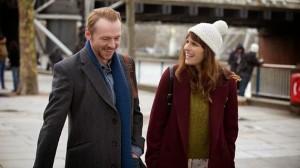 Man Up – In this independent romantic comedy, a man approaches a woman and mistakenly assumes that she is his blind date. The woman is intrigued and assumes the role. As the date progresses and things begin going well, she must decide whether or not to tell the truth and inform him of who she really is. Reviewers were very positive about what they saw. Although they felt the ending wrapped things up a little too neatly, they found the cast and their interactions funny and charming. It stars Lake Bell, Simon Pegg and Olivia Williams.
Monkey Up – Like Air Bud? Or MVP: Most Valuable Primate? Well, the forces behind those titles have come up with a new family film debuting on DVD. The plot involves a Capuchin monkey who wants to be a movie star and sets about making his dreams come true. There are no reviews yet for this one, so you'll have to have to roll the dice and take what you get. It features John Ratzenberger in a supporting role.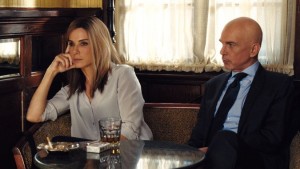 Our Brand Is Crisis – Based upon a well regarded 2005 documentary revolving around an election in South America, this dark comedy provides a fictional take on the material. It follows a nasty political consultant out to win the election for her client by any means necessary. The critics were more negative than positive on this effort. They said that while it had an amusing moment or two, the end result wasn't as biting as it could have been and believed that the ending hit some false notes. The cast includes Sandra Bullock, Billy Bob Thornton, Anthony Mackie and Joaquim de Almeida. Read more about it here.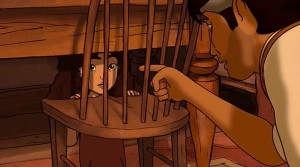 The Prophet – This animated effort loosely adapts the poetry of Kahlil Gibran. The segments are based around a framework about an exiled artist under arrest who befriends a young village girl. There were a few more picks than pans for this effort. It appears that reviewers were more impressed with the imagery than with the story. While they all found it pretty to watch, they critiqued the plotting for being too slowly paced and the characters for appearing too broad. The voice talent includes Liam Neeson, Salma Hayek, Quvenzhane Wallis, John Krasinski, Alfred Molina and Frank Langella.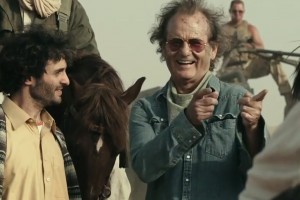 Rock the Kasbah – A rock band manager desperate for cash brings his artist to Afghanistan in this comedy from director Barry Levinson (Rain Man, Wag the Dog). Once there, he attempts to help a young girl from a remote village compete on a national talent show. The press called this project a misfire and suggested that the tone veered drastically from act to act. They also felt that the screenplay left its talented cast little to work with. Bill Murray, Leem Lubany, Kate Hudson, Scott Caan, Bruce Willis, Zooey Deschanel and Danny McBride are all featured. To read a full-length review, click here.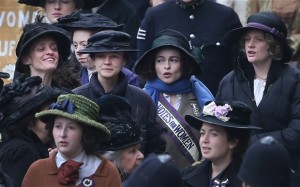 Suffragette – Based on the true story, this drama details the pains and sacrifices made by the first women of the Suffragette movement in England during the early 1900s. It's told from the point of view of a moderate working mom who eventually gets caught up in the struggles. Notices were good but not exceptional. They noted that the story was important and that the performances were excellent, but also mentioned that the narrative was a bit dry and one note. It stars Carey Mulligan, Helena Bonham Carter, Meryl Streep and Brendan Gleeson.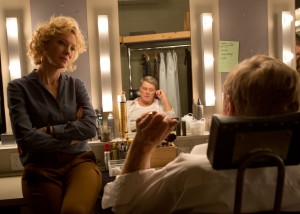 Truth – The 2004 "Killian Documents" controversy from the news magazine show 60 Minutes is detailed in this drama. It goes behind-the-scenes reporting with show anchor Dan Rather and producer Mary Mapes as they report on a story and later discover documents supplied to them were forged. Write-ups were a little more positive than negative. The work of the actors was praised as was the brisk pacing and idea that truth in journalism is essential. However, some criticized the filmmakers for fudging the real details of the story. Cate Blanchett, Robert Redford, Dennis Quaid, Topher Grace and Elizabeth Moss lead the cast.
The World of Kanako (Kawaki) – This Japanese effort involves a desperate father's search for his missing daughter. In doing so, he begins to discover that the young woman led a secret life, leading him down a dark and dangerous path. Impressions were generally favorable for this violent tale, with a great many comments of admiration for its relentless story and impressive visuals. Many however, did find it so nihilistic (and at times exploitative) that it ultimately broke their suspension of disbelief. Koji Yakusho plays the dad.
Zombie Fight Club – Finally, this B-movie from Taiwan is a horror effort about a young woman who attempts to escape her zombie-filled tenement after her boyfriend is killed. Online critics and horror fans appreciated the high energy level on display, but also called it a trashy effort that eventually flies off the rails after increasingly unbelievable events are introduced. Andy On and Jessica Cambensy take on the undead in this foreign-language effort.
Blasts From the Past!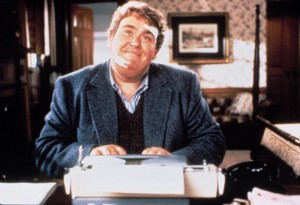 Kino have some great cult titles coming your way on Blu-ray. John Candy stars in the goofy comedy Delirious (1991). It's about a soap opera writer who gets into an accident and finds himself pulled into the fictional small town from his TV show. The supporting cast includes some impressive names like Mariel Hemingway, Emma Samms, Raymond Burr and Dylan Baker – sounds like a title that may be worth revisiting. They also have Gorp (1980), a wacky summer camp comedy that features Dennis Quaid, Fran Drescher and Rosanna Arquette in supporting roles.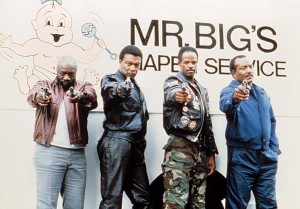 Sci-fi/horror buffs may be interested in checking out the bizarre cult comedy Highway to Hell (1991). A recently wed man has his bride stolen by a Satanic cop. To get her back, he must travel to Hell and face off against a weird assortment of characters. It stars Chad Lowe and Kristy Swanson and features Patrick Bergen, Richard Farnsworth, Gilbert Gottfried, Ben Stiller and Jerry Stiller in supporting roles. I'm Gonna Git You Sucka (1988) is a hilarious parody of "blaxploitation" movies from Keenan Ivory Wayans. It features a who's who of guest appearances by actors who appeared in those old genre films (like Bernie Casey, Isaac Hayes, Jim Brown, John Vernon, as well as newcomers like Chris Rock). I remember it being very funny and well worth checking out.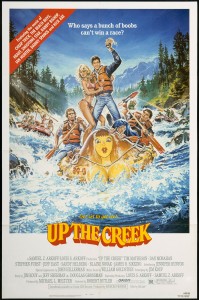 Up the Creek (1984) featured Tim Matheson and Stephen Furst (two Animal House alumni) in a wacky comedy about outcast college kids who take part in an elaborate rafting race – they must win it in order to earn their degrees (I know, it doesn't make any sense). Wackiness ensues as they compete against jocks and preppies through the rapids. If memory serves, it's pretty dopey but may be a fun trip for nostalgic viewers wanting an 80s fix. Here's a bit of trivia – the band Cheap Trick were responsible for the theme song to the movie.
Disney fans will be happy to see the classic animated film Snow White & the Seven Dwarves (1937) arriving on Blu-ray as part of "The Signature Collection". It comes chock full of extras making-of features and even an interview with Disney himself about his involvement in the film.
Universal are distributing a DVD called Shirley Temple: Darling Double Feature. It includes the films Little Miss Marker (1934) and Now and Forever (1934).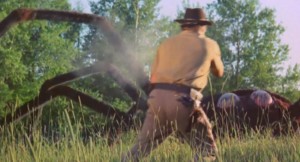 Additionally, VCI Entertainment are reissuing an amusingly terrible monster movie called The Giant Spider Invasion (1975). It had a very impressive movie poster, but the movie itself is a pretty rough, no-budget production with abysmal writing, acting and effects work. Those looking for a really, really awful drive-in flick can get their fix with this Blu-ray release (featuring two cuts of the film and numerous other extras). Or make it a double feature and pick up my personal favorite killer arachnid movie, Kingdom of the Spiders (1977) – Shout! Factory put a nifty DVD of it out a few years back.
And Strand have a Blu-ray of the well reviewed, gay-themed, 80s set coming of age effort, Edge of Seventeen (1998).
You Know, For Kids!
There's plenty for kids arriving too. Check out all of the available titles below.
Batman: Bad Blood
Daniel Tiger's Neighborhood: Super Daniel (PBS Kids)
Elmo's World: Elmo Wonders
LEGO Friends: Girlz 4 Life (Original Movie)
Mickey Mouse Clubhouse: Pop Star Minnie
Monkey Up
The Munsters: "Family Portrait" Episode in Both Color & Black & White (Universal)
Shimmer & Shine (Nickelodeon)
Snow White & the Seven Dwarves (The Signature Collection)
On the Tube!
Here's what is coming your way on TV. Below is the colorized opening to The Munsters special being released, and further down are a couple of other interesting trailers. Enjoy!
Falling Skies: The Complete Series
Faling Skies: Season 5
From Dusk Till Dawn: Season 2
Last of the Summer Wine: Vintage 2006
The Lizzie Borden Chronicles: Season 1
The Man From U.N.C.L.E.: Season 2
Mercy Street: A Six-Part Civil War Drama (PBS)
The Munsters: "Family Portrait" Episode in Both Color and Black & White
The Scarlet Pimpernel: The Complete Miniseries (BBC)
Show Me a Hero (HBO Miniseries)