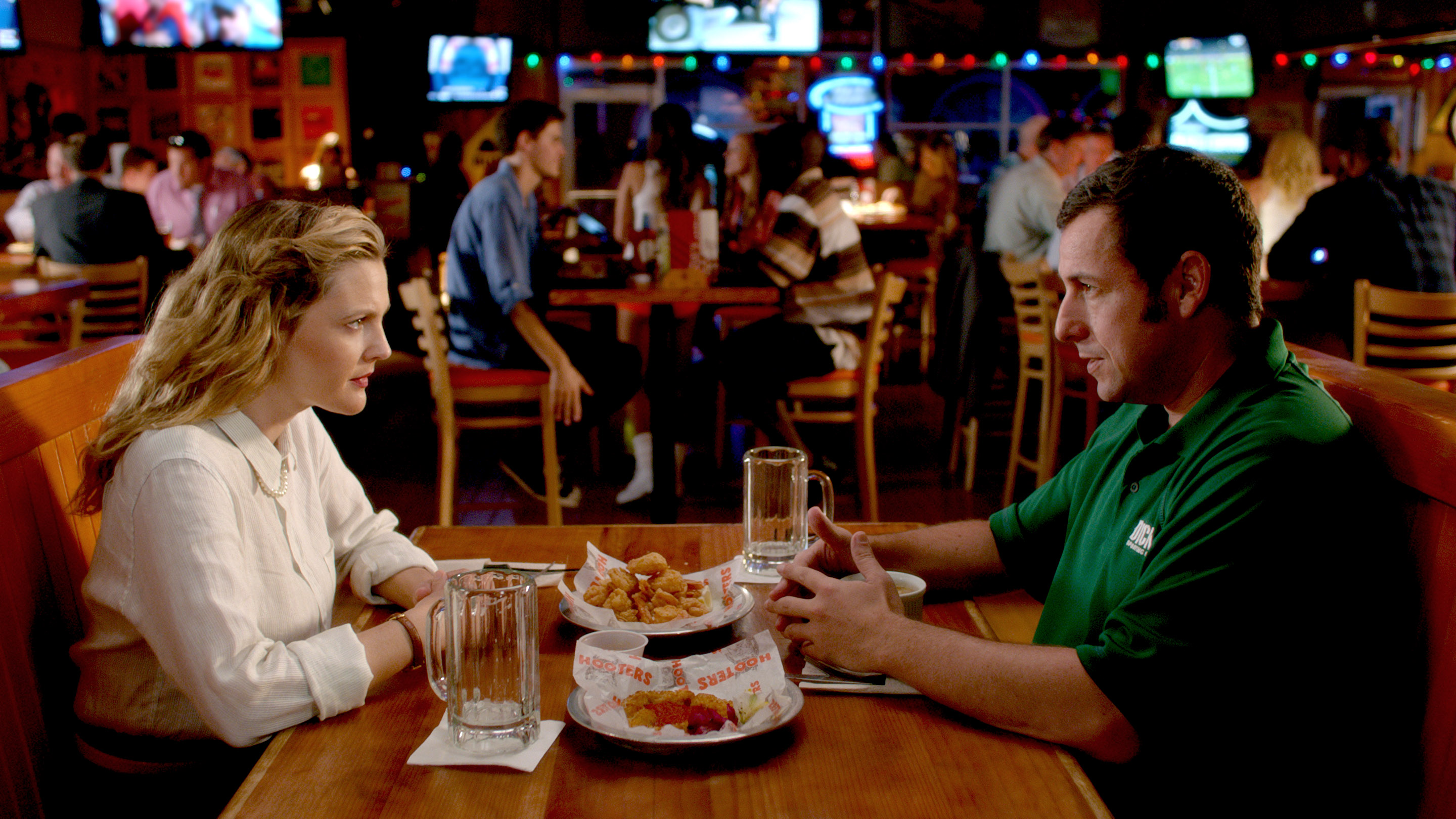 Greetings! You may experience a feeling of Déjà vu this week. You're right – a mistake was made couple of weeks back. Information received about the film Belle suggested it would be released two weeks ago. If you went looking for it back then, sorry. It is available this week along with plenty of other interesting titles – here are the highlights. As always, readers can click on the links to read full reviews of the those summarized. So if you can't make it out to the movies this week, be sure to give one of these flicks a try!
Big New Releases!
Aftermath – A small group of survivors take shelter in the basement of a farmhouse after a nuclear disaster in this independent horror flick. The panicked leads must choose whether to stay indoors in their sealed environment or venture out into a world packed with zombie-like radioactive crazies. Reviews were mixed with more negative notices than positive. Most found it a grim picture that lacked thrills, although most admitted the performances were stronger than expected. It stars Edward Furlong, Monica Keena and William Baldwin.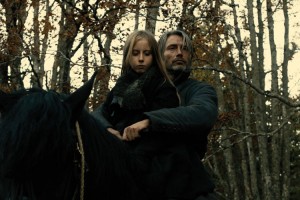 Age of Uprising – Danish actor Mads Mikkelsen stars in this French/German production. Set in the 17th century, it follows a horse merchant who is forced to raise an army as well as his sword after being swindled by a nasty aristocratic lord. While all found it beautifully shot, critics on this side of the world were split overall about whether or not to recommend the foreign-language epic. Some enjoyed the movie's somber and realistic take on German legend Hans Kohlhase. Others found it ponderous, slow and hard to connect with.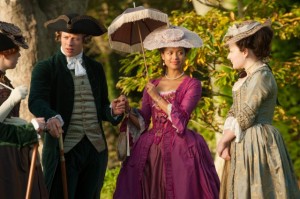 Belle – This UK produced period tale tells the true story (with some embellishments) of an aristocratic woman of mixed race attempting to find a husband in rigid 18th century society. Most reviewers praised the film. While there were a few complaints that the approach was a little too mannered, they called the drama engaging, the subject matter interesting and complimented the technical elements including set design and costuming. It stars Gugu Mbatha-Raw, Tom Wilkinson, Emily Watson and Matthew Goode.
Blended – Adam Sandler re-teams with Drew Barrymore for this romantic comedy about two single parents who dislike each other intensely after a terrible blind date. However, when a mutual friend backs out of a African safari vacation, the two families attempt to take advantage of the free trip and end up having to pretend that they've arrived together. Audiences and critics didn't respond well to this early summer effort, with many calling it a bland effort that resorts to lame and uninspired lowbrow humor. Joel McHale, Kevin Nealon, Terry Crews and Shaquille O'Neal also appear in supporting roles. Read the site's full length review here.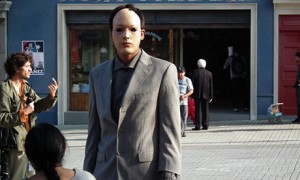 The Dance of Reality – This foreign language flick marks the first narrative effort in 25 years for director Alejandro Jodorowsky (if the name sounds familiar, he was the subject of the recent documentary Jodorowsky's Dune). It's a trippy tale loosely based on the filmmaker's upbringing in Chile that combines elements of autobiography, fantasy and drama. Reviewers responded with overwhelmingly positive notices, calling it an odd but unique film filled with incredible imagery and beautifully surrealist touches. Those with a taste for art films will likely find it to their liking.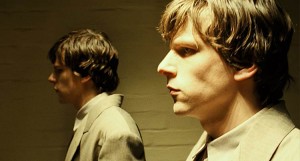 The Double – An extremely timid office desk-worker gets quite a shock when he meets his doppelganger in this very dark comedy based on the novel by Fyodor Dostoevsky. It isn't long before the protagonist's more charismatic and extroverted double begins taking control of the quiet man's life. While some found it overly quirky, critics were generally very positive about the effort. They called it a grimly humorous film with an excellent lead performance that explores some heavy themes in an interesting manner. It stars Jesse Eisenberg, Mia Wasikowska, Wallace Shawn, Noah Taylor, Sally Hawkins, Chris O'Dowd and Cathy Moriarty. Read the site's feature review here.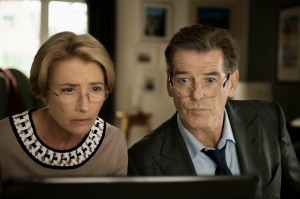 Love Punch – This independent art house comedy follows a divorced couple who scheme to take revenge on their investment banker after learning that he has stolen their entire savings. While planning a big heist, the squabbling pair begin to reignite their relationship. The impressive cast includes Pierce Brosnan, Emma Thompson and Timothy Spall. Unfortunately, it received very poor reviews, with many claiming that there wasn't enough chemistry between the two stars to make up for the predictable story.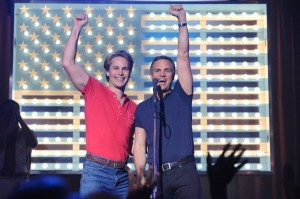 The Normal Heart – While technically a TV movie, this HBO drama received great praise upon its airing. Nominated for 16 Emmys (many of which it will have already won if you're reading this on Tuesday or later), the 80's-set story depicts the early work of AIDS activists who attempted raise consciousness of the disease and push for treatment in spite of the indifference of many politicians. The press called it an important and deeply moving film featuring compelling performances and an effectively delivered message. It stars Mark Ruffalo, Matt Bomer, Taylor Kitsch, Jim Parson, Alfred Molina and Julia Roberts.
The Possession of Michael King – Another found-footage independent effort, this flick tells the story of a filmmaker shooting a documentary about supernatural phenomena. He's a skeptic and this is a horror film, so viewers can be sure that by the climax they'll be seeing an on-camera possession and a change of heart from the protagonist. Reviews were mostly poor, calling it a silly film hampered by its format and greatly lacking in logic.
Blasts From the Past!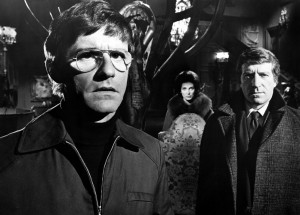 Once again, there's a fantastic horror flick coming on Blu-ray from Shout! Factory's Scream division. Originally released in 1973, The Legend of Hell House follows a small group of researchers investigating the most notorious of haunted houses – one that killed the last team who entered. The group finds themselves being inundated with strange noises and phenomena and soon find themselves learning that escape will be as difficult as discovering its secrets. This house packs a more visceral punch and shocks more than many of its contemporaries. The Legend of Hell House a great little haunted house flick with fantastic photography that oozes atmosphere and features plenty of creepy jolts. The Blu-ray features a few new extras, including commentary track from one of the actresses and interview with the director. For horror movie fans, it's a must own.
Criterion is also giving a couple of older films the Blu-ray treatment. There's the 1979 Oscar-winning Roy Scheider/Jessica Lange drama/musical All That Jazz, as well as a gritty Japanese crime flick from the same year called Vengeance is Mine. Interested parties can expect the same great transfers and plenty of bonus features from the exceptional home video company
Those with a taste for late 50's B-movies may get a kick from the teenagers-gone-crazy flick High School Confidential. The disc comes from Olive and film itself features music from Jerry Lee Lewis. Kino is bringing a trio of older films worth mentioning. There's the low-key 1959 drama On the Beach, featuring Gregory Peck as one of a group living out their final days in Australia after nuclear war and awaiting the radiation cloud to finish them off. Cast A Giant Shadow is a war film from 1966 starring Kirk Douglas and John Wayne. Finally, there's the amorous 1965 comedy What's New Pussycat? featuring Peter Sellers, Peter O'Toole, Woody Allen and a memorable theme song from Tom Jones.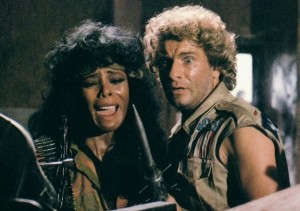 Finally, Blue Underground is another company that puts out high quality transfers of B-movie from the 70's and 80's. This week they release a double feature Blu-ray of Hell of the Living Dead and Rats: Night of Terror (from 1980 and 1984, respectively). These English-language, Italian horror movies are graphic, over-the-top and at times laughably bad. Expect plenty of bad acting and poor dubbing. Without giving anything away, the ending of the post-apocalyptic Rats is memorably jaw-dropping in its absurdity. The transfers will be excellent, so those who like really bad 80's horror movies may enjoy this collection.
You Know, For Kids!
It's appears to be a slow week for children's entertainment, but here's a list of what's being made available.
Gravity Falls: Even Stranger
Legends of Oz: Dorothy's Return
Lego Friends: Friends Are Forever
On the Tube!
There are loads of options this week for TV shows, including the hilarious sketch comedy show Portlandia and zombie drama The Walking Dead. There are a couple of classic older titles too. Welcome Back, Kotter was a massively popular late 70's sitcom that introduced the world to superstar John Travolta. Further down the page is an ad for a board game based on the hit show via Youtube – the commercial will make absolutely no sense to anyone born after 1980.
But first is the opening to The Equalizer. Season 2 is being released today. It was a successful mid-80's action series featuring a retired intelligent agent taking personal cases through a newspaper ad. He may have acted stiff (at times like he had a pickle up his butt, frankly), but you never, ever messed with this guy. And don't ask him to move his car! Here's a bit of trivia about the program – Stewart Copeland of The Police composed the series theme. Enjoy!
Blandings: Season 2
Criminal Minds: Season 5
Donna Detective: Season 1
Elementary: Season 2
The Equalizer: The Complete Season 2
Haven: The Complete 4th Season
Inspector Manara: Season 1
Masterpiece: Breathless (BBC)
Murder in Suburbia: The Complete Series
The Musketeers: Season 1 (BBC)
The Normal Heart (HBO)
Portlandia: Season 4
Revenge: Season 3
Sons of Anarchy: Season 6
Twilight Zone 80's: The Complete Series
The Walking Dead: Season 4
Welcome Back Kotter: The Complete Series