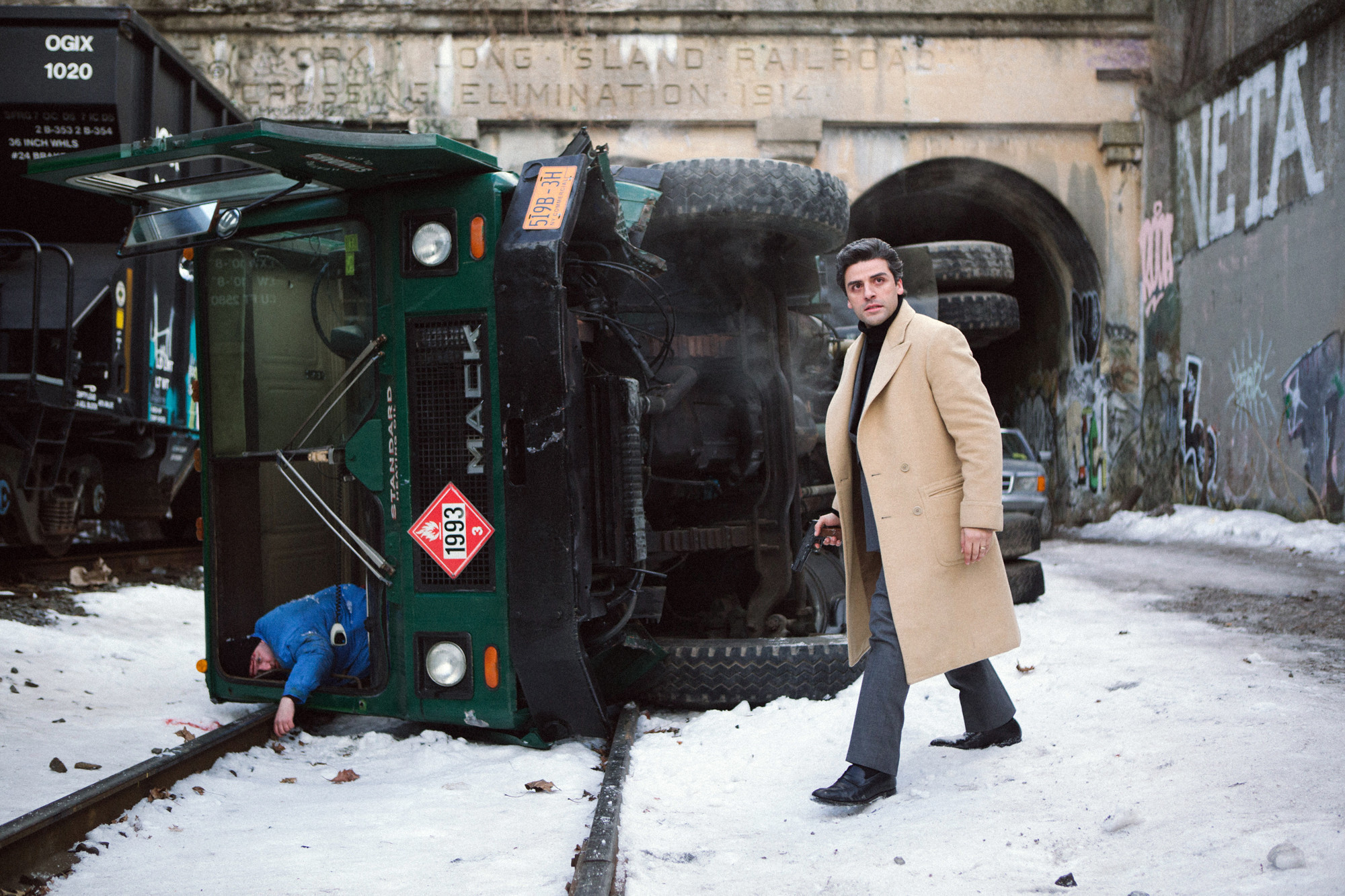 Welcome to our look at the highlights of what is coming your way on DVD and Blu-ray. It's a light week for new releases, but there are some interesting items up for grabs in a few different genres. And there are loads of older titles and TV shows arriving. As always, be sure to click on any links to read more. So if you can't make it out to the movies this week, be sure and give one of these titles a try!
Big New Releases!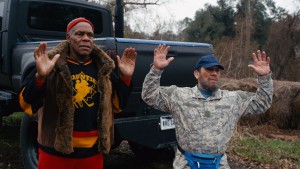 Bad Asses on the Bayou – The third movie in the Bad Ass series (yep, it qualifies as a series now) takes its characters to Louisiana, where the tough guy heroes take down yet another foe. This low-budget action flick hasn't been seen by many, but those who have say that the premise has been stretched to its limits and that this chapter isn't all that memorable. It does feature some big names though, including Danny Trejo, Danny Glover and John Amos.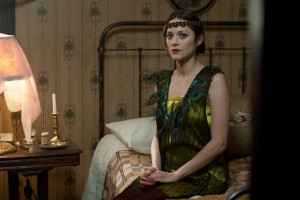 The Immigrant – In the 1920s, a woman makes the trek from Poland to New York City and is tricked into a world of burlesque and prostitution. This period indie drama follows her struggles to survive in the new world. The movie received strong reviews, with many praising the work of its stars and the moody cinematography. They state that its a dark journey, but one worth taking. If you want to check it out before buying, you can already find it on Netflix. Marion Cotillard, Joaquin Phoenix and Jeremy Renner headline the cast.
Mad as Hell – This doc tells the story of journalist Cenk Uygur, founder of the internet site The Young Turks. It follows his rise from Public Access TV Host to MSNBC. While critics found the movie's subject interesting, the majority suggested that the film didn't come close to reaching its full potential. They wrote that it served only as a puff piece on the man and ultimately felt more like a commercial than an actual documentary. Now interested parties can make up their own minds.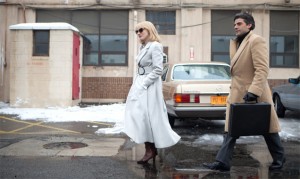 A Most Violent Year – A businessman attempting to land a very important real estate deal struggles with outside influences (including the mob) in this minimalist drama. The movie garnered a Golden Globe nomination and critical praise from the majority of the press, who called it a moody, thoughtful slow-burner with great performances. However, a few did find it tiring and heavy-handed. It features Oscar Isaac, Jessica Chastain and Albert Brooks. Read the site's original review right here.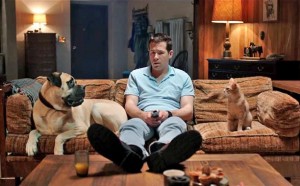 The Voices – A bachelor pining over a co-worker seeks unusual advice to woo her in this independent black comedy. In fact, its his pets who speak and offer consultation. Despite their outward appearance, it soon becomes apparent the cute critters have sinister motives, leading their master down a dark path. Reviews were quite strong for this release. Also some admitted that it was an acquired taste, most called it grisly, but bizarrely entertaining and enjoyably weird. Sounds like it has the potential to be a cult classic. It stars Ryan Reynolds, Gemma Arterton, Anna Kendrick and Jacki Weaver.
Blasts From the Past!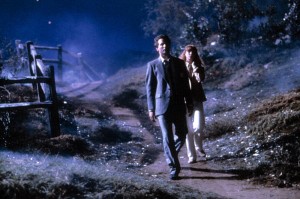 There are a couple of curiosities from Shout! Factory this week, including Invaders From Mars (1986). This science-fiction flick from Tobe Hooper was a remake of the low-budget 50s drive-in flick about a kid whose parents are replaced by aliens. It included more elaborate special effects than the original and had eye-poppingly incredible production design. The movie may not entirely work, but it's fantastic to look at. The new Blu-ray contains loads of bonuses, including a commentary track from the director, lengthy retrospective documentary featuring various members of the cast and crew, as well as all kinds of publicity material.
Also from Shout! is Breathless (1983). This stylized remake of the 1960 Jean-Luc Godard flick stars Richard Gere as a criminal on the run who falls for a young student. The movie wasn't as well received as the original French film, but it does have its fans. The disc doesn't contain any extras, but at least this out-of-print title is finally being made available in hi-def.
Shout! are also releasing the Robert Mitchum cult flick, Thunder Road (1958). In it, the classic Hollywood star plays a man smuggling moonshine along the country back roads, leading to all sorts of action and excitement. The disc features a theatrical trailer in addition to the film itself.
Universal also have some fascinating catalogue titles hitting Blu-ray. Those who enjoy classic dramas can pick up two different versions of the same story with the Imitation of Life – 2 Movie Collection (1934/1959) set. It features both the Claudette Colbert and Lana Turner takes on the source material. And those who enjoy Doris Day can pick up Doris Day: The Essential Collection. This Blu-ray set includes six titles in a variety of genres from the Universal vaults, all in high definition. They include The Man Who Knew Too Much (1956), Pillow Talk (1959), Midnight Lace (1960), Lover Come Back (1961), The Thrill Of It All! (1963) and Send Me No Flowers (1964).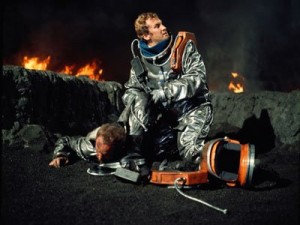 Personally, I'm excited to see Universal give a couple of old-fashioned science-fiction films the Blu-ray treatment. Journey to the Far Side of the Sun (1969) was produced by Gerry and Sylvia Anderson (perhaps best known for the Thunderbirds children's series). This live-action feature follows a pair of astronauts who discover a mirror version of Earth on the other side of the sun. After they accidentally crash, they must figure out which planet they've landed on. Reportedly, it has a great Twilight Zone-esque twist ending.
Also coming on Tuesday is the hippie sci-fi flick, Silent Running (1972). It stars Bruce Dern as a loner and rebel botanist who ignores his orders in order to protect a space station full of plant life. The disc includes a commentary and making of feature (which were previously made available on the DVD).
Warner Brothers is re-releasing one of their classic Martin Scorcese mob features. Goodfellas: 25th Anniversary (1990) comes with extras from previous versions, plus an all new documentary and 36 page photo book to celebrate the occasion. If you're unfamiliar with the title and enjoy crime movies, it's a must-see.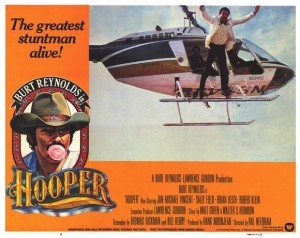 Also from Warner Bros. and making their Blu-ray debuts are a couple of old Burt Reynolds flicks. These includes Hooper (1978) and Sharky's Machine (1981). The first is a comedy that features Burt as a Hollywood stunt man who gets increasingly competitive with his young upstart – the movie contains several spectacular thrills. The second is a more conventional, hard-boiled thriller about a vice squad cop who builds a team to take down a prostitution ring.
Music enthusiasts will enjoy Blu-rays of the Cameron Crowe slacker comedy/drama Singles (1992), starring Bridget Fonda, Kyra Segwick and Matt Dillon. In the same vein is the musically themed Empire Records (1995), which includes Renee Zellweger and Liv Tyler.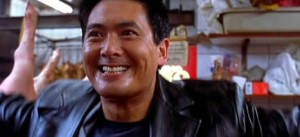 From Warner subsidy New Line come Blu-rays of Mark Wahlberg/Chow Yun Fat police action thriller, The Corruptor (1999). If you want to see Chow gesticulate in a very amusing way (I remember particularly enjoying the way he ate nuts), then this is the movie for you. A commentary track is included. Also coming your way is Detroit Rock City (1999) about a bunch of teenagers trying desperately to get into a Kiss concert. The new Blu-ray ports over loads of extras from the old DVD.
Additionally, Anchor Bay are delivering For the Boys (1991), a drama about 50 years in the lives of two USO performers. It stars Bette Midler and James Caan.
Finally, Mill Creek have a couple of budget DVDs featuring several films in the same theme. The Hollywood Hounds – 4 Paw-some Movies collection includes Benji (1974), Bingo (1991), The Karate Dog (2005) and Look Who's Talking Now (1993). Their other DVD collection is called Everything Ernest – it features Ernest Goes to Camp (1987), Ernest Goes to Jail (1990), Ernest Scared Stupid (1991) along with a program of "Bonus Episodes" featuring the character. Sure, that's a lotta Ernest, but the set still doesn't include Ernest Saves Christmas (1988). Regardless, fans (these movies do have fans, right?) should be pleased.
You Know, For Kids!
And here are some highlights for the youngsters.
Batman – The Brave and the Bold: Season 2
The Busy World of Richard Scarry: Huckle & Lowly's Greatest Adventures
Monkey Warriors (BBC Earth)
Everything Ernest: Ernest Goes to Camp: Ernest Goes to Jail, Ernest Scared Stupid, and Bonus Episodes
Hollywood Hounds: Benji, Bingo, Karate Dog, and Look Who's Talking Now
Ruby's Quest (BBC Earth)
On the Tube!
There's loads of fun stuff this week on TV, including the seventh season of Barney Miller. It ran from 1975-82 and starred Hal Linden as a police captain attempting to survive the daily grind at his precinct. Below the original opening and theme to the show (just remember that a lot of these cast members had moved on by the final seasons). From the looks of it, they all look pretty happy to me.
Also coming your way is a whole lot of MacGyver, the 80s show that taught kids they could make a working machine or a weapon out of just about anything… thumbtacks, paperclips, a belt, gum, whatever (although in practice, kids would find out that throwing most of the stuff together just ends up making a mess). You can see the intro to that program further down.
Barney Miller: Season 7
Batman – The Brave and the Bold: Season 2
Berenstain Bears: Ultimate Collector's Edition
The Book of Negroes: The Complete Miniseries
The Brady Bunch: The Complete Series
Drop Dead Diva: Season 6
Foo Fighters – Sonic Highways: The Complete Series
Frasier: The Complete Series
Grantchester: The Complete Series
Inside Amy Schumer: Season 1 & 2
King of the Hill: Season 9
King of the Hill: Season 10
Matlock: The Complete Series
MacGyver: The Complete Collection
Manhattan: Season 1
One Step Beyond: 70 Episodes
TV Guide Spotlight: Greatest Dads
TV Guide Spotlight: Greatest Moms
TV Guide Spotlight: Kid Stars
TV Guide Spotlight: Very Special Episodes
Uncle Grandpa: Vol. 2