News Articles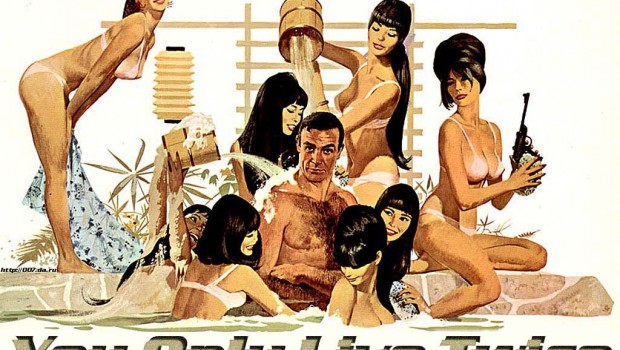 Published on July 4th, 2012 | by David PInson
0
Comic-Con 2012: James Bond Makes his SDCC Debut
"You're the man now dog" – Sean Connery.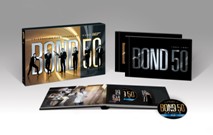 Sorry. When I think James Bond, I think Sean Connery which leads my mind to this lovely quote from "Finding Forrester". The brain then quickly shifts to Mr. Connery's pitch-perfect Russian accent in "The Hunt for Red October". If you close your eyes its just like being in Red Square. I kid. I think it was Connery's performance in "Hunt" that inspired Costner to say bollocks to trying a British accent in "Robin Hood".
Meanwhile… Back to the Pitch.
See 007 Make His SDCC Debut At Booth #3528
A Classic Bond Vehicle Each Day With Props From the Bond Archives
Plus A First Look at BOND 50 on Blu-ray Disc
To commemorate the 50th anniversary of Bond Films, MGM and 20th Century Fox are bringing 007 to Comic-Con for the first time ever. Weird, right? You'd think Bond and Con go together like Kirk and Khan. Or Chaka and Khan.
The Bond-nanza will happen at Booth# 3528 and will feature a screen used vehicle from the franchise to peruse and prod. There will be four cars, one for each day that will be rotated out, so you can visit the booth Thursday thru Sunday and see something new.
Using RFID technology (I don't know but it sounds impressive) fans can get their picture taken with the vehicles and have the pic instantly uploaded to their Twitter/Facebook/Whatever account for sharing with the poor saps that couldn't get tickets.
This is also an opportunity to catch a sneak peek of the Bond 50 Blu-ray collection that will be available September 25th 2012. The set is expansive and includes all 22 films, 9 of which have never been released in the High Def format before. You will be able to pre-order the set at the booth and receive an exclusive Bond 50th anniversary tee shirt.

Done.