News Articles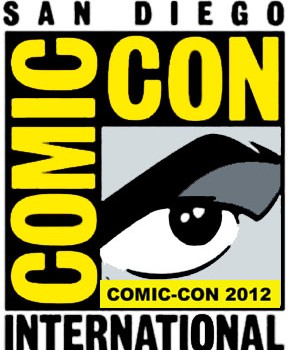 Published on June 29th, 2012 | by David PInson
0
Comic-Con 2012: Comic-Con Episode IV: A Fan's Hope 2 Events Thursday July 12th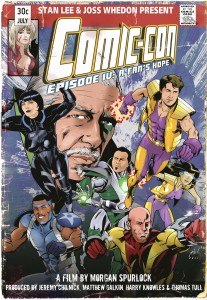 Documentary Filmmaker Morgan Spurlock will be at the Con to promote his film about the Con.
Is that confusing? Sorry.
Let's try: Morgan Spurlock made a documentary about Comic-Con entitled: "Comic-Con Episode IV: A Fan's Hope" and will be at Comic-Con 2012 to promote the film. Better?
The master of reality behind "Super Size Me" (I didn't eat McDonald's for days after watching that one) and the recent "Mansome" (I didn't wax my eyebrows for days after watching that one) will show the film on the big screen in Ballroom 20 on Thursday July 12 from 8:oo-10:30 P.m. and will then host a Q and A after the screening. Should be fun as more than half of the fanatics featured in the flick will be sitting in the audience.
The movie was filmed at Con in 2010 and features interviews with Stan Lee, Joss Whedon, Frank Miller, Kevin Smith, Matt Groening, Seth Rogen, Eli Roth and others. There is also some quality time spent with the real fans that dress up without an ounce of shame. Awesome stuff and Spurlock makes some of the most accessible docs around.
Also, earlier that day at 5:oo-6:00 P.m. Spurlock and comic legend Stan Lee will sign DVD copies of the film at the NECA booth. For those of you marking your maps, that's booth #3145.
Do this for the meta implications of attending an event at an event about the event you're attending.