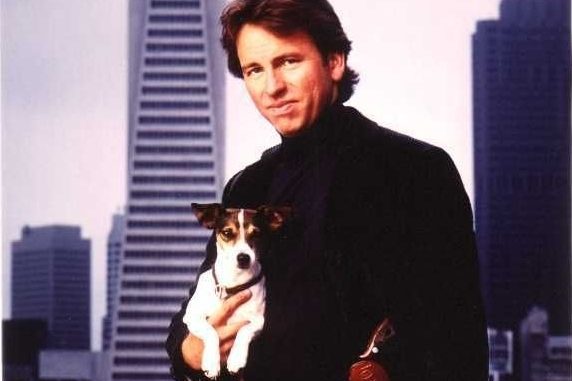 This movie is being released on Blu-ray by Olive Films (www.olivefilms.com – www.facebook.com/olivefilms) on January 24th, 2017.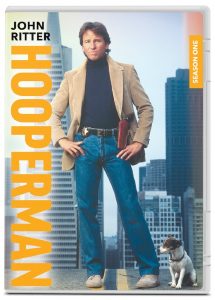 While there are plenty of shows both new and old hitting Blu-ray and DVD every week, somehow many still fall through the cracks. Such was the case with the 80s TV series, Hooperman. It was created by Steven Bochco, who was enjoying of hugely successful runs on the shows Hill Street Blues (1981-87) and L.A. Law (1986-94). These programs (in particular, Hill Street Blues) stood out a bit from the norm by addressing heavier subject matter.
Hooperman was an attempt to straddle the line between the serious and the funny. Interestingly, it became one of the first major network programs to be classified under the newly coined term, "dramedy". The program won an Emmy in its first season but always had a hard time finding a following. In fact, it only lasted two seasons on ABC before it was canceled in 1989. It received a brief airing on cable in the 90s, but since then the show has never been seen. Olive Films have rescued the program from the vaults of complete obscurity and are now releasing both seasons on DVD.
Yes, in some respects it's a very dated 80s experience, especially notable when seeing the big hair on display and hearing the blaring, saxophone-heavy score. However, upon watching the Season One for the very first time, I found that despite a few minor caveats it's actually quite good. The show is certainly unique for its bold attempts to integrate and mix socially relevant issues and humor into its storylines. Admittedly, this probably wouldn't have worked at all without the benefit of casting; mainly, the likability of its leading man.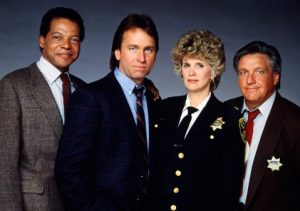 Hooperman (John Ritter) is a working class, San Francisco cop. However, he's a bit different from your typical, tough-guy officer. More often than not, he spends his time trying to talk down suicidal jumpers from building ledges and getting results through mediation rather than bashing in heads. His life is complicated when his elderly apartment landlord passes away and leaves him not only in possession of the complex, but also her ill-tempered terrier. Unfortunately, the building is in disrepair, adding more to his full schedule. He finds some help after hiring building manager Susan Smith (Debrah Farentino), whom he develops feelings for.
As mentioned, the show attempts to tackle a lot more in each 24-minute episode than a typical sit-com. There are typically two main plotlines and in many of the shows one arc deals with a serious issue. It does seem a bit rushed at times and resolutions come quickly and are simplified (particularly some of the lead's tactics), but there's more than enough charm on display to make up for its shortcomings. While the producers really milk the on-again, off-again relationship between Hooperman and Smith for all it's worth, there is a lot of onscreen chemistry present between the stars.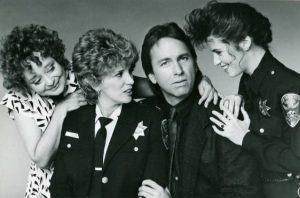 One also must give credit for the show's wide and diverse cast of characters. While it may seem commonplace today, many of the roles presented were unique for their time. Hooperman's romantic interest is an exceptional plumber, his Captain (Barbara Bosson) is a recently divorced woman and a co-worker (Joseph Gian) is gay. The gay cop is being pursued by a fellow officer (Sydney Walsh) who wants to sway him away from his orientation and can't seem to take a hint. Another inspector (Felton Perry) is a trivia show fanatic. Of course, there's also an grizzled, macho, old-fashioned policeman (Clarence Felder) for the characters to butt heads with. This character often ends up with egg on his face as a result of his outdated views.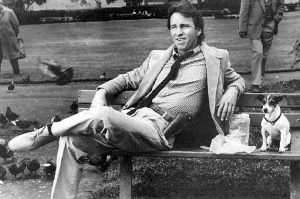 Over a period of 22 episodes, the characters are fleshed out more and more. And as expected, Ritter's comic timing is phenomenal. There's at least one great quip or comment from the actor in every episode, even in the more serious tales. There are some really funny interactions with his snippy dog in early episodes. And some of the continued storylines (like the Captain's ongoing divorce proceedings) running through the series result in some amusing gags and turns down the line. There's even a Christmas-themed episode that juggles multiple stories effectively. Not everything works, but more of it is successful than many might expect.
While the discs themselves don't offer any extra material, it's fantastic to be able to see the show at all. After this program's brief run, Bochco moved on to create many other notable shows, including Doogie Howser, M.D. (1989-93), NYPD Blue (1993-2005) and Murder in the First (2014-16). Based on the first season, this series deserved to last longer than it did. Honestly, by today's standards it's far more engaging than the exaggerated antics of the L.A. Law solicitors. This was a nervy series that set its sights a little bit higher than most of its colleagues of the era. If you remember the show or were a fan of Hooperman, you'll be very happy.