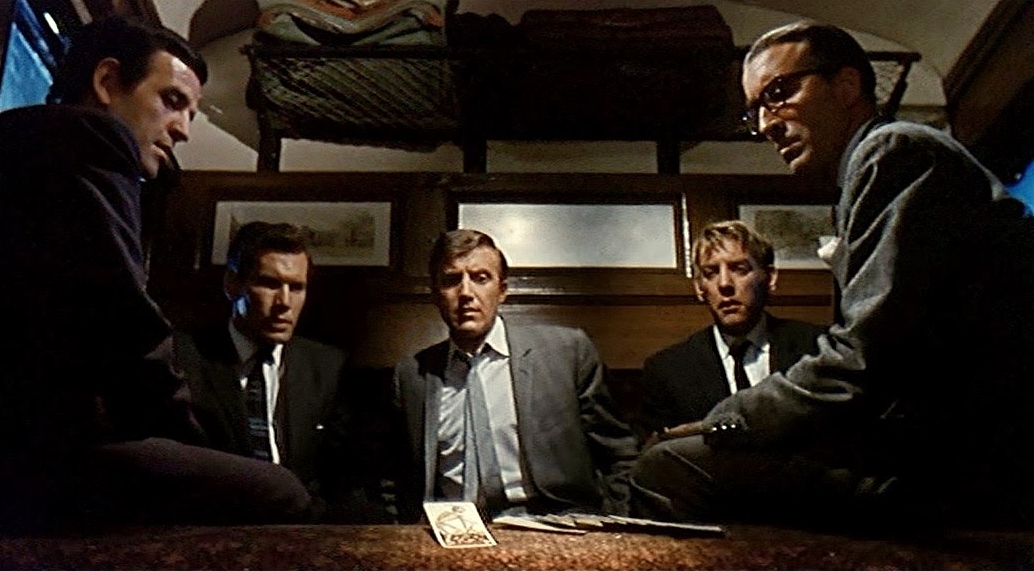 Any anthology horror fans out there? While these types of films have existed since early cinema, they seem to come and go in waves. Thankfully, it seems as if they're currently making a comeback (with the V/H/S and ABCs of Horror series, as well as the upcoming A Christmas Horror Story). Personally, I've gotten plenty of enjoyment out of several of these titles, including another reissue that is arriving on Blu-ray this week.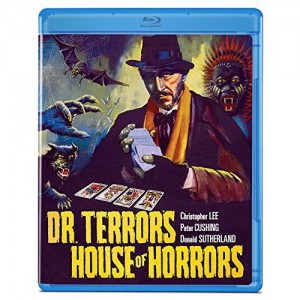 Dr. Terror's House of Horrors stands as something of a first. It was both the first horror film and omnibus title from legendary English studio, Amicus Productions. Its success would lead to numerous other pictures from the company, including the phenomenal Tales From the Crypt (1972), as well as The Vault of Horror (1973). One can assume that those releases wouldn't have been produced had this early effort not been as successful.
Setting the blueprint for the latter omnibus titles, this feature introduces five characters who randomly meet in a train car and have their futures told by fellow passenger/ tarot card reader Dr. Terror (Peter Cushing). It begs the question of why the movie isn't called "Dr. Terror's Train of Horrors" (there is a billboard with the title in one of the episodes, but that's the only reference), yet it's of no serious matter. The set-up is appropriately ominous for five fun supernatural tales.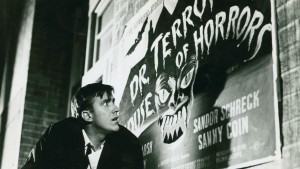 As with any compilation, the stories vary in terms of subject matter and quality. Viewers will find a werewolf, killer foliage, voodoo curses, a severed body part and a vampire as entertainment fodder. While some of the segments are flawed, all of them are enjoyable on some level.
There an effective atmosphere vibe to the first tale, and the evil plant segment is amusing as well (even if it ends rather abruptly and without a suitable resolution). There's also more of an overt sense of humor to this film than later titles of its ilk, with the third voodoo-themed tale almost veering directly into comedy. Still, the movie is always engaging, even when the intent isn't to provoke outright chills.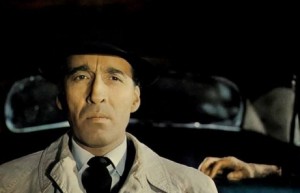 Personally, it's the fourth tale that stands as the highlight. Christopher Lee plays a snobby art critic and the episode depicts his battles with an Michael Gough's artist, a man who attempts to poke holes in the reviewer's stuffy manner of critiques. As tensions rise, violence breaks out and things get increasingly nasty. It leads to some very enjoyable sequences where a severed limb comes to life. As with all of the best anthology tales, there's an appropriate little comeuppance at the close. The vampire finale, featuring Donald Sutherland as a doctor treating patients with bite marks in their necks, is also very strong, and has a good sting at the tail.
In all, it's a remarkably fun movie. Certainly, the tone a lot tamer than later anthologies, but it is always entertaining and stands as a robust example of the format. And the presentation of the feature is downright excellent. I had seen the movie once before, but in a pan-and-scan version. This Blu-ray presents the image in its full 2.35:1 widescreen aspect ratio and it looks striking. The bright primary color really pop, and I was surprised at just how good this little low-budget effort looks. Fans will certainly be thrilled with the clearer and sharper Blu-ray image.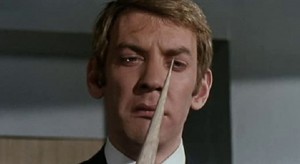 In summary, Dr. Terror's House of Horrors is a quality effort that stands in the upper echelons of anthology films and is also a terror title of historical significance. Fans of classic chillers will find this a worthy addition to their anthology collections.
If you're looking to have a horror anthology film festival and need a few more suggestions to go along with the above release, I'd also recommend picking up the following efforts.
Dead of Night (1945)
Black Sabbath: European Version (1963)
Tales From the Crypt/The Vault of Horror (1972/1973)
Creepshow (1982)
Trick 'r Treat (2007)
Twilight Zone: The Movie (1983) and Cat's Eye (1985) also have their fair share of moments. And of course, there's the Japanese ghost anthology Kwaidan (1964) if you're looking for something on the artier end of the spectrum.