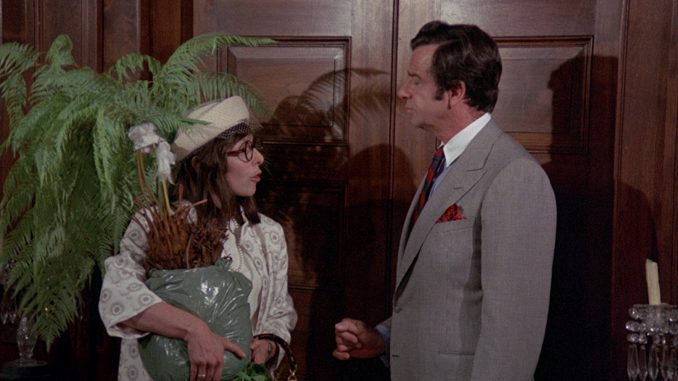 This title is currently available on Blu-ray from Olive Films (www.olivefilms.com – www.facebook.com/olivefilms).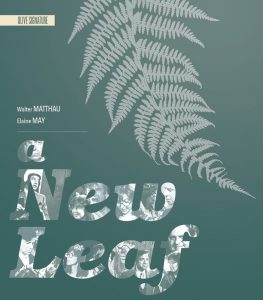 This week, Olive Signature is releasing a very entertaining and well-regarded comedy. A New Leaf marked an early effort from writer/director/actor Elaine May. Critically acclaimed upon its initial release, the accolades didn't end up translating into box office success, but as the years have passed, the movie has gained a bigger and bigger cult following. Fans of the feature will be very happy with this release, which boasts a dramatically upgraded picture as well as some interesting extras that add some insight into the problems that occurred during its production.
The story concerns Henry Graham (Walter Matthau), a New York socialite who is an all-around horrible person. Waited on by butlers and club staff, the snobby protagonist spends money freely and appears to want nothing to do with people in general. When Henry is informed that he has run through his entire inheritance, panic sets in. Unequipped to do anything except be rich, he plots an escape route, hoping to marry into wealth. Uncle Harry (James Coco) agrees to lend Henry some money to help him land a bride, but if the protagonist cannot get married in six weeks, he'll lose his remaining assets to Harry. The lead finds a bride in quirky heiress/botanist Henrietta Lowell (Elaine May), whom he plans to marry and then murder in order to acquire her fortune.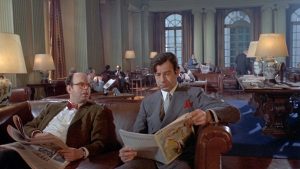 It's a dark comedy that has an unexpectedly sweet tone. Make no mistake, Henry is terrible, but Matthau does an excellent job of garnering chuckles from his stuck-up, elitist behavior and even bigger laughs as the character begins to flounder. Some great gags early on involve the character having difficulty comprehending his economic crisis and driving around to various high-end haunts like his tailor and personal polo horse stable in a state of lament, with the backing of a choir on the soundtrack. There's also some amusingly honest and blunt interplay between Henry and his personal valet, who fears for his loss of employment if the elaborate scheme doesn't work.
May is also hilarious as Henrietta, his potential mate. Unlike the lead, she is genuinely sweet, if eccentric and klutzy. She provides the film with a great deal of physical comedy, having difficulty with glasses (both drinking and eyewear) and even dresses. It seems that the character can't even eat without covering herself in crumbs and food. Of course, this frustrates and annoys her suitor to no end. Yet despite her social awkwardness and imperfections, she is a likable and intelligent women with a passion for botany and science.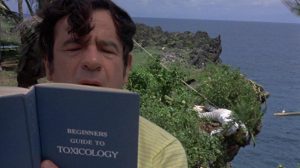 As the relationship blossoms and the time for murder nears, a couple of events make Henry question his plans, leading to an entertaining climax that leaves Henrietta in peril while the protagonist ponders whether or not to let events take their course. It may seem grim and disturbing, but the climax is actually quite engaging and gratifying, even if its unconventional in its character motivations. Overall, the movie is still funny and works very well.
The picture quality looks much better as well. Obviously, this film has a late/60s/early 70s look and the original image contains some film grain, but this upgrade definitely looks sharper and features more vibrant colors than I've seen in previous editions. Some of the nighttime scenes looks very strong, contrasting deep blacks with neon colors. Visually, it looks about as good as it possibly can.
Additionally, the extras are fascinating. In addition to a trailer and essay on the film, there are interviews with an assistant editor as well as with director Penelope Spheeris (Fast Times at Ridgemont High, Clueless) on the trials that women-directors face. Best of all is an informative film expert commentary track that details May's career, inspirations (this film was in part a tribute to the Ealing Studios film, Kind Hearts and Coronets) and experiences on-set, detailing the problems encountered.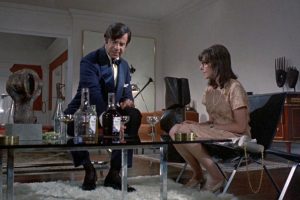 Apparently, this was a difficult shoot and the filmmaker's preference for improvising material led to the production falling far behind schedule with rising costs. She spent ten months in the editing room and returned with a three-hour movie, angering executives. Producer Robert Evans took the feature and cut it down to its present length, leading to a law suit between Paramount and May. The legendary three-hour cut isn't available (and likely never will be), but viewers hear all about it in the commentary and an interview with the assistant editor.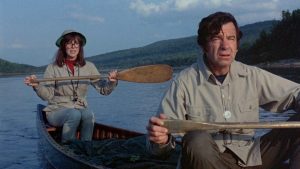 Although it ends in the same manner, it seems that May's original version was darker and included more details about Henrietta's estate being skimmed by her lawyer (Jack Weston). Henry's character arc was originally grayer as well, as he murders a couple of characters (including the lawyer) to clear the way and obtain his wife's fortune. It would have added a little more complexity to Henry's motivations for his decision at the climax. The theatrical release version has a couple of funny moments in which Henry dreams of offing Henrietta; more than likely, this is footage from actual deaths that occurred in the long cut.
It's hard to say whether or not the long version of the film would have been better or not; after all we can't see it and are unlikely to ever have the opportunity. It's funny, even critics acknowledged the production troubles during their first reviews of the movie. They commented that while they did believe that the extra material might have added even more layers to the characters, the short, producer-cut version of the movie was still extremely enjoyable and entertaining. In the end, it's unfortunate that some middle ground between the two parties couldn't have been reached.
However, even in its truncated form, A New Leaf is a great little comedy. This release is equally impressive, providing fans and interested parties with the best version of the film yet. This Blu-ray comes recommended.