Movie Reviews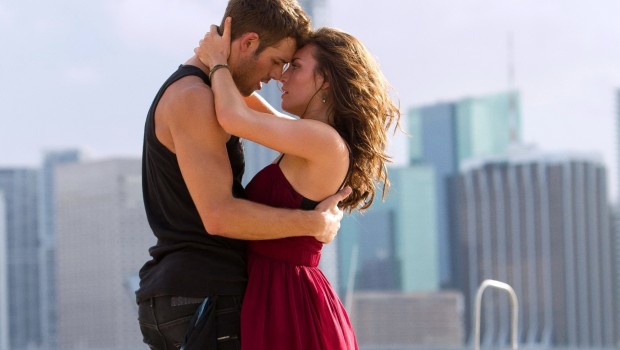 Published on July 26th, 2012 | by David PInson
0
An Argument for an All Dance Version of Step Up Revolution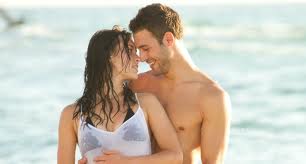 The issue with "Step Up Revolution," as is true will all the "Step Up" movies that preceded it, is that the movie thinks it needs a storyline. It simply does not. All the plot does is distract from the only reason to watch this movie: The exhilarating dance numbers. I purpose the filmmakers release an "All Dance Version" of "Step Up Revolution" and just get to the good stuff.
Here's my case:
Exhibit A: The Set up is so silly: "Step Up Revolution" is about a professional flash mob in Miami who are trying to get 10 Million Hits online so they win a contest. The contest payoff is $100,000. What? No. Doesn't and couldn't happen. This, of course, is supposed to be a hip and trendy idea although I'm pretty sure that flash mobs have lost their edge as they've been reduced to fodder for a Howie Mandel "reality" show. Later in, in Act 2, the flash mob turns its attention on saving a neighborhood that is threatened by a menacing land developer. This is necessary in any dance movie- the Save The Fill-In-Blank Scenario- but I pose that it doesn't have to be. Just dance, dammit!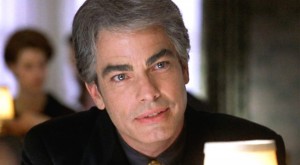 Exhibit B: Peter Gallagher's Eyebrows: By this I mean there is not enough of them. Mr. Gallagher plays the aforementioned menacing land developer and I'm pretty sure his glorious eyebrows are getting smaller. This cannot happen. It could be argued that Peter is getting up in age and those hairy beasts are receding but I don't think so. I believe that his heart wasn't in it and he gave a half-hearted performance. As we all know, if Mr. Gallagher isn't into it, his eyebrows follow suit. Nearly 30% of his wondrous follicles were absent. All or nothing, sir, so the cutting room floor with you.
Exhibit C: The actors struggle with acting part: "Step Up Revolution" is produced by Adam Shankman who also judges on the Fox program "So You Think You Can Dance" and many of the performers are culled from the show. Choreographer Mia Michaels plays a hardened instructor, there's the lovable "Twitch" as the same character he played in "Step Up 3D" and then there's Kathryn McCormick as the female lead, Emily. The Season 7 finalist can move and convey fake intercourse on the dance floor with the best of them but the whole "I'm talking" thing is tough for the poor girl. I will reiterate: If she only had to dance and forget about the acting, we would be good.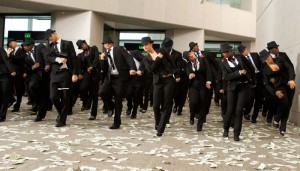 I know that if we remove the plot that it would be hard to know what is actually going on. If that is so important to you I pose that we get Louis C.K. to film some inserts and present the synopsis, thus connecting the dance numbers. I want you to really image this. We only keep the good parts of the movie and fill in the blanks with an angry comedy god screaming the particulars at you. Now imagine it in 3D….
You are welcome.