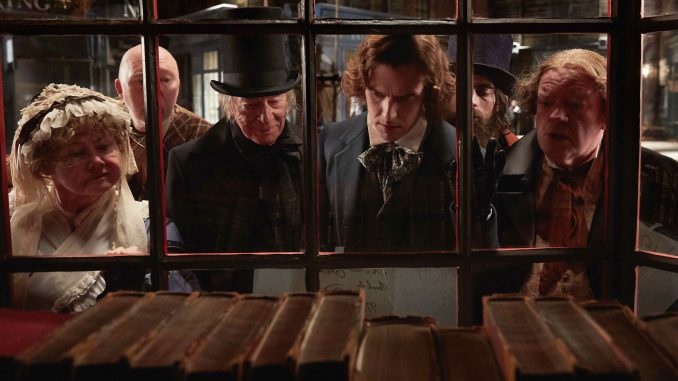 The true classics seem to be born of nature. It's like they just occurred overnight and sat waiting for the masses one morning to be loved and consumed. I'm talking about the real classics, not some Smash Mouth single from the 90's. Romeo and Juliet! Mary Poppins. Sargent Pepper's Lonely-Hearts Club Band!!! (The Album, not the Bee Gees Movie from the 70's)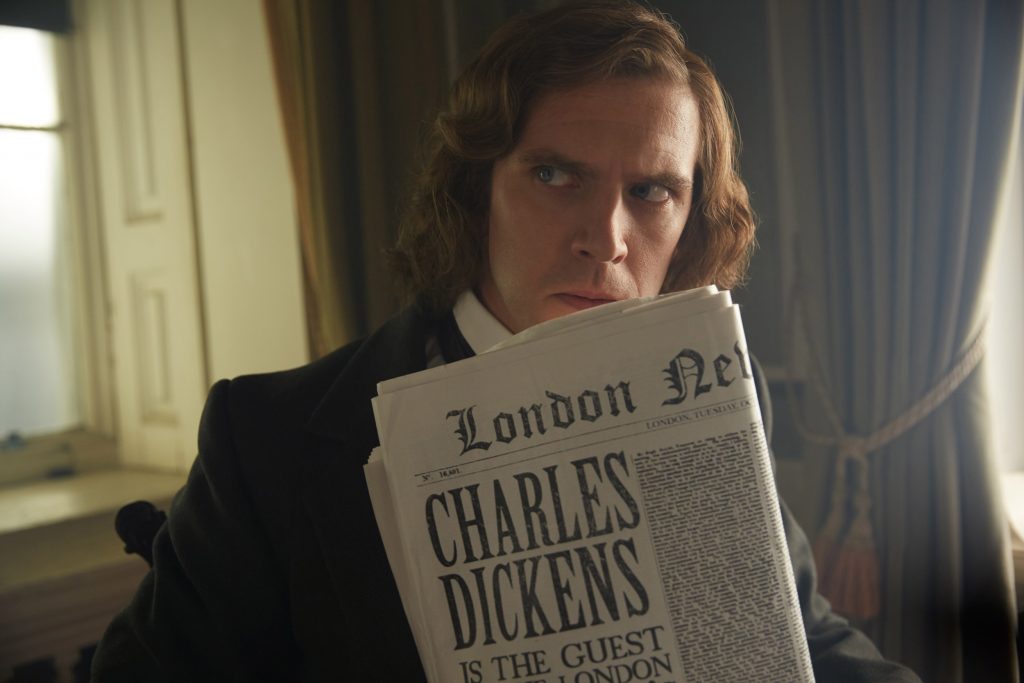 Works that are larger than life and seem to just be. But the truth is there was a day back in November of 1966 when John and Paul sat down and said, "You got any new material?" There is a special beauty to film's like Shakespeare in Love and Mr. Banks where the creation of these classics become tangible and relatable. Actual humans pasted these things together, not aliens or the hand of God. That's a special kind of inspiration; just to know that perfection is possible.
This the realm in which The Man Who Invented Christmas resides. The film lets us peer into the world of Charles Dickens as he negotiates the creation of A Christmas Carol with his own characters. It's a fantasy mostly, with Dickens meeting his characters face-to-face in his writing room, but there are plenty of facts here to also enlighten.
Dickens created the classic in a desperate frenzy, in need of money as he was digging himself deeper in debt. After the huge success of Oliver Twist, he enjoyed three epic failures that didn't sell. He needed some instant relief and found inspiration around him to concoct A Christmas Carol. Sure, he didn't have in-depth conversations with an actual Scrooge but it is fascinating that his own father and mother were placed in Debtor's Prison when he was a young man and he was forced to work in squalor. An easy connection to his distaste for greedy old men who think that letting the poor die of starvation is practical way to "decrease the surplus population."
Besides the tiny bits of education and insight, The Man Who Invented Christmas is simply a solid "Christmas Movie" and should make the annual rotation alongside National Lampoon's Christmas Vacation, A Charlie Brown Christmas and Will Vinton's Claymation Christmas (Seriously, one of my favorites!!!!). The film looks and feels of the holiday spirit and is your best bet for some Christmas Feels at the Multiplex this season.