Movie Reviews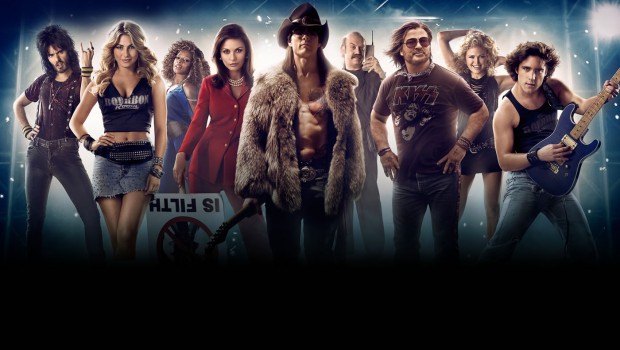 Published on June 14th, 2012 | by dvdpinson
0
"Rock of Ages" is Rockin' the 80′s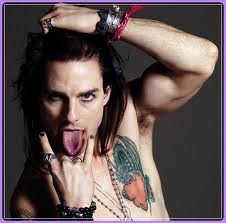 "Rock of Ages" is concocted for mass appeal: take popular Hair Band songs from the 80's, add an eager-to-please A-List cast and have them gleefully belt out the tunes mash-up style. It's a winning combination for an audience that is being force fed weekly doses of glossed over cover tunes by the perky cast of "Glee". While the Metal is never all that Heavy, "Rock of Ages" delivers a manic good time that is seriously contagious.
It is 1987 when sweet country girl, Sherrie Christian (Julianne Hough), arrives in a fairy tale version of Los Angeles to chase her dreams of being a rock n' roll star. What she ends up actually chasing is the longhaired punk who steals her luggage right when she gets off the bus. Welcome to the Jungle, baby.
Sherrie is quickly swept up by cute boy Drew (Diego Boneta), who shares her fantasy of being a jukebox hero. Drew hasn't hit it big yet but does work on sacred ground, The Bourbon Room (not to be confused with the Whisky A Go Go), a heavy metal venue that is the beating, depraved heart of the Sunset Strip. Sherrie gets a job at the rock club, and just in time as one of the Rock Gods is about to grace the stage: Stacee Jaxx (Tom Cruise). Dennis Dupree (Alec Baldwin), the Bourbon's owner, has not paid taxes in quite the while and the Jaxx concert has to make him enough money keep the doors open. That's if Jaxx even shows up.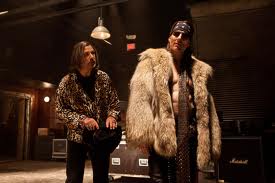 "Rock of Ages" had me smiling in my seat for nearly its entire 2 hour run time. I cannot wait for the "Sing Along" version. Catherine Zeta-Jones plays the wife of the mayor (Bryan Cranston) who, in full Tipper Gore-mode, is bent on closing the Bourbon because of the amoral horrors that happen inside while her husband loves to sneak in the back room and get a spanking from his assistant. As Cranston squeals with pleasure, Jones is screaming "Hit me with Your Best Shot" from the pews. The hypocrisy is delicious.
The cast brings the thunder! Cruise to Paul Giamatti, everyone does there own singing. Cruise runs the show and Jaxx slinks around, always shirtless with a booze-guzzling baboon at his side. The performance is intensely funny and perfect for Cruise to take on as he was recently perceived as a crazed celebrity, jumping on couches and loosing his mind. This mixed with the success of "Mission Impossible 4" has cemented the mega star back on top. Couple of missteps in the casting: Hough, with her singing voice sounding entirely too reminiscent of the Chipmunks and Mary J. Blige whose presence is pointless, leaving her to merely warble over the otherwise pleasant songs.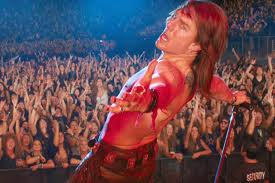 The only musicals the public seems to embrace nowadays are one that feature pre-existing music. The appeal is understandable as there is a comfort in being able to instantly hum along. You would think it a recent trend with the popularity of "Glee" and "Smash" but the format can be traced back to 2001's "Moulin Rouge" as a recent example while we might able to blame "Sgt. Pepper's Lonely Hearts Club Band" as the originator. That 1978 film featured the Bee Gees and Peter Frampton (among many other big named stars) and tried to tell a narrative using nothing but music by The Beatles. The last great American Musical Movie that featured only original songs was "South Park: Bigger, Longer and Uncut". Just wanted to say that.