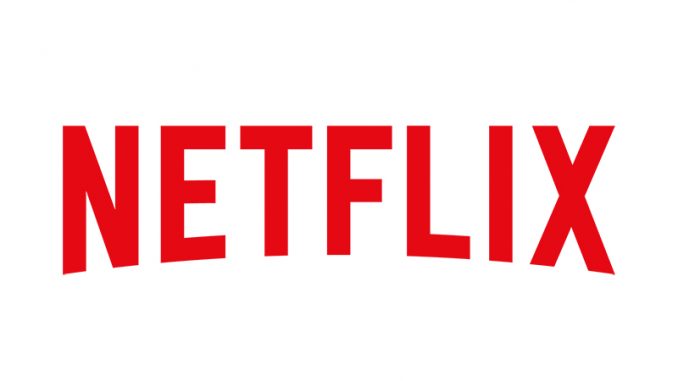 I don't know if you've heard of it, but there's a streaming service called Netflix that allows you to watch various movies and television programs from the comfort of your own home… crazy, right?! Obviously I'm aware of Netflix, so here's a listing of all the new additions to the service in August. At the bottom are the titles being taken away.
I'm happy to see both Innerspace (1987) and Small Soldiers (1998) get added; they are both solid family comedies that didn't make as big of an impact as they should have during their original runs.
And be sure to catch the very underrated Babe: Pig in the City (1998) and Dope (2016) before they're gone.
Available on Netflix – 8/1/17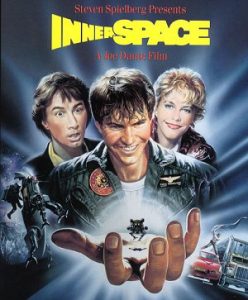 A Cinderella Story
The Addams Family
The Astronaut's Wife
Bad Santa
The Bomb
Cloud Atlas
Crematorium: Season 1
Everyone's Hero
Funny Games (US)
The Hollywood Masters: Season 1
Innerspace
Jackie Brown
The Last Mimzy
Lord of War
The Matrix
The Matrix Reloaded
The Matrix Revolutions
Maz Jobrani: Immigrant — NETFLIX ORIGINAL
Nola Circus
The Number 23
Opening Night
Practical Magic
The Royal House of Windsor: Season 1
Sleepy Hollow
Small Soldiers
Surviving Escobar – Alias JJ: Season 1 — NETFLIX ORIGINAL
Tie The Knot
The Truth About Alcohol
The Wedding Party
Who Gets the Dog?
Wild Wild West
Available on Netflix – 8/2/17
The Founder
Jab We Met
Available on Netflix- 8/3/17
The Invisible Guardian
Sing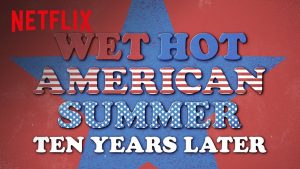 Available on Netflix – 8/4/17
Icarus — NETFLIX ORIGINAL
Voltron: Legendary Defender: Season 3 — NETFLIX ORIGINAL
Wet Hot American Summer: Ten Years Later: Season 1 — NETFLIX ORIGINAL
Available on Netflix – 8/5/17
Holes
Available on Netflix – 8/8/17
My Little Pony: Friendship Is Magic: Season 7 Episodes 1-13
Available on Netflix – 8/9/17
Black Site Delta
Available on Netflix – 8/10/17
Diary of an Exorcist – Zero
Available on Netflix – 8/11/17
Atypical: Season 1 — NETFLIX ORIGINAL
Home: Adventures with Tip & Oh: Season 3 — NETFLIX ORIGINAL
Naked — NETFLIX ORIGINAL FILM
True and The Rainbow Kingdom: Season 1 — NETFLIX ORIGINAL
White Gold — NETFLIX ORIGINAL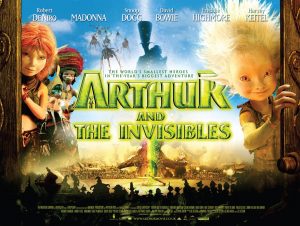 Available on Netflix – 8/13/17
Arthur and the Invisibles
Hot Property
Mission Control: The Unsung Heroes of Apollo
Available on Netflix – 8/14/17
The Outcasts
Urban Hymn
Available on Netflix – 8/15/17
21
All These Sleepless Nights
Barbeque
Brad Paisley's Comedy Rodeo — NETFLIX ORIGINAL
Donald Cried
Murderous Affair: Season 1
My Ex-Ex
A New Economy
The Sweet Life
Available on Netflix – 8/16/17
Gold
Available on Netflix – 8/18/17
Dinotrux: Season 5 — NETFLIX ORIGINAL
Glitter Force Doki Doki: Season 1 — NETFLIX ORIGINAL
I Am Sam
Marvel's The Defenders: Season 1 — NETFLIX ORIGINAL
What Happened to Monday — NETFLIX ORIGINAL FILM
Available on Netflix – 8/19/17
Hide and Seek
Available on Netflix – 8/20/17
Camera Store
Available on Netflix – 8/21/17
AWOL
Bad Rap
Beautiful Creatures
Gomorrah: Season 2
Unacknowledged
Available on Netflix – 8/22/17
Lynne Koplitz: Hormonal Beast — NETFLIX ORIGINAL
Sadie's Last Days on Earth
Available on Netflix – 8/23/17
Feel Rich
Available on Netflix – 8/25/17
Disjointed: Part 1 — NETFLIX ORIGINAL
Death Note — NETFLIX ORIGINAL FILM
DreamWorks Dragons: Race to the Edge: Season 5 — NETFLIX ORIGINAL
Once Upon a Time: Season 6
Available on Netflix – 8/29/17
Bring It On: Worldwide #Cheersmack
The Good Place: Season 1
Ryan Hamilton: Happy Face — NETFLIX ORIGINAL
Available on Netflix – 8/31/17
Be Afraid
Leaving Netflix – 8/1/17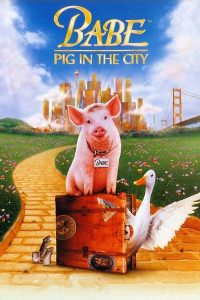 10 Things I Hate About You
Babe
Babe: Pig in the City
Babe Winkelman's Outdoor Secrets: 2014: Quarter 4
Beneath the Helmet
Black Widow
The Delivery Man: Season 1
The Diabolical
Dirty Mary, Crazy Larry
Electric Slide
Elizabethtown
From the Terrace
From Time to Time
Goodbye World
The Heavy Water War: Season 1
Horsemen
The Hunt: Season 1
Hunter X Hunter : Seasons 1 – 5
Josef Fritzl: Story of a Monster
Justice League Unlimited: Seasons 1 – 2
Justice League: Seasons 1 – 2
The Little Engine That Could
The Lizzie McGuire Movie
Malibu's Most Wanted
Prefontaine
Russell Brand: End the Drugs War
Russell Brand: From Addiction to Recovery
Teacher's Pet
The Verdict
Young Justice: Seasons 1 – 2
Young@Heart
Zack and Miri Make a Porno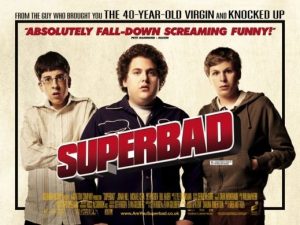 Leaving Netflix – 8/4/17
Superbad
Leaving Netflix – 8/5/17
Pelican Dreams
Personal Gold: An Underdog Story
Leaving Netflix – 8/6/17
Human Capital
The Spoils of Babylon: Season 1
Leaving Netflix – 8/9/17
The Five Venoms
Leaving Netflix – 8/10/17
Dope
Leaving Netflix – 8/11/17
Four Blood Moons
Jesus People: The Movie
Patch Town
Two Days, One Night
Leaving Netflix – 8/14/17
Drones
Food Matters
Leaving Netflix – 8/15/17
American Dad!: Seasons 1 – 4
Changing Seas: Seasons 3 – 6
Close Quarter Battle: Season 1
To Kill a Mockingbird
The New Frontier: Season 1
Top 10 Secrets and Mysteries: Season 1
Leaving Netflix – 8/23/17
The Summer of Sangaile
Leaving Netflix – 8/24/17
Gun Woman
Leaving Netflix – 8/25/17
The Kidnapping of Michel Houellebecq
October Gale
Paratodos
Leaving Netflix – 8/28/17
Revenge: Seasons 1 – 4
Leaving Netflix – 8/30/17
The League: Seasons 1 – 7
Leaving Netflix – 8/31/17
Space Warriors