Movie Reviews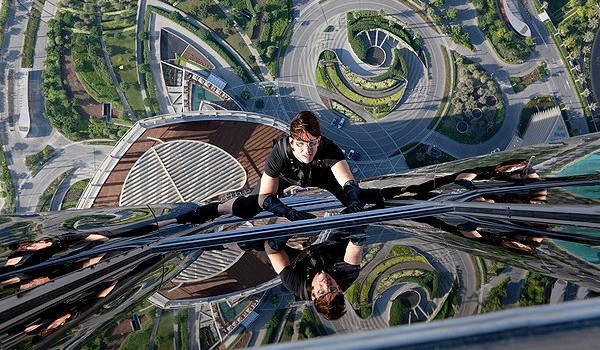 Published on December 21st, 2011 | by dvdpinson
0
Mission:Impossible 4 is Impossible to Swallow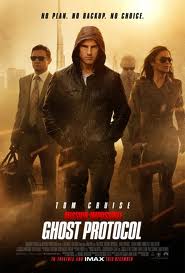 Its as if naming the film "Mission: Impossible" acts as a disclaimer. This, the 4th installment in the series, features logic so impervious to reality that disbelief is to be suspended to the point of blind acceptance. Considering that this is a big, loud Hollywood action flick, this is to be expected to point but when these leaps of reasoning become distracting and confusing it hurts the film. "Mission: Impossible- Ghost Protocol" has plenty to be entertained by but ultimately there are just too many ridiculous plot points to overlook.
It is in a dirty Russian prison that we first find our aging super agent, Ethan Hunt (Tom Cruise). After an exhilarating escape that involves many audible punches to the faces of many intimidating looking extras, Hunt finds himself caught up in his next unreasonable mission. Of course, he chooses to accept the assignment (Does anyone that works for the IMF ever go, "Nah, what else you got?") and must stop the villainous criminal, Hendricks (Michael Nyqvist), who has recently obtained the launch codes for Soviet nuclear missiles.


There is some globe-trotting (Moscow, Dubai, Mumbai etc.) and each breathtaking locale provides the backdrop for Cruise's stunt work. The stunts are very impressive and worth the admission as Cruise runs up and down buildings and blows up the Kremlin. Action isn't wanting and is presented in an over-the-top fashion that is reminiscent of films from the 80s. Each punch is accompanied with a huge sound effect and bullets go wizzing in every direction with little repercussion. The last decade has seen a "realism" approach to action dominate with films like the "Bourne Identity" series and last couple James Bond movies dialing back the fantasy. "MI:GP" is definitely a throwback and proud of it.
What makes this go around worthwhile is the crew that joins Cruise this time around. Paula Patton, Simon Pegg and Jeremy Renner give the film a much-needed burst of life and bring real characters to Cruise's fantasy world. Renner as Brandt, an analyst forced out into "the field," gives us a character we can relate to and removes much of the macho gloss from what is going on around him. When Brandt has to leap down a cement cylinder into a spinning turbine, he does not pretend to be calm about it. Many of the smooth edges have been removed leaving plenty of room for humor.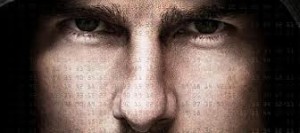 This marks the first live action feature for director Brad Bird. Bird is known for his work as an animated filmmaker and has spent the last few years at PIXAR giving us "The Incredibles" and "Ratatouille". There are glimpses of this background but Bird doesn't bring enough to the table. "The Incredibles," which he also wrote, had about a thousand more fresh ideas about this genre than are not on display here.
Bottom line is that Tom Cruise needs a hit. His recent efforts have fallen short at the box office with forgettable films like "Knight and Day" and "Valkyrie" bombing. This should succeed in keeping his machine humming. This chapter of the "Mission: Impossible" series is the best since the original but that isn't saying much. The movie will thrill you as much as it will make you roll your eyes in disbelief.