DVD/Blu Ray Reviews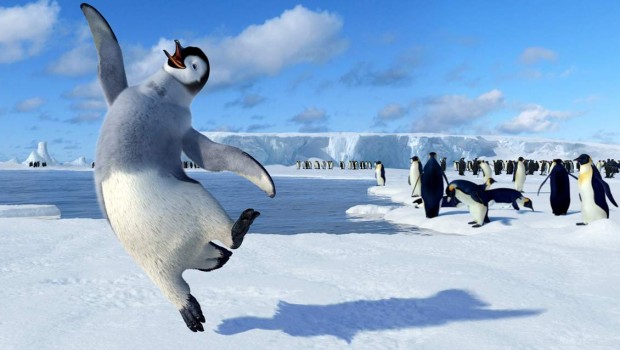 Published on March 11th, 2012 | by dvdpinson
0
Happy Feet 2 Available on Blu-ray/DVD March 13th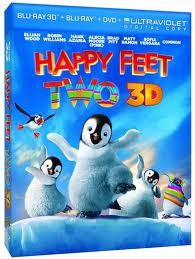 "Happy Feet Two" available on Blu-ray Combo pack, DVD and for download 3/13
Be sure to check out the free Happy Feet Two movie app for iPhone, iPad and iPad Touch. The app synchs with the Blu-ray disc to provide enhanced content and interactive features. http://bit.ly/zUyBxF



Unique and original, "Happy Feet 2" proves again the director George Miller makes wonderful children's films.
This is the mind that brought us "Babe" and the first "Happy Feet" (as well as "The Witches of Eastwick" and the Mad Max Trilogy!!). The biggest accomplishment is that these Miller's kids movies do not bear any resemblance to the animated work of PIXAR and DreamWorks films. They are wholly individual works that feature their own voice and contain solid storytelling that never dumbs itself down for the target audience.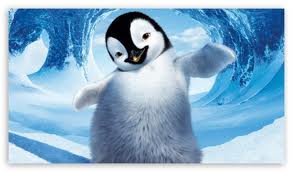 In "Happy Feet 2" we meet up again with the toe tappin' Mumble (voiced by Elijah Wood) and his special lady Gloria (pop star Pink who took over the role for the late Brittany Murphy). The two have a lovably little baby penguin named Erik (Ava Acres). While Mumble and Erik are away from the herd there is a terrible earthquake (thanks global warming) that leaves the penguins, along with Gloria, stuck in an inescapable valley.
Mumble enlists the help of a neighboring tribe of penguins lead by the messiah-like Sven (Hank Azaria). Sven has a cult following because he can fly. Praise be the penguins!!! There is also a nice little (and I mean tiny) subplot featuring two renegade krill named Bill (Matt Damon) and Will (Brad Pitt). Many lessons are learned along the way, (we are all unique and special and even the smallest creatures are important) and many musical numbers are sung. And dancing. You gotta have the dancing!
The big story that has plagued "Happy Feet 2" is how poorly the movie performed at the box office. The $150 Million dollars the movie made worldwide is nothing compared to the $400 Mill the original pulled in. There is really nothing lacking here and the poor performance probably has to do with too many movies released at the same time gunning for the same audience. "Hugo," "Arthur Christmas," and "The Muppets" were all released around the same time last Thanksgiving.
Another thing that may detract from the film is the politics that sneak in throughout. Global warming and the big bad humans are not portrayed in a kind light. I personally like my cartoons without any propaganda.
Ultimately the film entertains and the vast landscapes and gorgeous animation is truly impressive. Nearly every shot in the film displays a sweeping scope with thousands of "extras" populating the backgrounds. Conceived of and filmed for 3D, some of the spectacle is lost on the flat screen. Pitt and Damon standout as the tiny krill that leave the swarm and Pink belts out a couple great tracks ("Bridge of Light" made me choke up a touch but I am a wimp).
Easily put, fans of the first film will love "Happy Feet 2". It will make you wish you could tap dance or, better yet, own a penguin that can.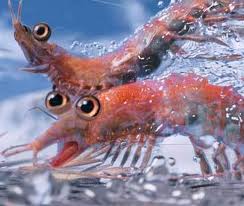 Blu-ray 3D Combo Pack and the Blu-ray Combo Pack contain the following special features:
Helping Penguins and Pals
How to Draw a Penguin
I Taut I Saw a Putty Tat
3 Sing-a-Longs
Running with Bodice
The Amazing Voice of "Happy Feet Two"
Pink's New Song
UltraViolet Digital Copy of the film
DVD contains the following special features:
Helping Penguins and Pals
How to Draw a Penguin
I Taut I Saw a Putty Tat
3 Sing-a-Longs
UltraViolet Digital Copy of the film