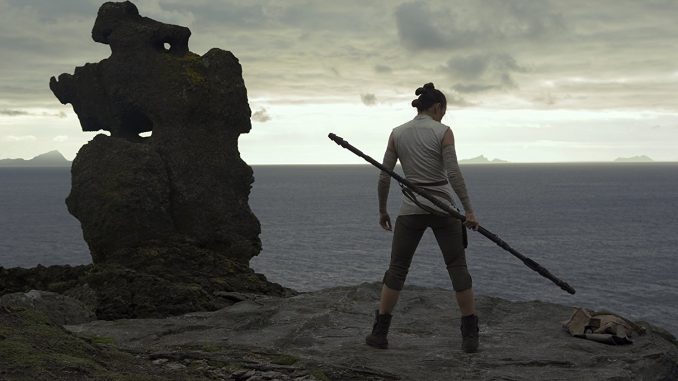 Guess what? There's a blockbuster movie arriving on shelves. In fact, it's so big that others seems to have vacated the release date to give it some space. Still, there are a few interesting little independent features arriving, as well as plenty of classic flicks getting a high definition upgrade. As always, be sure to click on any links you see to read more about them. So if you can't make it out to the movies this week, be sure to give one of these titles a try!
Big New Releases!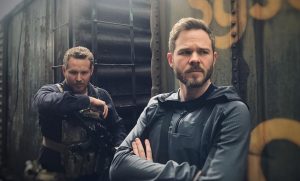 Acts of Violence – Not to be confused with the recent Blu-ray/DVD release Act of Vengeance, this action picture involves three brothers who previously served in the military. When the fiancé of one of the trio is kidnapped by human traffickers, they join forces and head out to retrieve her. The search ends up leading them into conflict with a crime lord as well as police officers. Response to this effort was unanimously negative. Most wrote that it was a fairly uninspired, routine and unmemorable effort. The cast includes Bruce Willis, Cole Hauser, Shawn Ashmore, Ashton Holmes, Melissa Bolona and Sophia Bush.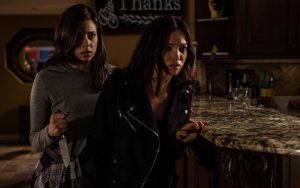 The Executioners – This low-budget, independent horror picture is about four women who decide to take a vacation at a remote lakeside manor. As you might imagine, it ends up being a really bad idea. A group of men arrive in painted faces and begin to attack the homestead. The women join together to fight back against the invaders and take them down. As of right now, there aren't any reviews available for this title and it appears to be making its official debut on disc. Therefore, one should expect it to be something less than a classic. The movie features Natalie Burn, Jemma Dallander, Rachel Rosenstein and Justin Fischer.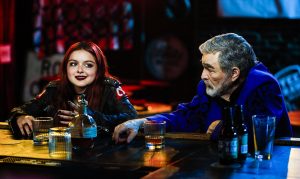 The Last Movie Star – An aging movie star accepts a lifetime achievement award at a film festival. When he arrives to pick it up, he's quite shocked to discover that the event is very small and attendees are minimal. It forces the performer to reflect on his life and he discusses his career with the event organizers. Reaction was mixed, with a few more negative reviews than positive ones. A percentage complimented the movie's admiration of its star and felt that the screenplay offered some interesting observations on celebrity, but more called the humor corny and the sentiment ineffective. It stars Burt Reynolds, Ariel Winter, Clark Duke, Chevy Chase and Ellar Coltrane.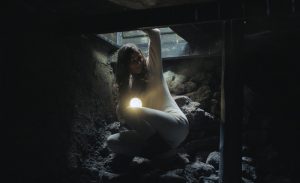 I Remember You – A couple decide to renovate an abandoned home in a small village. After strange things begin occurring and the new arrivals begin learning more about the town's bizarre history, they become concerned for their own well being. This dark, foreign-language thriller from Iceland (where it was titled Eg Man Big) earned positive notices from members of the press. They felt that while the movie took its time to get going, it benefited from a very creepy atmosphere and its compelling, supernatural plotline. The cast includes Jóhannes Haukur Jóhannesson and Elma Stefanía Ágústsdóttir.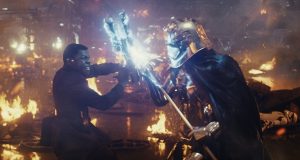 Star Wars: The Last Jedi – Here's that little film you may have heard about. The latest episode in the Star Wars saga features protagonist Rey training in the ways of the Jedi with an older and grouchier Luke Skywalker. She soon finds herself compelled to visit the sinister Kylo Ren; the two try to convince each other to choose a different path. The press liked the latest chapter in the franchise. While many had issues with some of the motivations and questioned some of the behavior of the established characters, most thought it was well-produced entertainment and complimented it for attempting to move away from the established series formula. It stars Mark Hamill, Carrie Fisher, Adam Driver, Daisy Ridley, John Boyega and Oscar Isaac. To read a full review, click here.
Blasts from the Past!
Arrow Academy are releasing a Blu-ray/DVD combo set called, Sacha Guitry: Four Films (1936-38). Guitry was a French playwright who jumped on the filmmaking bandwagon just as it was taking off. This release includes four of his movies on both disc formats. The titles are Indiscretions (1936), My Father Was Right (1936), Let's Dream (1936) and Up the Champs-Elysees (1938). This set includes a 60 page book with writing on the various films and their importance in cinema history.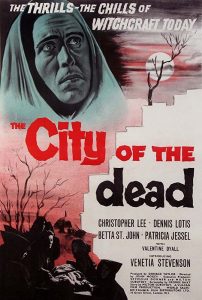 The City of the Dead (1960) is arriving in a Remastered Limited Edition from VCI. Also known in some areas as Horror Hotel, it's an underrated little creeper featuring a college student investigating witchcraft in a creepy New England town. The movie features a twist or two that shocked audiences in its day and also features horror film veteran Christopher Lee. Apparently, some sites complained about image quality problems with previous releases, so it can be assumed that they've all been corrected with the new and remastered version. The previous disc contained the lengthier UK cut of the movie as well as commentaries and other bonuses, so one would assume they'll also be included in this Blu-ray. Can't wait to check it out!
What do you do with a group of little known B-movies that might not have the largest of audiences? If you're Vinegar Syndrome, you collect them all and release them in a Blu-ray box set. Vinegar Syndrome's 5 Films, 5 Years: Volume 2 includes a bunch of low-budget independent films together in one package. The movies include The Muthers (1976), Flesh and Bullets (1985), The Hang Up (1969), The Dungeon of Harrow (1962) and Murder on the Emerald Seas (1974) aka The Great Masquerade. Thankfully, these unsung flicks have been rescued from complete obscurity and are now restored and remastered in 2K.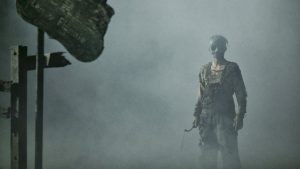 Shout! Factory are putting out a Collector's Edition Blu-ray of the cult horror/satire, Behind the Mask: The Rise of Leslie Vernon (2006). It tells the tale of a psychopathic killer who allows a documentary crew to follow him as plots his next rampage. This release has developed a big fanbase and the disc includes a 2K transfer from an interpositive of the film, as well as bonuses that include new interviews with the cast and crew, a director audio commentary, a cast audio commentary, featurettes, deleted scenes and publicity materials.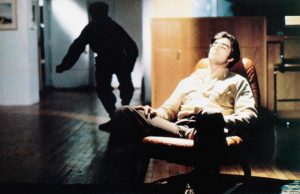 Kino also have a pair of Blu-rays coming your way that couldn't be more different in subject matter. The first is the historical biopic, Joan of Arc (1948), which features Ingrid Bergman as the title character and arrives with a new 2K transfer. Their second title is the action B-movie, The Soldier (1982). That one features Ken Wuhl as a special agent out to stop a terrorist plot. There are a couple of extras on this particular release. Director James Glickenhaus (The Exterminator, Shakedown, McBain) provides a commentary and there's an additional film historian audio track.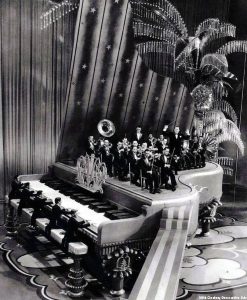 Of course, Criterion also have a couple of noteworthy releases. The first is King of Jazz (1930), which is an early musical featuring some extravagant and ambitious numbers. The Blu-ray includes a 4K digital restoration from Universal Pictures, a film critic introduction to the feature and audio commentary, deleted scenes, archived interviews with the crew and several musical shorts that inspired sequences in the finished feature. They are also putting out the Oscar-winning romance, Women in Love (1969) from director Ken Russell (The Devils, Tommy, Altered States). This title comes with a 4K restoration, two 2003 audio commentaries, a 2007 interview with the filmmaker, a biopic made by Russell on his own life and career, as well as discussions with the cast and crew.
Finally, Discotek Media have a Blu-ray of the Japanese animated feature, Robot Carnival (1987). It's an anthology with robots as its theme and features nine different segments from different anime filmmakers.
You Know, For Kids!
Here are some titles that may appeal to children.
Dorothy and the Wizard of Oz: We're Not in Kansas Anymore: Season 1, Vol. 1
Mr. Roger's Neighborhood: It's a Beautiful Day Collection
Power Rangers RPM: The Complete Series
On the Tube!
And you'll find the week's TV-themed releases listed below.
The Americans: Season 5
Brokenwood Mysteries: Series 4
Dolores (PBS)
Dorothy and the Wizard of Oz: We're Not in Kansas Anymore: Season 1, Vol. 1
Emergency: Season 2
Legion: Season 1
Lou Grant: The Final Season
Loves, Lies & Records
Mr. Robot: Season 3
Mr. Roger's Neighborhood: It's a Beautiful Day Collection
One Day at a Time: Season 2
The Outer Limits: Season 1 (1963-64)
Peyton Place: Part 3
Power Rangers RPM: The Complete Series
Robot Chicken Walking Dead Special: Look Who's Walking
Who Killed Tupac? (A & E)