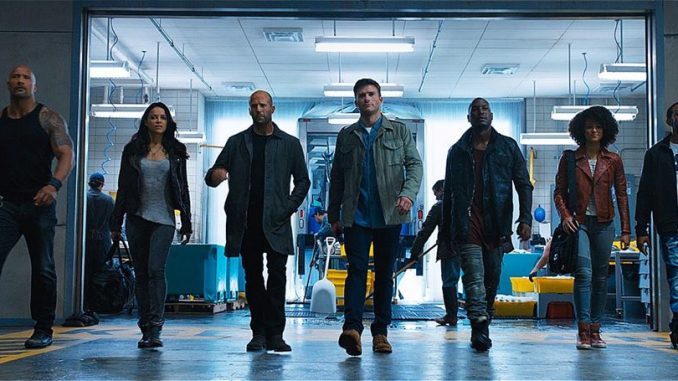 Welcome to the latest summary of new releases arriving on Blu-ray and DVD. One of the year's biggest hits is premiering as well as a couple of critical darlings and some interesting indie fare. As always, click on any links you see to read full reviews. So if you can't make it out to the movies this week, be sure to give one of these titles a try!
Big New Releases!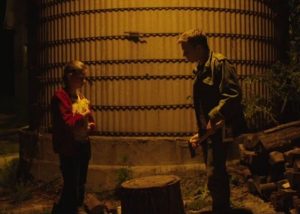 American Fable – This independent thriller is set in the 80s on a struggling Midwestern farm. While playing, a young girl discovers a businessman being held captive in one of the silos on their property. The child must decide whether to help the victim and face retribution from the party responsible as well as financial foreclosure, or leave things as they are. Reviews were generally decent. Some believed that the story unraveled after a strong beginning, but more complimented the photography and called it an interesting feature. The cast includes Peyton Kennedy, Richard Schiff, Kip Pardue and Marci Miller.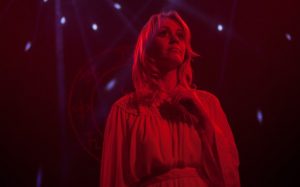 The Black Room – A young couple think they've found the perfect home. But after purchasing it and moving in, they begin to feel the effects of an evil, demonic and amorous presence living in an area deep in their basement. Suffice to say that things get pretty ugly very quickly. There aren't a lot of reviews for this independent horror picture, but the ones that have appeared have been dreadful. These write-ups have described the movie as tasteless and gratuitous. At least it features plenty of familiar faces, including Natasha Henstridge, Lin Shaye and Dominique Swain.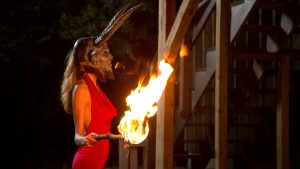 Devil's Domain – This independent horror picture involves a female high school student who becomes a victim of cyber bullies after an intimate recording of her surfaces online. Suicidal, she suddenly meets a mysterious stranger who may have Satanic ties; he promises to help her enact revenge on the nasty students. It appears as though this release was made for the direct-to-disc market, so there aren't any reviews available as of yet. At least the cast is interesting. It includes Michael Madsen, Sticky Fingers, Fred Rose, Rene Nezhola, as well as tunes from Iggy Pop and DMX.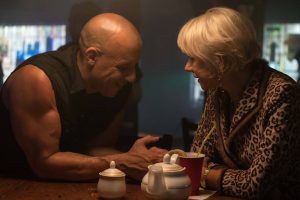 The Fate of the Furious – The eighth in this hugely successful car-themed series follows its lead to Cuba, where he's introduced to a new villain. An antagonist blackmails the hero into turning on his friends and obtaining a dangerous weapon. Of course, his pals step up to try and figure out what's going on, teaming with ex-adversaries to take on this new threat. Reaction was positive if not overwhelming. Some complained that it was repetitive and offered little that was new, but a few more stated that it had enough goofball thrills to earn it a pass. The movie stars Vin Diesel, Jason Statham, Dwayne Johnson, Michelle Rodriguez, Tyrese Johnson, Ludacris, Charlize Theron and Kurt Russell. To read a full review, click here.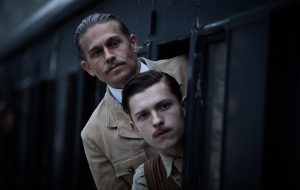 The Lost City of Z – This biopic tells the story of adventurer Col. Percival Fawcett; he disappeared during the 1920s while seeking out a lost city of gold in the Amazon jungle. It follows the events in his life and the man's tunnel vision in adventuring to new parts of the globe. Of course, his actions also lead to scorn from contemporaries as well as family issues due. There were a few who found it too dry and low-key in its approach. However, the majority of critics appreciated the lush cinematography and felt it left plenty to mull over, including the many troubles that the character's obsession ultimately caused him. The cast includes Charlie Hunnam, Robert Pattinson, Sienna Miller and Tom Holland. Read all about the film right here.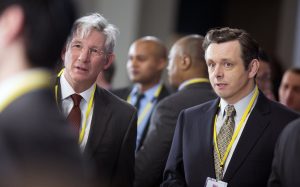 Norman – Also known as Norman: The Moderate Rise and Tragic Fall of a New York Fixer, this independent drama involves a shady consultant who befriends a small-time politician. When his acquaintance becomes a world leader, the character decides to use their relationship to his own benefit. Notices were great for this little picture. Most were particularly impressed with the star performance. They suggested that the toned down but desperate and morally grey character was fascinating to watch. It features Richard Gene in the lead, along with Lior Ashkenazi, Michael Sheen, Charlotte Gainsbourg, Dan Stevens and Steve Buscemi.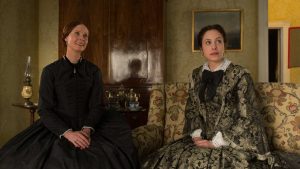 A Quiet Passion – Emily Dickinson is the subject of this biopic drama focusing on the woman behind many famous poems who didn't earn attention or recognition for her work until well after her death. Living in the mid to late 19th century, the picture details her personal struggles and relationships with family members. The press raved about this picture as well. While most admitted it was moody and subtle, they were all extremely impressed with the central performance and stated that the movie did an exceptional job of detailing both the flaws and heroics of its writer. The movie stars Cynthia Nixon, Jennifer Elhe, Keith Carradine and Duncan Duff.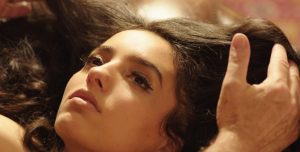 Sex Doll – This UK/France thriller follows the exploits of a high-end London call girl. After meeting a mysterious businessman, she begins to form an emotional attachment with the client. He claims to want to pull her out from the trafficking trade, but his motives may not be as clear as originally stated, leading to danger. Reviews in this part of the world were very poor for the independent effort. Complaints ranged from the film being too artificial and lethargic in its approach to the story being flat and predictable. The cast includes Hafsia Hersi, Ash Stymest and Karole Rocher.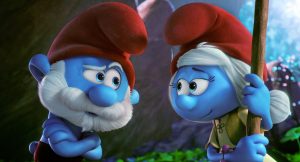 Smurfs: The Lost Village – The Smurfs get the big screen treatment once again in this fully animated adventure for the family. A mysterious map sends Smurfette, Brainy, Clumsy and Hefty out into the unknown… not really sure why anyone would nominate Clumsy to help out on a dangerous journey, but that's the story. Anyway, they uncover a huge secret on their travels. Notices weren't very strong for this tale. While many appreciated the focus on the female in the group, there were many comments that the picture was dull and suited only for the youngest of viewers. Demi Lovato, Rainn Wilson, Joe Manganiello, Jack McBrayer, Danny Pudi and Mandy Patinkin provide the voices.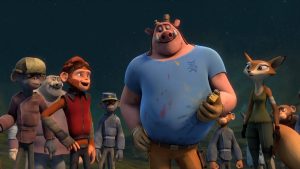 Spark: A Space Tail – A talking teenage space monkey is the hero of this animated space adventure. After an evil warlord takes control of his home planet and plans to rule the entire universe, the simian makes friends with a fox and a pig. Together, the three set out to stop the megalomaniac. This one came and went from theaters without much fanfare and critics disliked it as well. A few thought that it might work with the really young, but almost all others suggested that the screenplay needed to be wittier and found the main character annoying. They criticized the entire experience as being lackluster and forgettable. It features the voices of Jace Norman, Jessica Biel, Susan Sarandon, Patrick Stewart and Hilary Swank.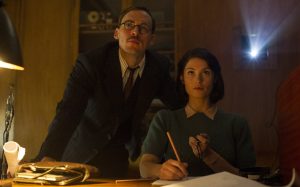 Their Finest – Set in 1940, this period comedy/drama from England follows filmmakers hired by the government to produce propaganda films for the war effort. Specifically, a woman who is assigned to assist with creating authentic female dialogue. Together, the group deals with egos and production troubles as they set about inspiring the nation. The press were positive about the feature with the worst comments stating that it was a bit sleight. Overall, it was described as a cute, cheery and cheeky film that provides plenty of smiles over its running time. It stars Gemma Arterton, Bill Nighy, Sam Claflin, Jack Huston, Jake Lacey and Richard E. Grant.
Blasts From the Past!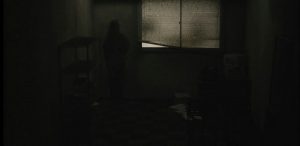 Wow, it's another great week for older films arriving on Blu-ray. Arrow Video have a couple of big ones. Pulse (2001) is an eccentric, effective Japanese horror picture about some young students in Tokyo who begin witnessing odd, depressed and isolationist behavior. Realizing that it may have something to do with the internet and technology in genereal, the entire country soon comes under the influence. It arrives as a Blu-ray/DVD combo and features numerous extras that include a new transfer and subtitles, interviews with the director and cinematographer, a video appreciation, a making-of documentary, premiere footage from Cannes as well as publicity materials. Sounds like a great package.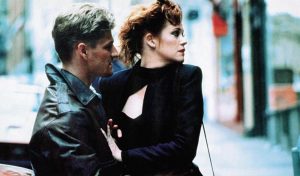 They also have a Blu-ray/DVD pack of the British thriller, Stormy Monday (1988). This one features some major players before they hit the big time including Melanie Griffith, Sean Bean and Tommy Lee Jones. The movie also features Sting in a prominent role. Set in Newcastle, it follows a young man who slowly gets caught up in some shady business during a festival. Besides a sharp transfer, the disc includes a commentary with director Mike Figgis (Leaving Las Vegas, Timecode), a video appreciation from a English film critic from the area. It also features a trailer. It's an interesting little movie – read all about the release here.
Their art-film offshoot line, Arrow Academy, have Terror in a Texas Town (1958). This one was written by Dalton Trumbo (The Brave One, Roman Holiday, Spartacus) and is said to combine elements of the western and film noir genres. It's about the son of a Swedish immigrant who goes out for revenge after his father his murdered by a powerful land owner. This well-regarded movie is said to twist many western conventions as well as pose a lot of thoughtful questions. It's been restored and given a new 2K restoration, as well as an introduction by a western film authority as well as scene-specific commentary from the critic.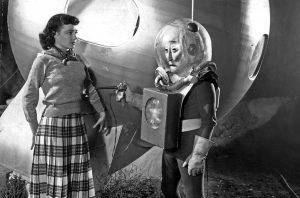 Shout! Factory have some popular sci-fi films hitting high definition as well. This includes the B-movie, The Man From Planet X (1951). It's about an alien who lands in Scotland and is done wrong by one of the first humans he encounters. The Blu-ray features a new transfer from a fine grain print, a film historian commentary and publicity materials.
They are also delivering a "Collector's Edition" of Species (1995). This one is about a monster who is essentially… a babe. She goes about trying to mate with earth men and produce villainous offspring to help her take over the planet. A government team sets out to find and vanquish her. This is a two Blu-ray set that includes a 4K transfer, multiple audio commentaries, a lengthy documentary on the production, interviews with cast and crew, make-up effects featurettes, an alternate ending, trailers and more. If you like the flick, you'll be happy.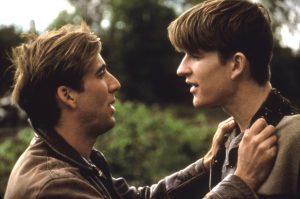 And there's more. Mill Creek Entertainment have some notable titles as well. The first three have been out-of-print for more than a decade and are arriving on DVD. The Beast of War aka The Beast (1988) is about a Soviet tank and its crew who find themselves lost in an Afghan valley. It stars Jason Patric. It's funny, everyone now refers to it under its first title, but I don't remember it being called anything other than The Beast. Go figure.
They also have a DVD of the well-regarded Alan Parker drama Birdy (1984), which stars Matthew Modine and Nicolas Cage as two war vets returning home after a tour of duty. One is physically scarred, while the other has psychological issues, specifically an obsession with becoming a bird. Also arriving on DVD for the first time in a long time is Gardens of Stone (1987), a war drama from Francis Ford Coppola.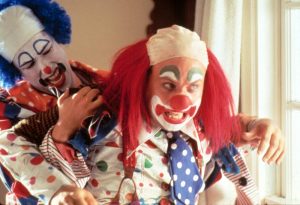 Perhaps the company's highest profile release is arriving on Blu-ray. It's the bizarre comedy Shakes the Clown (1991) that stars Bobcat Goldthwait as a drunken clown causing havoc wherever he goes. After his rival scores a big TV job, Shakes becomes completely unhinged. It's an amusing unique feature and something of a cult item. This disc includes a new commentary with Goldthwait, as well as co-stars Julie Brown and Tom Kenny (as well as a cameo from Robin Williams). I'm definitely curious about revisiting this one.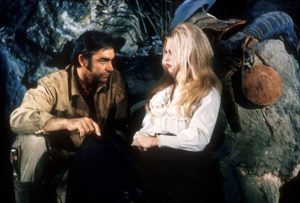 Kino have some Blu-rays to offer as well. They've got the heavy western, The Hunting Party (1971), with Oliver Reed, Candace Bergen and Gene Hackman. Also on the cards is Shalako (1968), another gunslinger which features the extremely oddball casting of Sean Connery and Brigitte Bardot. If cheesy, sci-fi B-movies are more to your liking, you'll be able to pick up Star Crystal (1986). This one which is generally considered a low-rent Alien knock-off. They also have Star Slammer (1986), which is a woman-in-prison picture set on another world.
If you're old enough to remember Smokey and the Bandit (1977) starring Burt Reynolds, you'll be happy to learn that Universal Pictures are releasing a 40th Anniversary Blu-ray of the feature. This disc includes a brand new documentary on the film, as well as numerous, previously released bonuses including other docs (and a couple that go over Universal Pictures and their output during the 70s).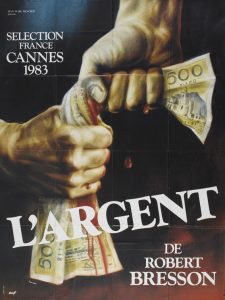 On the arthouse Blu-ray circuit, you'll be about to pick up L'argent (1983) from Criterion in a sparkling new 4K transfer. This French film from Robert Bresson (Diary of a Country Priest, The Trial of Joan of Arc) is a Tolstoy adaptation and involves a counterfeit bill which circulates through many hands. The extras include a Cannes press conference during its premiere, a featurette with critics stating the film's importance and the trailer.
Finally, Criterion have a Blu-ray set called Roberto Rossellini's War Trilogy. It includes three films made by the Italian filmmaker during and after WWII. The titles featured are Rome Open City (1945), Paisan (1946) and Germany Year Zero (1948). As with all other Criterion releases, it comes jam-packed with extras (too many to run through here).
You Know, For Kids!
If the kids need something new, it looks like you're stuck with this effort below.
Smurfs: The Lost Village
Spark: A Space Tail
On the Tube!
And here are the week's TV releases.
Doctor Who: Class (BBC)
King Solomon's Mines: The Complete 2004 Miniseries (Blu-ray and DVD)
The Magicians: Season 2
Masterpiece: My Mother & Other Strangers (PBS)
Masterpiece: Prime Suspect: Tennison (PBS)
Rake: Series 2
The Tunnel: Sabotage: Season 2
Underground: Season 2